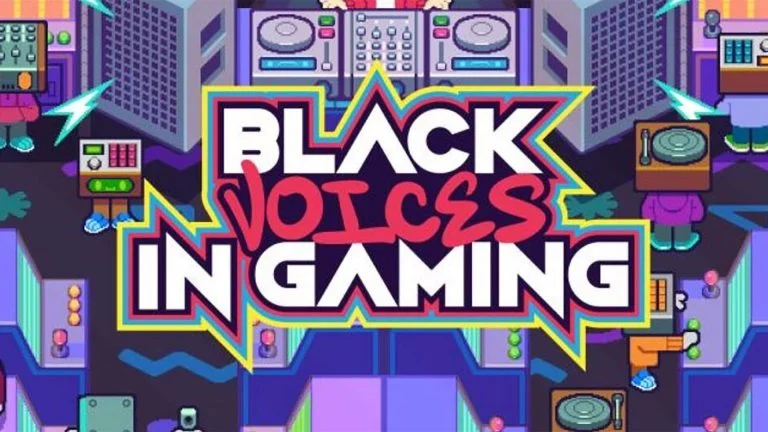 Amazon Prime Gaming is highlighting Black gaming developers and creators throughout February.
Gamers are diverse, and game creators and developers should reflect that. Prime Gaming will celebrate Black History Month on its blog throughout February by interviewing Black gaming creators, including developers and artists.
Part of a series, the initiative is managed by Black Voices in Gaming, an Oakland-based 501c3 nonprofit organization that seeks to highlight Black voices in the gaming industry. You can learn more about their work or donate to the cause on the official Black Voices in Gaming website. 
This week, they sat down with Neil Jones, creator of Aerial_Knight's Never Yield, a high-energy 3D runner and side-scrolling action game accompanied by original music by the Detroit artist. In Aerial_Knight's Never Yeild, players must navigate through its different levels using a variety of movement and parkour moves to avoid deadly obstacles.
Last week, they spoke to Derrick Fields of Waking Oni Games on his game, Onsen Master, a hot springs customer management game where players must satisfy the needs of their various clientele. Onsen Master can be played alone or with a friend, and has 6 different levels set to an original soundtrack composed for the game.
In addition to highlighting the Black creators who are making the games, Prime is also offering these games for free on their gaming platform.
Learning more about the inspiration, motivations, and process behind producing these indie games is an insightful look behind the curtain on the challenges and triumphs that smaller game creators face in the industry. We also get to learn about the creators themselves and who or what inspired their work.
As gaming becomes more widely popular, it's important that we take a moment to support Black creators and gamers, a traditionally marginalized community in the space. Promoting games created by Black creators is something that can help us get more representation in the games we play, which will create better, more dynamic games.
To stay up with the different creators and read the interviews, check out the official Prime Gaming Blog.
For more news like this, see our News Section.