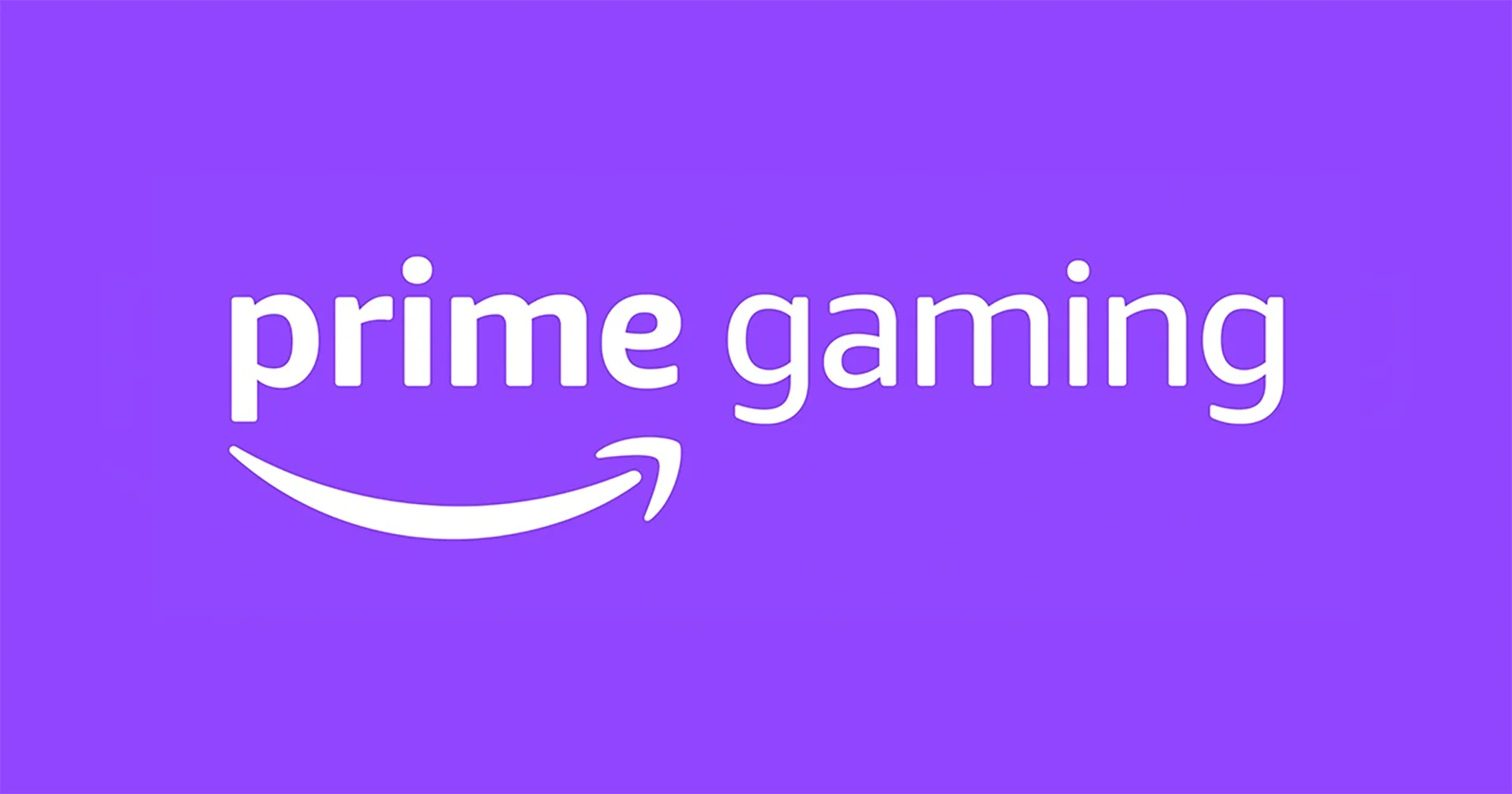 Being an Amazon Prime member keeps paying dividends. Another month is here, which means a new list of Prime Gaming Rewards that users can scoop up right in time for the holidays. Here are the Amazon Prime Gaming rewards for December 2022.
Prime Gaming Rewards (December 2022)
Each month, Amazon offers free titles you can claim to play forever. In addition to the titles you get in December, there are free games on Amazon Luna. 
Related: Prime Gaming Rewards for November
Free Prime Gaming Games (December 2022)
See below for a list of free games that you can claim on Amazon Prime Gaming starting December 1, 2022: 
Quake
Rose Riddle 2: Werewolf Shadow
The Amazing American Circus
Banners of Ruin
Brothers: A Tale of Two Sons
Spinch
Desert Child
Doors: Paradox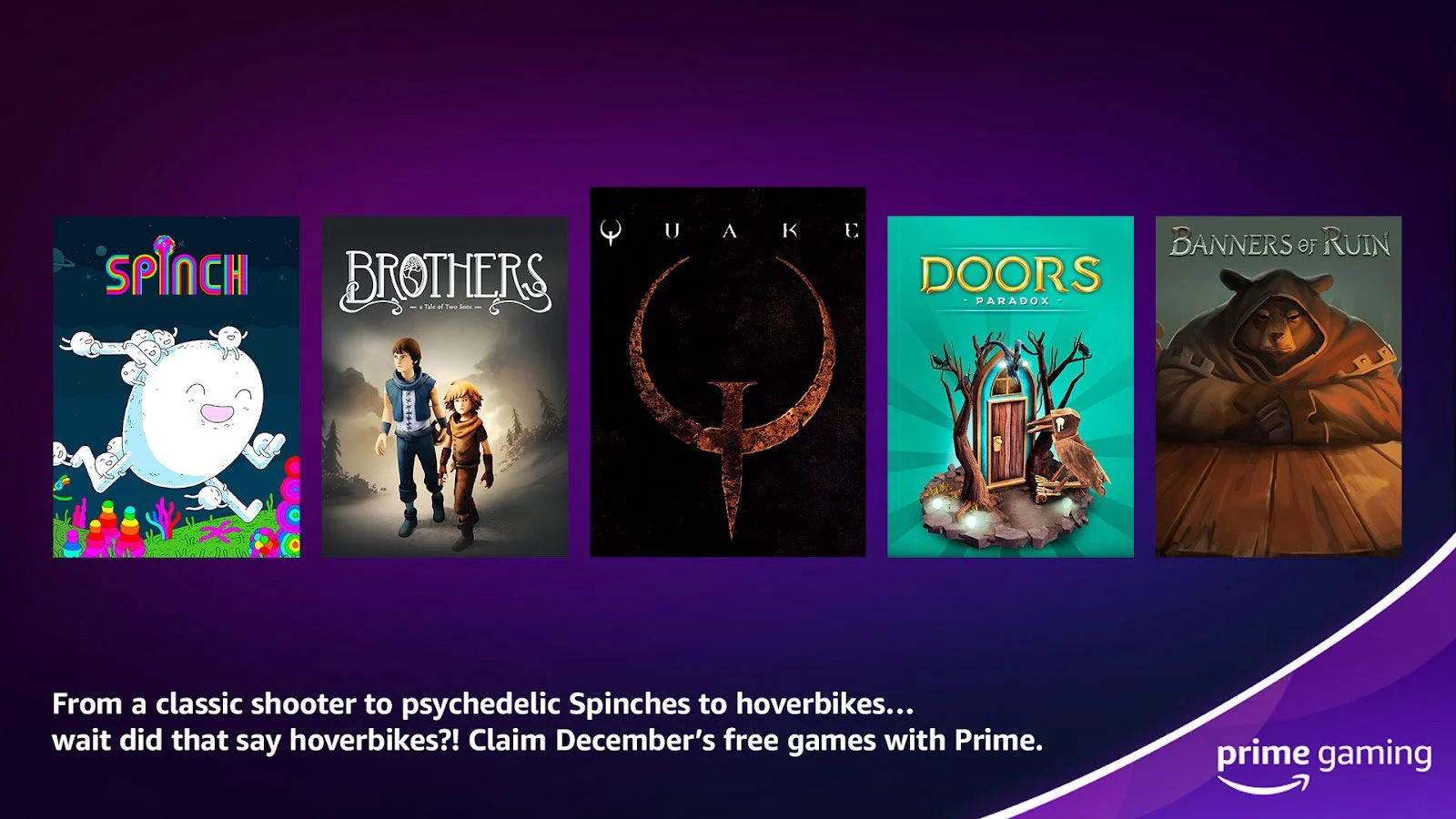 To redeem your free Amazon Prime games:
Visit the official Prime Gaming page.
Click the Games tag above the titles.
Click the games you'd like to claim.
Sometimes, you'll need to connect Prime Gaming to whatever gaming platform (Steam, Origin) the game is on.
Free Amazon Luna Games (December 2022)
You can also use Amazon Gaming's free cloud service, Amazon Luna, to play even more free games inside your browser.
The following games will be available on Amazon Luna from December 1-30, 2022:
Windjammers 2
The Legend of Heroes: Trails from Zero
Dusk
Joggernauts
The Smurfs: Mission Vileaf
To play games on Amazon Luna, visit the official Luna website and click the title you'd like to play. The game will open in the browser, and you don't need to download anything.
Free DLC and Emotes
In addition to the free games you can claim and play as an Amazon Prime member, you can also claim Prime Gaming Rewards in the form of free DLC and other swag. See below for some standout options you can scoop up:
Destiny 2: Concentric Dawn Exotic Bundle (Includes: Concentric Dawn Exotic Sparrow, Woomera B-5 Exotic Ship, Adonis Shell Exotic Ghost, and Duel Legendary Emote.)
Lost Ark: Battle Item Chests Pack (Includes: Healing Battle Item Chest, Utility Battle Item Chest, Offensive Battle Item Chest, Buff Battle Item Chest, Crystalline Aura (5 days), and Amethyst Shard Pack x500). Expires 12/13/22
New World: Fruit of the Dunes Cache (Includes: Azoth Vial x10, Rune Stopwatch, Umbral Shards x500, Charged Sand x10, Acid Tincture x3, Archaeologist Title.)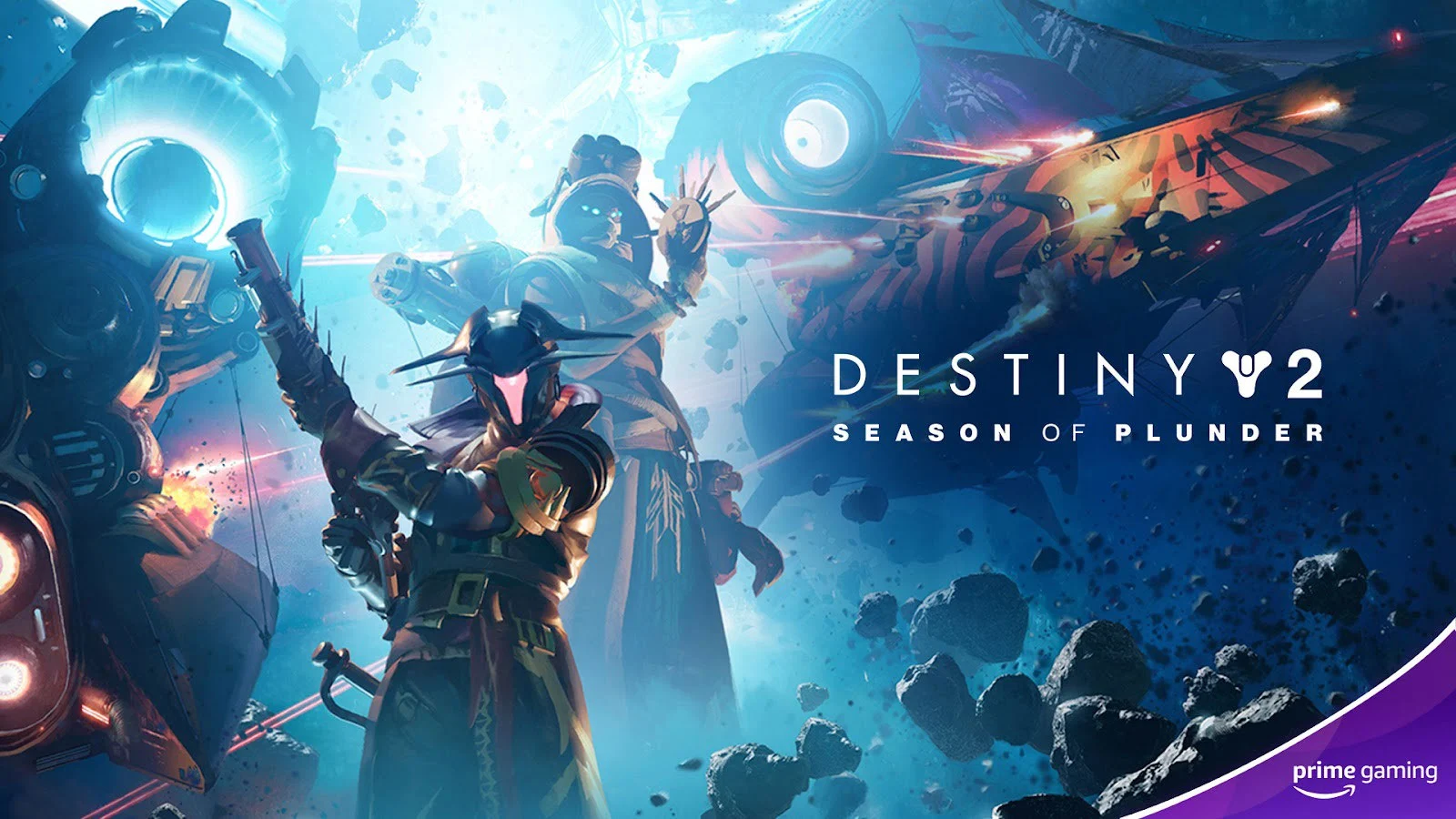 There will be additional in game DLC and content for the following games as well:
Apex Legends
Battlefield 2042
Call of Duty Mobile
Fall Guys
What do you plan on playing over the winter break? Let us know in the comments below.
For more gaming news, see our News Section.