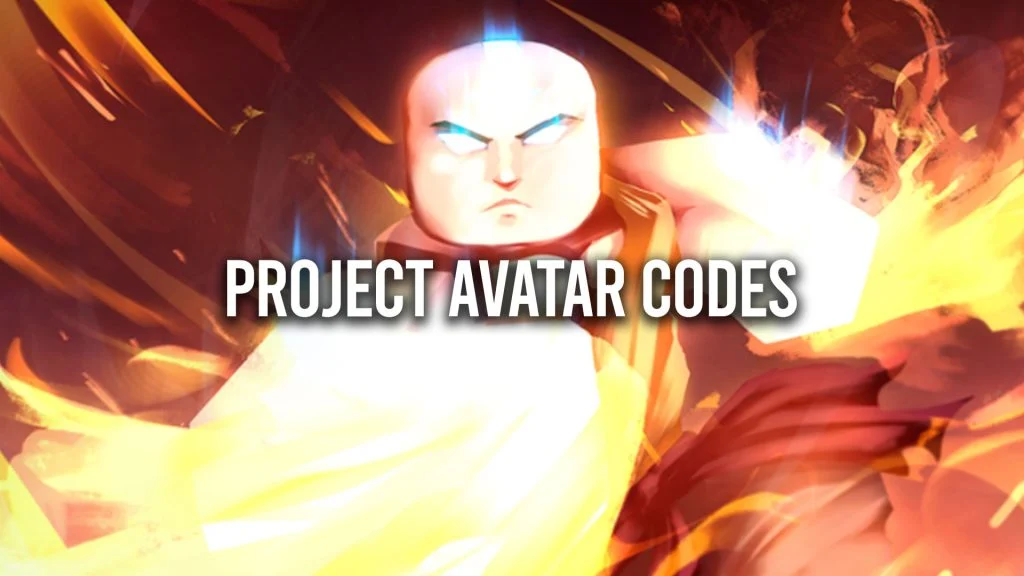 Roblox is home to many open-world RPG games, and new ones are always under development. One promising new RPG on Roblox is called Project Avatar from Madhouse Productions. It's a game inspired by Avatar, the popular American animated television series. Players start their journey in a city, where they can explore and complete quests to gain experience and Yen. Build up traits, talents, and names to buff your character and grow stronger.
Use the Project Avatar codes list below to take advantage of free in-game rerolls. Codes allow you to further customize your character to your liking, enabling you to test out different builds, traits, families, and elements. You can also get some free Yen and other freebies to help you progress through the game. Codes expire quickly, though, so it's best to bookmark this page and check back daily for updates.
If you want to switch it up and try out some other Roblox RPG games, check out our A One Piece Game codes page for even more freebies.
Project Avatar Codes
Active Project Avatar codes:
!BIG1MIL – Family
!DJKHALED – Element
!THEYDIDNTBELIVEINUS – Talent
!WETHEBEST – Trait
!JUICEWRLDDID – 750 Yen
!ROADTO10MIL – 1500 Yen
!1500FOLLOWERS: Family
!12000MEMBERS: Element
!COMEBACKSOON: Skin
!BIGLIONISBACK: 750 Yen
!UPD153: Family
!MOBILESUPPORT: Family
!SYNTEURO: 15000 Yen
!ONEKAYFOLLOWERS: Element
!CASHHKARTI: Element
!UPDATE1SOON: Element
!CODESONTWITTER: Family
!LIKENFAVGAME2: Family
!GOODDAYLION: Family
!FAMILYNFRIENDS: Family
!Sub2BigBeefy: Family
!SORRYSHUTDOWN2: 15000 Yen
!SORRYSHUTDOWN: 5000 Yen
!JULYFOURTH: 5000 Yen
!HAIRWORKING2: Hair
!HAIRWORKING: Hair
!ONEKFAVS: Skin
!GGLION: Skin
!SEVENKMEMBERS: Element
!TWOKFAVS: Element
!THXLION: Talent
!BDAYWEEK: Talent
!LIKENFAV: Trait
!THUMBSUPPLS: Trait
!MULLAHHH: 750 Yen
!HAPPYBDAYLION: 3,500 (Birthday Yen)
!WELUVLION: Family
!DAWEEKEND: Family
!NEWHAIRSTYLE: Hair
Expired Project Avatar codes:
!MADHOUSE
!GOATSTATUS
!AVATARPROJECT
!CONTENTUPDATES
!BOBRUFUS
!CHEFTACKO
!RETSUNOTETSU2
!LAZGOCRAZY
!LAZGOCRAZY
!JULIANHAK06
!RETSUNOTETSU2
!AVATARPROJECT
!CHEFTACKO
!LAZGOCRAZY
!FOLLOWONTWITTER
!9994LIFE
!BALANCED
!BOBRUFUS
!FREETRAIT
!RELEASED
What are Roblox Project Avatar codes?
Project Avatar codes are strings of letters and numbers given out by the game developer. These limited-time codes can be redeemed in-game for exclusive rewards like yen and free rerolls. Codes expire after a short time, so check them often to avoid missing out on freebies.
How do I redeem codes for Project Avatar?
Roblox players can redeem codes in Project Avatar by launching the game and opening the chat box by tapping on the speech bubble icon on the top left of the screen or pressing the "/" key on the keyboard. Type the codes into chat exactly as shown in the codes list, including the "!", and press the enter key to send your message.
How do I get more Project Avatar codes?
The best way to get new codes for Project Avatar is by joining the Discord community. Fans can also follow the developers on Twitter to stay up-to-date with any announcements, events, and codes. We monitor all of the known sources for new codes and will add them to our list as soon as they become publicly available to claim.
To play Project Avatar, download the Roblox application from Google Play and the App Store.