Roblox game developers love rewarding their communities with free in-game items. Keeping track of all the freebies can be a bit much, though, and that's why we created this codes list so you can get all the free Beli codes in one convenient location.
If you are wondering what A One Piece Game codes are, it's simple—they are things you can redeem in-game for free items. You can use them to get Beli, which you can then use to get more stuff for your character These codes are helpful if you want to grow more powerful while you sail the seven seas.
A One Piece Game is one of the top anime-themed Roblox games in the catalog. It's also one of the top overall games, let alone in the RPG category. In this One Piece-inspired game, players live their life as a pirate, collecting currency and other items while they venture out and explore the world. If you like freebies, check out our other Roblox anime game pages for All Star Tower Defense codes or Shindo Life codes.
September 16 2023: We added 1 new A One Piece Game code.
A One Piece Game codes
Active codes:
510KLikes: 2x Gems for 1 hour
250MILLTHANKS: 3 Poneglyph
DarkDark: Free Rewards
GiftFromXury: 5 Title Spins
BlastOff2023: 3 Poneglyph
Expired codes:
QolChanges5
BouncemanReworkSoon
500kLikes!
490kLIKES
FixesOver!
HaveAGreatDay!
HappyMonday!
470KLIKES
XURYBACKFROMROME
PreHaki!
FromBossAndAndre!
AprilTime!
SHANKSUPDATE
Anniversary!
FromDevsToYou!
EnjoyThis!
PROBLEMCHILD
XurySaysGoodLuck
GemsCode1873
ValentinesDay252
FollowTheBoss6262
NewTitleSpinCode12
RaceRoll1732
ExtraGemsCode135
Free2xExp1236
SORRYFORSHUTDOWN
JINCHURIKI
2xGems1537
FreeNormalSpins1122
AGiftFromAndre
SupportBossStudios
FromXury
FromBoss
PLEASESANTARACE
AndresGiftForAll!
NewBossStudiosYear!
HereYouGo
XuryGivesRaceLuck
SUPAHCODE
GoodLuck
StorageChanges10
StorageChanges9
StorageChanges8
StorageChanges7
StorageChanges6
StorageChanges5
StorageChanges4
StorageChanges3
StorageChanges2
StorageChanges1
GoodLuck
SUPAHCODE
XuryGivesRaceLuck
BossChristMasRace
XuryChristMasRace
MerryChristMasRace
Shutdown4Fixes121
FreeSpin1235
Shutdown1283
FollowTheBoss!12
Free2xGems!152
XurySpin
BossSpin
FollowTheGram
BST4D8IO0210!
Fixes172
FollowInsta163
FreeSpin12
BugFixes164
RaceReRoll262
SnakeMan12
Sorry4Issues
BossStudioLovesU
BossLovesU
XuryLovesU
GemsForShutdown
RaceReset12
LikeTheGame55
FavoriteTheGame2
FollowBossInstagram
InstagramFollow4Codes
InstagtamPlugBoss
LikeTheGame!52
FreeRaceReRoll!
DRXWonBruh
LunarianRace
LateLuigiBday
Lunarian!
HaveFun!
UpdateSoon!
Lunarian!
HALLOWEEN
XuryDidTheCodes
BossStudioOnTop
GeckoMoria
IWANTGEMS
HeadlessHorseman
Beheader
150MVISITS
VENOM
ExtraGems
FreeRaceReset
Sub2Boss!
1DollarLawyer
UPNEXT
AMilli
400Thousand!
400kLikes!
AizenSword
AOPGxBLEACH!
OzqobShowcase
TaklaBigBoy
MajyaTv
RaceSpin
390KLIKES!
MochiComing!
SUPERRR
ThebossYT
CyborgSoon!
360KLIKES!
CodesWorkISwear
SubNeeded!
Sub2Boss!
Need2Sub!
335KLIKES
Like4Codes
80MILLVISITS!
1MILLION!
250KLIKES
DragonNext!
230KLIKES
GEAR4SOON
200KLIKES
UPDATE8
120KSUBS
170KLIKES
UPDATE7.5
155KLIKES
25MVISITS
20MVISITS
125KLIKES
110KLIKES
100KLIKES
90KLIKES
75KLIKES
60KLIKES
55KLIKES
50KLIKES
40KLIKES
35KLIKES
20KLIKES
10KLIKES
7.5KLIKES
5KLIKES
3KLIKES
KOREA
MILLIONAIRES
UPDATE1
TESTING
THOUSANDLIKES
FRUITSCOMETOMORROW
VIZTHEGOAT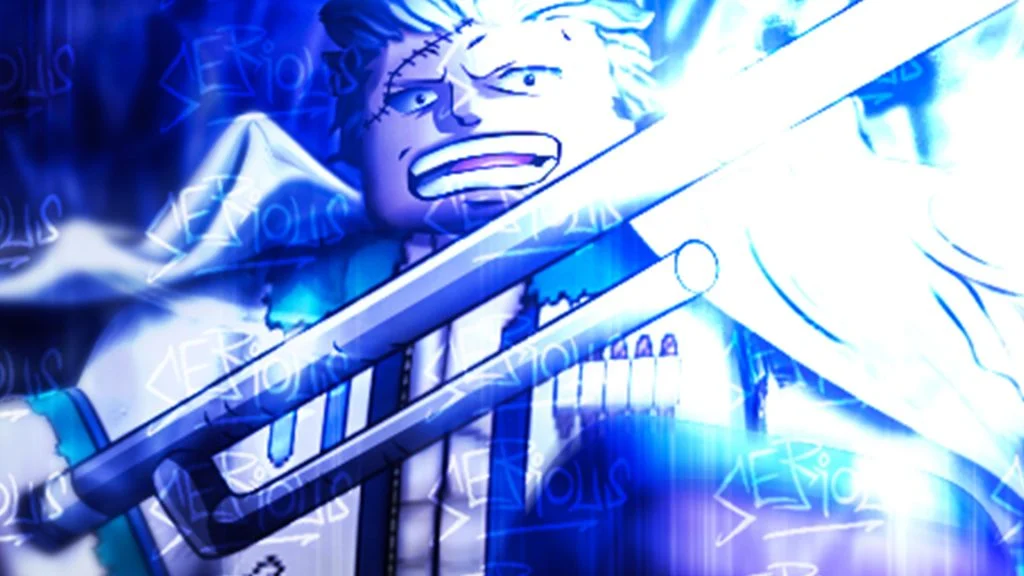 What are Roblox A One Piece Game codes?
A One Piece Game codes are strings of letters and numbers given out by the game developers. Players can redeem codes in-game for rewards like free currency, devil fruit resets, and boosts. Codes are generally only available for a limited time.
How do I redeem codes for A One Piece Game?
To redeem codes for A One Piece Game, open up the game on Roblox and tap on the menu button found on the left side of the screen. Tap on the Twitter icon to open the Twitter codes menu, and enter a working code into the redemption box. Press the enter key on your keyboard to redeem the code and receive the associated rewards.
How do I get more A One Piece Game codes?
The best way to get more A One Piece Game codes is by following the game developers on Discord, Twitter, and the Roblox game page. We monitor all of these locations and update our list as soon as a new code releases.
To play A One Piece Game, download the Roblox application from Google Play and the App Store.