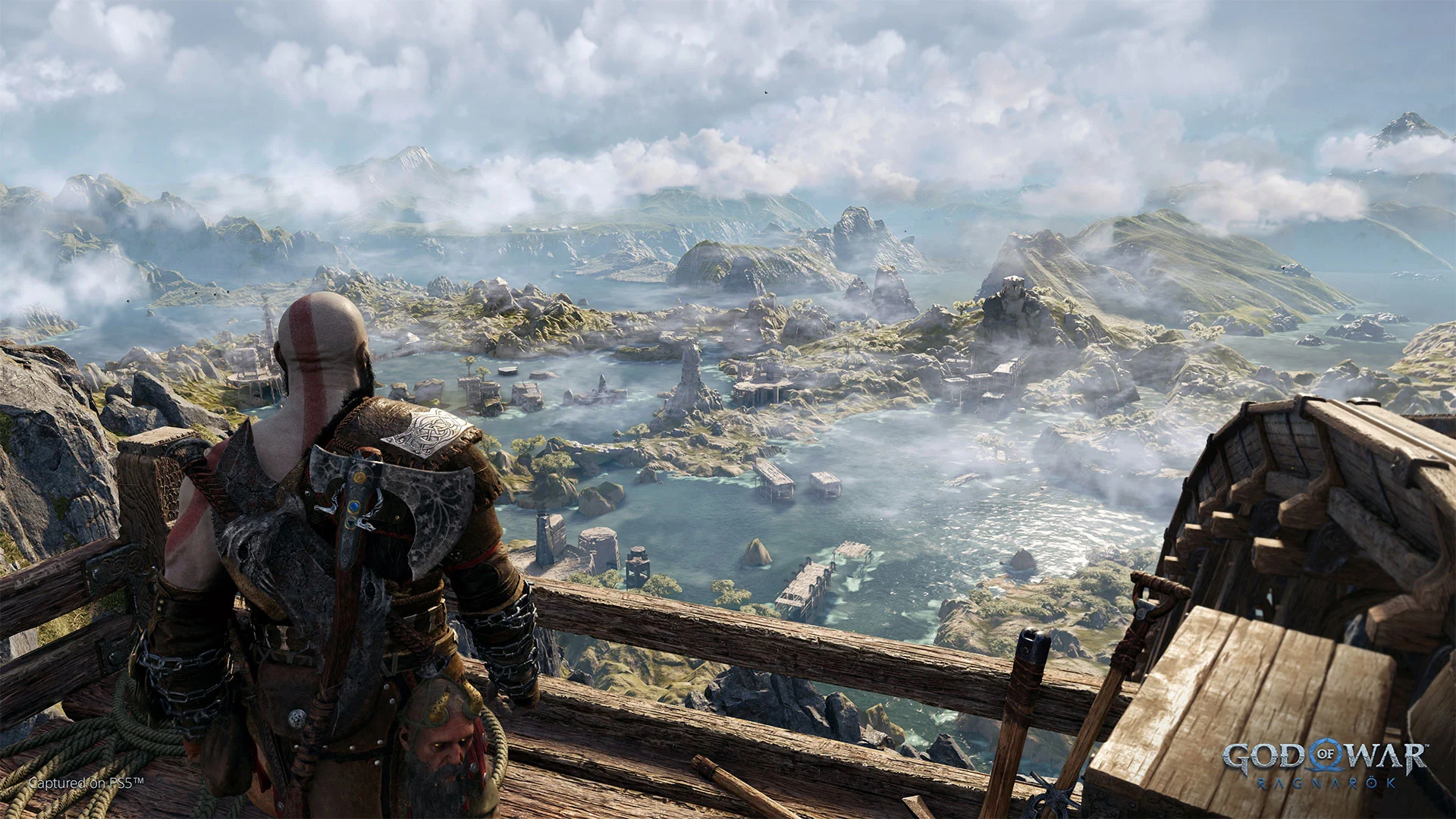 In gaming, developers are no stranger to gamers' emphatic passion for their favorite titles. However, God of War probably doesn't come to mind when thinking of the top-offending communities. After all, it is a single-player console experience; how crazed could fans get?
Recently, a long-running mainstay of the God of War development, and current producer of God of War Ragnarok, Cory Barlog, found firsthand on Twitter how intense gamers can get about their games.
A Delayed Release Date Leads to Online Drama
It all started with a Bloomberg report on the newest release in the God of War franchise that was initially announced to release in 2021 but was delayed to 2022.
According to the report, some insiders speculated that it might be delayed into next year, though an announcement was supposed to happen "later this month" in June.
Well, it's July 1, and no official announcement has occurred, and fans are not too happy about it.
Well, That Escalated Quickly
In a tweet by the Producer of God of War Ragnarok, Cory Barlog, he said:
Which then led to a Gatling-gun-style inquisition from fans in the comments section.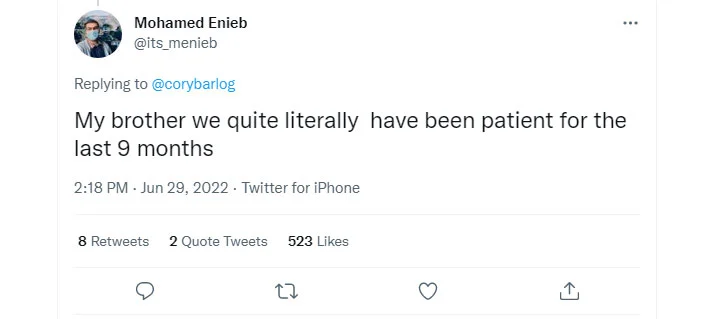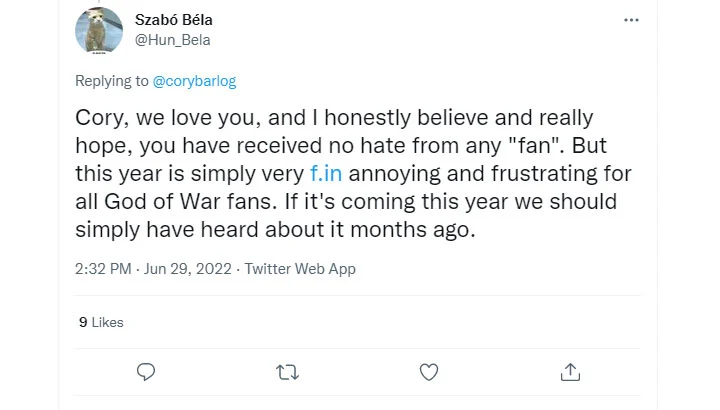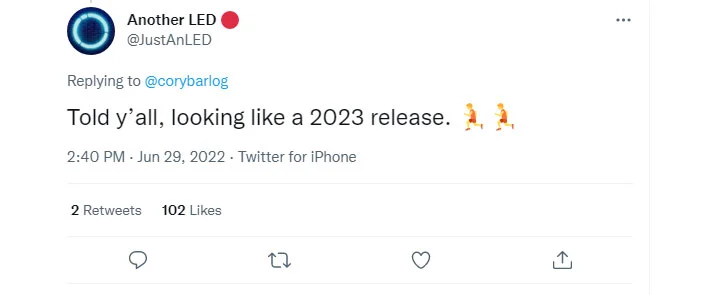 However, it's not to say that these complaints were the only things posted. Some fans were sticking up for the developers and everyone involved in the game.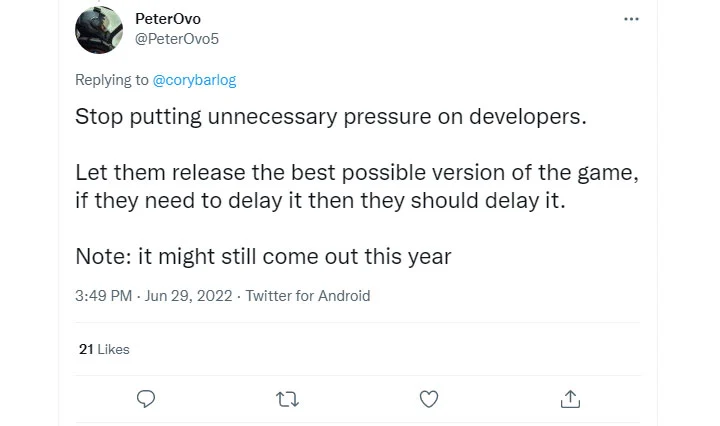 But, as the day wore on–the gamers became increasingly impatient as no word of their favorite franchise's next chapter would be released.
And Then, It Spiraled
As it turns out, some fans went further than anyone would be comfortable with and started sending inappropriate and illicit pictures to people involved in the game's development. It seems fans were harassing anyone involved in God of War Ragnarok across the Twitterverse.
As the day wore on, Barlog tried taking the high road, though the messages didn't stop.
Is the Fan Backlash Justified?
To be blunt, no. Gamers accustomed to long development cycles understand that sometimes high-quality games require a long time to develop. For Barlog, this probably hit closer to home.
As a developer, producer, and director who worked on God of War, God of War II, and God of War III, the franchise has made up almost two entire decades of his life. Fans having a meltdown over a "leaked announcement about making a release announcement" is likely highly disappointing.
If there's one thing we know, passion on the development team is critical to making a good game. There have been far too many games that have been rushed due to pressure to release. This usually results in an exceptionally sub-par product destined for meme-status for the rest of eternity.
Does this mean we want to wait till we're 50 to play the next game in the series? No, but we can wait a few more months to hear when the next one will come out, likely accompanied with a new trailer.
For now, we should probably lay off the devs so they can concentrate on, you know, actually finishing the game.
Stay up-to-date with God of War release updates in our News Section.