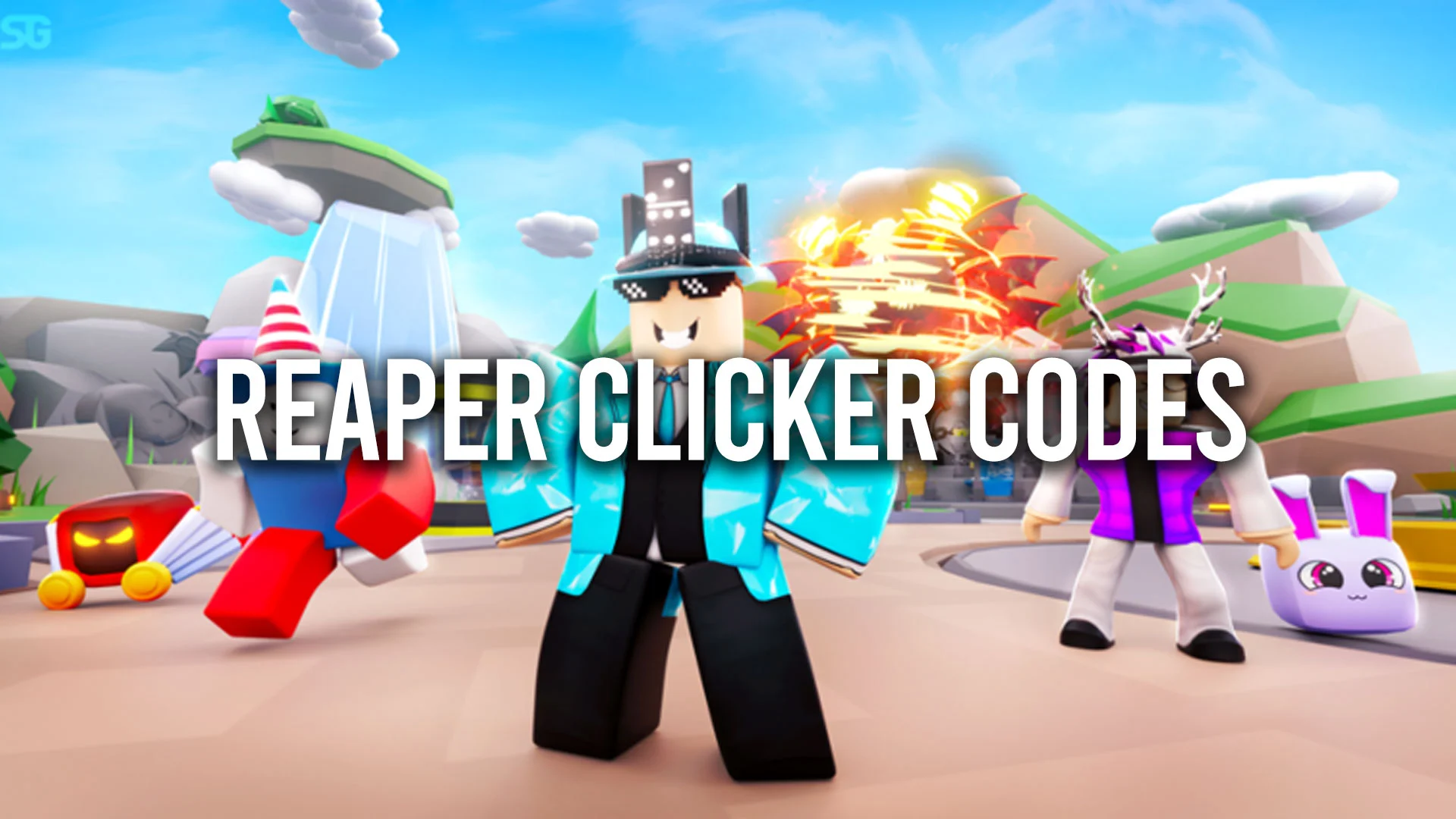 Reaper Clicker is a clicking simulation game where you can unlock different pets and cosmetics the more you click. As you continue to level up and gain more clicks, you unlock different boosts to islands in the sky, which can provide you with even better clicking power. There are a ton of different kinds of pets that you can get, and some codes even provide you with free pets.
Use the Reaper Clicker codes list below to get some free pets and boosts that will help you click even faster and provide bonuses as you click. Remember, these codes don't last forever, so you should hit CTRL+D on your keyboard to bookmark this page, as we update the codes as soon as they become available.
For more free in-game goodies, visit our Pop It Trading codes page to get some freebies and do some trading.
January 30 2023: We checked for new Reaper Clicker codes.
List of Reaper Clicker Codes
Update4: 30 min luck boost
RandomRainbow: Random Rainbow Pet
400K: 15 min luck boost
GemBoost: 30 min gem boost
FreeGolem: rainbow golem pet
ClickerBoost: 30 min clicker boost
Update1: 30 min clicker boost
ReaperClicker: 5 min clicker boost
FreePet: free basic pet
FreeBasicBox: free basic loot box
Release: 15 min gem boost
What are Roblox Reaper Clicker Codes?
Reaper Clicker codes are strings of letters and numbers given out by the game developer. These limited-time codes can be redeemed for free boosts, to help you get more pets, loot boxes, and speed. Codes expire quickly, so check for new ones often to avoid missing out on freebies.
How do I redeem codes for Reaper Clicker?
To redeem codes in Reaper Clicker:
Launch Reaper Clicker on the Roblox platform.
Click the Menu button on the left side of the screen.
Click Codes, then enter the code into the field.
Press the Redeem button and enjoy your free rewards!
How do I get more Reaper Clicker codes?
The best way to get new codes for Reaper Clicker is by following the Reaper Clicker Roblox page. You can also join the Reaper Clicker Discord to stay up-to-date with any announcements and game updates. We monitor all the known code sources here and add them to our Reaper Clicker codes wiki for your convenience, so follow along if you never want to miss out on freebies.
To play Reaper Clicker, download the Roblox application from Google Play and the App Store.