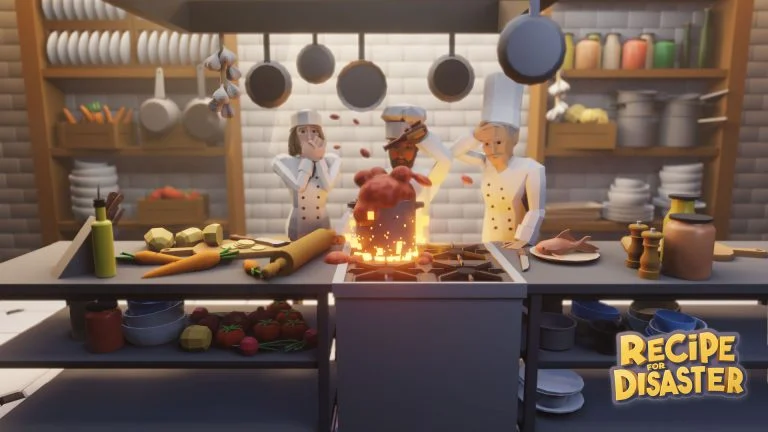 If you've always fancied yourself as a restaurateur, the latest free game on the Epic Games Store, Recipe for Disaster, might be worth checking out.
Another week is upon us, and if you've followed along, you know what that means. A new free game courtesy of the Epic. Developed by Dapper Penguin Studios and published by Kasedo Games, Recipe for Disaster is a restaurant management simulation game that tasks players with building, staffing, and managing a restaurant and menu. This Epic Store free game will remain free until February 16, 2023, at 11 a.m. ET.
RELATED: Epic Games Store: Free Games List
Is Recipe for Disaster Worth Playing?
If you're into management/simulation games, then Recipe for Disaster may be for you. While the game boasts pretty rudimentary graphics, the core gameplay lies in designing and managing your restaurant and menu and avoiding potential disasters to which your small eatery may succumb.
Players can choose their staff, each of which has different stats and attributes that will make them either good or bad at their job. Those looking for a cooking game may want to look elsewhere, as this game is more about managing a successful eatery from the ground up rather than becoming the next Michelin Star chef. 
Players can visit the Epic Games Store Page for Recipe for Disaster to get the game.
For more gaming news — including more free Epic Games, visit our News Section.