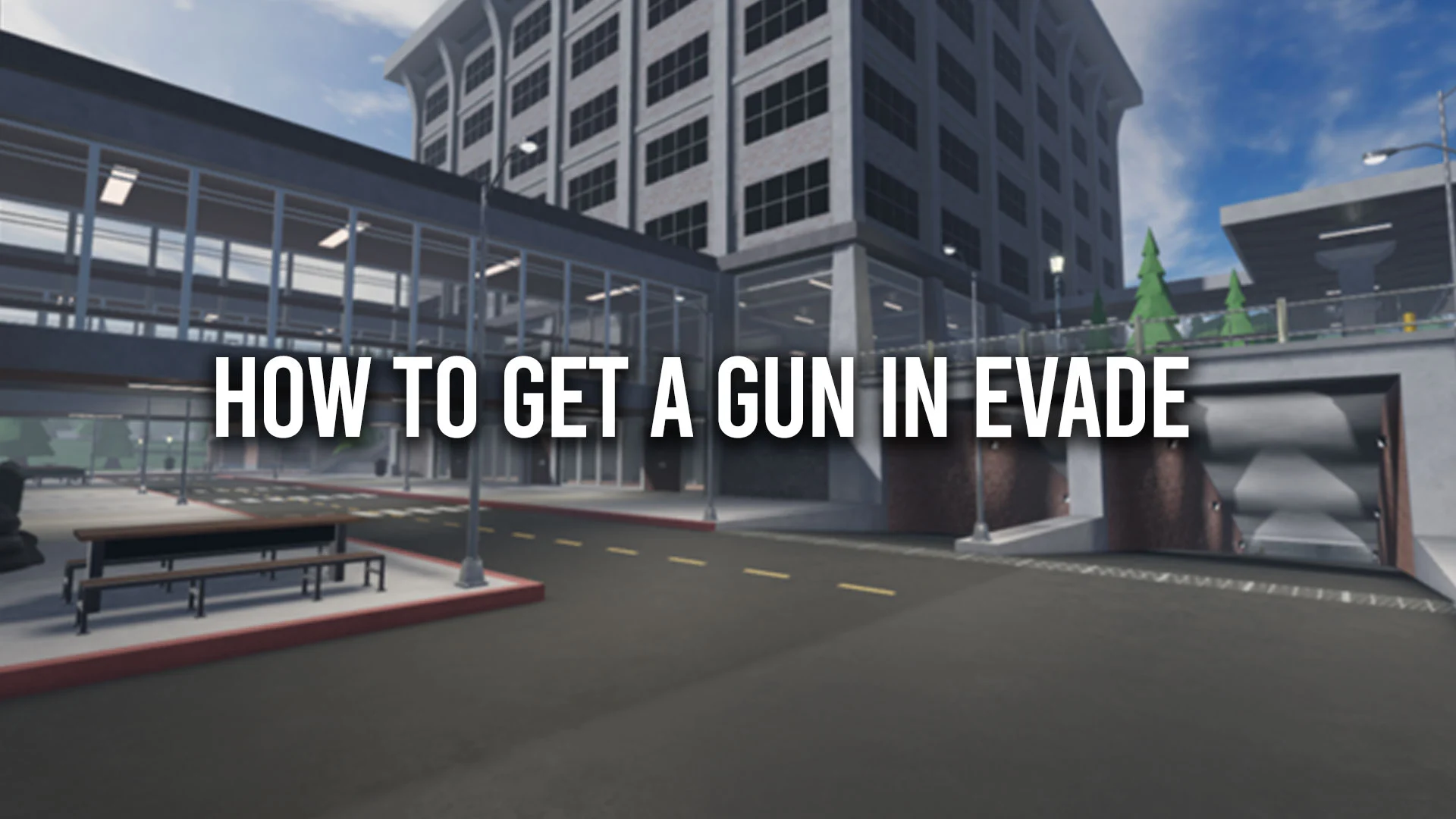 Roblox Evade is a popular survival game where players must do their best to avoid being eliminated by the NextBots. You may have seen players running around with weapons and are probably curious about how you can get one for yourself. Luckily, it's not too difficult. Here's a guide on how to get a gun in Evade.
Visit our Roblox Evade codes page to get limited-time in-game badges and freebies!
How to Get a Gun in Evade
To get a gun in Evade, you must be in a game when the Randomizer or Imposter event occurs. The Randomizer event gives players a random usable item along with a light. The usable item has a chance to be an AK-47 or a Pistol. You cannot use weapons obtained during the Randomizer round against other players; they are just for cosmetic purposes.
However, you can use weapons obtained during the Imposter event against other players. During The Imposter event, one random player is granted a weapon and can kill other players. The player with the weapon also has immunity from NextBots, so it's like that player is on their team. Players can also use Q to shove with their AK to do extra damage if they run out of ammo.
The whole point of Imposter mode is for the player with the weapon to work with the NextBots to eliminate the players. You can only shoot and down people in Imposter mode, but you cannot fully kill them. The weapon also has limited ammo, so pay attention to that if you're the one with the weapon!
Again, the Evade guns are not obtainable in the in-game store or your inventory. Getting a weapon is random; the only way to do it is by being in a match during one of the two randomized events. Randomized in-game events take place every three rounds. The two modes that can give players weapons are Randomizer and Imposter.
That's all you need to know about how to get a gun in Evade! You can jump into the game by visiting the Evade game page on Roblox.