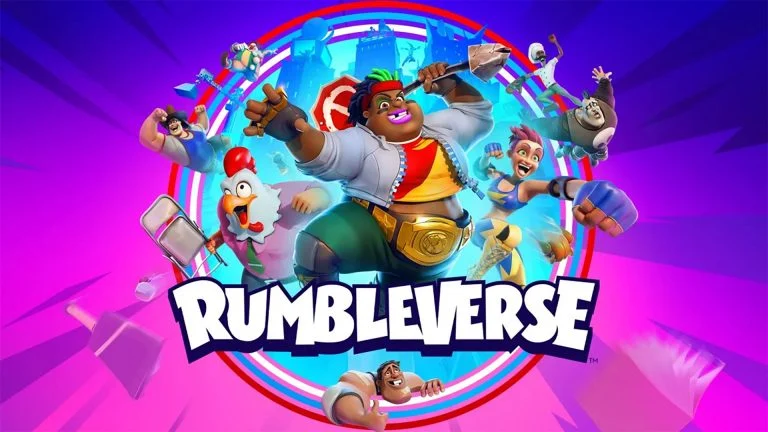 Rumbleverse, the short-lived battle royale action brawler, will be going offline starting Tuesday, February 28, at 10 a.m. CST. Players that have spent money in Rumbleverse are eligible for a refund spent in the game, according to a recent post on the Rumbleverse website.
Update 2/1/23: This post was updated to include the official response from Epic Games.
Originally the news broke from gaming reporter Tom Anderson via his Twitter. Anderson is a long-time games reporter who has accurately reported on leaks and gaming news in the past and claims to have insider knowledge on the matter.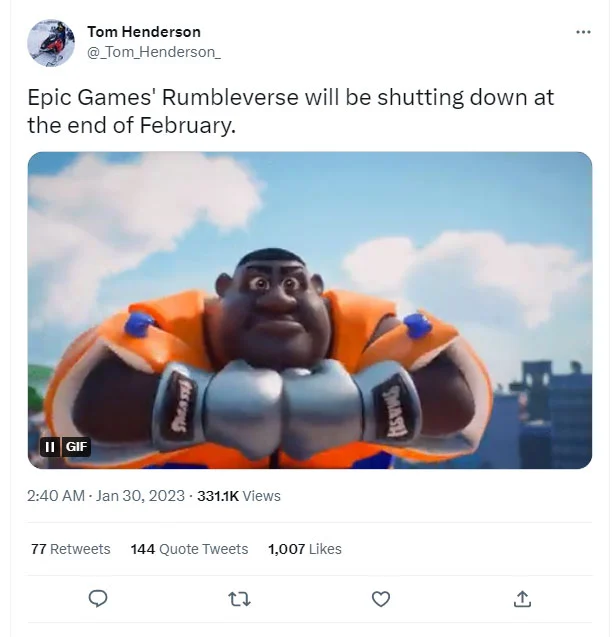 This is pretty astounding, considering the game just launched on August 11, 2022. While Epic doesn't make their player count numbers publically available, it's become apparent to anyone in the gaming community that the lightning in a bottle that was Fortnite did not translate to the more recent Rumbleverse.
While we reached out to Epic for comment, we've yet to receive a response. However — that being said, Season 2 of Rumbleverse ends on February 21, 2023 — lining up perfectly with the estimated timing for the servers to go offline. 
We followed up on this report once Epic Games confirmed the cancellation of Rumbleverse.
We'll keep you updated in our Game News Section.