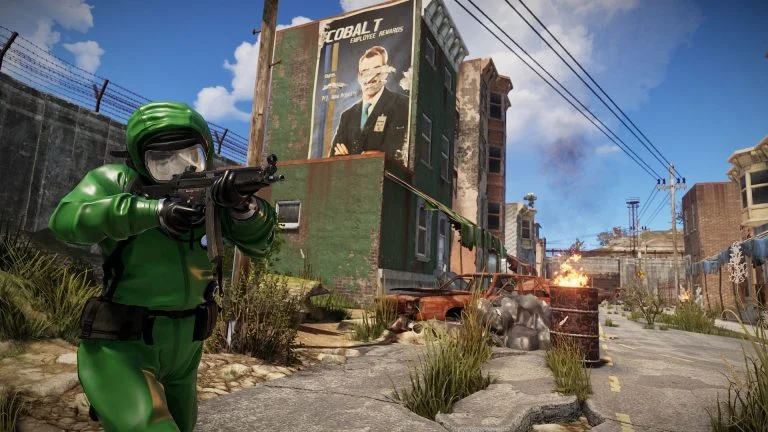 The Rust Industrial Update patch notes for February 2, 2023, introduce adaptors, conveyor belts, and the removal of the Hapis map.
The Rust Industrial Update is upon us, bringing a new world of possibilities with Adaptors, Conveyors, and Industrial Crafters. The community has been asking for these features for years, and we finally have it in this new update.
Rust Industrial Update Patch Notes February 2, 2023
The Rust Industrial Update on February 2, 2023, includes the following updates and enhancements:
Industrial Update Additions & Features
Players can now place Storage Adaptors on their Storage containers, connect those to a conveyor, then feed them into an Industrial Crafter — which you can set to craft things while you're away from your base. Using your wrench, the level of production chain you can build is really up to your imagination. There is, however, a limit of 12 items or categories for each Conveyor filter.
Added Storage Adaptor
Added Industrial Conveyor
Added Pipe Tool
Added Industrial Combiner
Added Industrial Splitter
Added Industrial Crafter
Added Electric Furnace
Added multithreaded networking support (disabled by default)
arrow_circle_up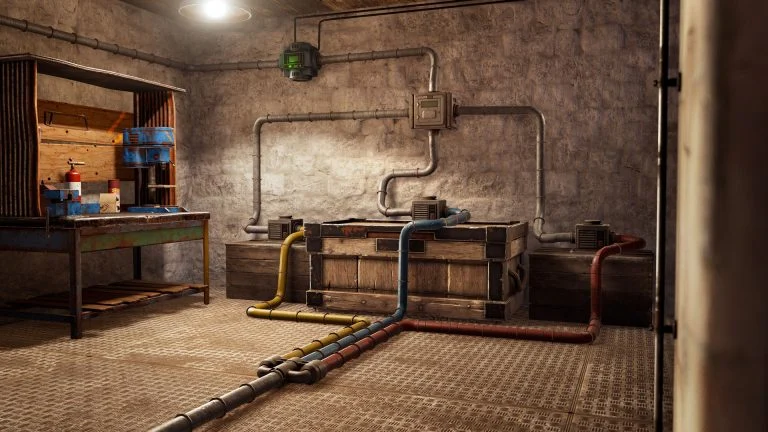 Improvements
Facepunch continues to work on performance by stabilizing a lot of the in-game systems, including water. Here's the specifics:
Improved server performance for chains of water containers
Can now increase the blur quality of depth of field via graphics.dof_kernel_count (0,1,2,3)
Can disable particle and animator LOD for cinematics (graphics.disableParticleLod and graphics.disableAnimatorLod)
Server name no longer appears in Rust+ menu if streamer mode is active
Codelock default options changed around
There are now several different varieties of train loot wagons (different sets of crates)
Removals
Hapis was somewhat outdated, and as a static map — well, it got stale. According to the notes, there weren't enough resources to work on it, so they've disabled it. That said, they have stated they are working on other static maps, so that's something to look forward to. Weirdly, fullscreen support was also removed once devs discovered that people get better FPS when in windowed.
Removed fullscreen exclusive support as it was causing degraded performance compared to borderless fullscreen mode
Hapis Map has been sunset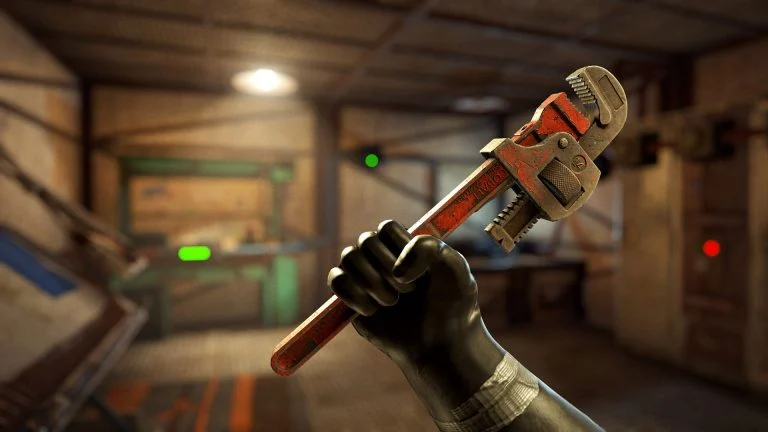 Bug Fixes
Here are all the bugfixes that the development team made in the Industrial update:
Fixed behavior when attempting to spectate a player via the admin tools when another player with the same name is on the server
Kicking a player via the admin tools will now correctly use the supplied kick reason
Fixed admin UI no longer functioning if player is disconnected from server while UI is open
Fixed aggressive rowboat LOD levels (details disappeared too soon)
Fixed incorrect notes on bass guitar and xylobones when using MIDI input
Fixed missing ceiling collision in water treatment plant "pigeon nest" building
Fixed code lock lights no longer being visible through transparent objects like glass
Fixed Blackjack tables using hold-to-dismount if the hold to dismount convar was set above zero
Fixed sfx playing incorrectly if a shot ends while a sfx is triggered in the demo editor
Fixed gibs sometimes failing to spawn after a while when scrubbing through a demo
remove_circle
What's got you most excited about this recent update? Let us know in the comments section below.
Learn more about the Industrial Update on the Rust Blog.
Visit our Rust Section for more Rust content.