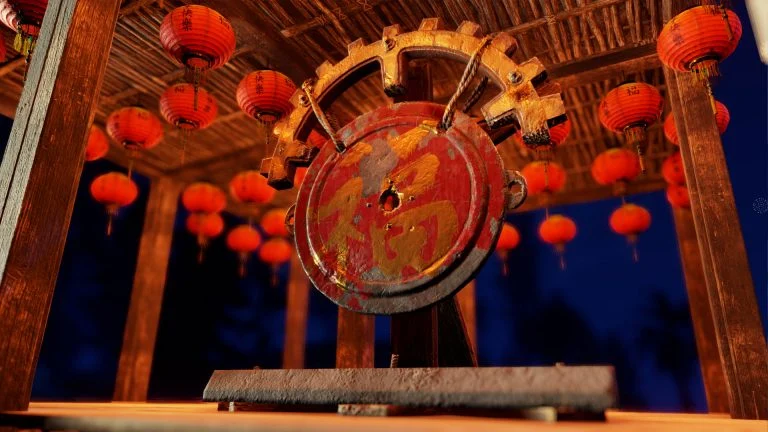 Are you looking to don some fresh new threads for Lunar New Year in Rust? Here are the cosmetic items available in the store right now.
This year's Lunar New Year is the year of the Rabbit, and Rust is celebrating by making a few cool new cosmetics available for players to scoop up. This year, we're getting a bunch of bunny-themed stuff, which makes sense considering what year it is.
Rust Lunar New Year Items 2023
The following items are now available in the Rust Shop:
Chinese Lantern
Dragon Door Knocker
Large Fireworks Pack x6
Large Rabbit Box
Lunar Locker – Rabbit
Lunar Rabbit Fortune's Gate
New Year Gong
Rabbit Mask
Red Envelope Satchel Charge
Small Fireworks Pack
Small Rabbit Box
Year of the Rabbit AR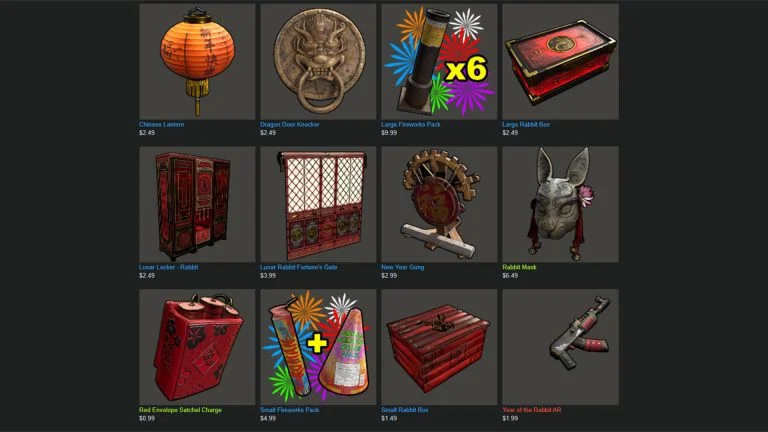 What item has caught your eye? I've got to admit; I'm excited to run down some noobs in the Rabbit Mask like I'm some rabid fiend from The Purge movies.
Combine that with some terrifying screaming through area chat, and you'll be sure to dirty up some burlap trousers in the process.
For more Rust content, visit our Rust Section.