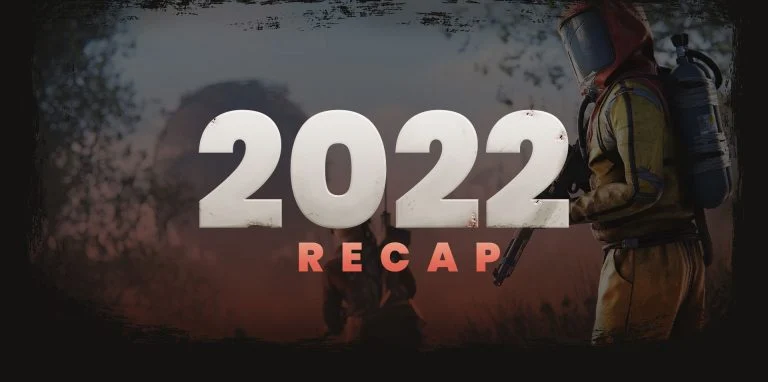 Developers of the survival game Rust recently released their 2022 recap, unveiling several interesting stats about the state of the game and community.
If you've been playing online games for any time, you're well aware that hackers are the bane of a gamer's existence. That being said, in some games, hacking feels worse than others, and arguably none feels worse than in the hardcore multiplayer survival game, Rust.
For the uninitiated, in Rust, you start as a nudist on the beach and eventually build your way up to the point where you're crafting rocket launchers and C4. In Rust, the grind is real–everything that you craft or build in the game requires resources, which you need to either gather or loot from other players.
In Rust, everything you had in your inventory is up for grabs when you die. Other players will descend on your dead body like a flock of crows latching on to a desiccated corpse. And herein lies the problem.
Because everything is so tedious or difficult to accumulate, being killed through a wall or instantly headshot from across the map and then looted for all your goods is enough to make most ragequit. And so, the makers of Rust, Facepunch Studios, have been at constant war with hackers via patches, game updates, and bans.
This is made clear with the recent 2022 Rust Recap that was released, showing a staggering 800,000+ accounts were banned in 2022. And, as the title of the article indicates, 13,881,521+ reports were made against other players in the game. This is no surprise, considering there's an entire Twitter account called Rust Hack Report that tweets every time a hacker in the game is banned–and if you follow the account, you'll realize this means dozens of accounts per day.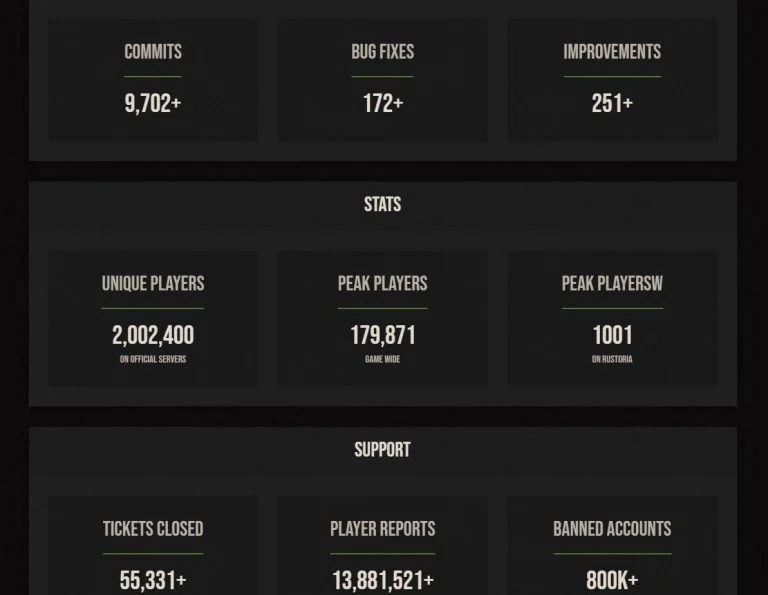 Other notable stats include 2 million unique players over the year and a peak concurrent player count of 179,871 players–quite impressive for a game that started as a PC exclusive.
To see all of the numbers, visit the Rust 2022 Recap page.
For more news stories like this, visit our News Section.