Since Satisfactory entered early access on March 19, 2019, players have been hooked, spending countless hours and sleepless nights working on their builds. Each new major update of Satisfactory gives players an array of new tools to work with. And these builds have become more grand and creative as time has passed. This article will showcase some of the most impressive Satisfactory builds we have come across.
Most Impressive Satisfactory Builds Showcase
The showcase of builds below is in no particular order. Each selection here is based purely on personal opinion and is not meant to be a critically-examined ranked list. This list will showcase massive-scale multi-factory builds, unique single-building designs, and everything in between. Enjoy!
Fluxo has some of the cleanest builds in his playthroughs. He keeps a consistent look and feel to all his builds and has tons of showcase videos on his YouTube channel to check out.
Stin Archi's Eden Project is one of the most impressive builds we have come across in Satisfactory. Instead of building above the landscape to avoid clipping, Stin Archi uses the landscape to give his factory a unique design. Definitely one to check out.
If you want to see Satisfactory on a colossal scale, check out Dan P. He uses many different build styles and utilizes many of the resources in each region. Check out his channel to see videos on each specific build.
What first stood out on SkullyNYC's Desert Campus build was the amazing item waterfalls on his screw factory. But zooming out to the rest of his build reveals tons of different and unique factories and concepts.
If you want to see an excellent HUB design, check out Createin's setup. This HUB design is neatly tucked underneath a waterfall and has countless little design features that really make it stand out and look awesome.
Reddit user Saerali shared his incredible and unique fuel generator planet, built in the form of a tree circuit. The design may look simple at the ground level, but from above or through the save file inspector, you get a glimpse at the intricate design. The design consists of 76 fuel generators, producing over 20k MW of power.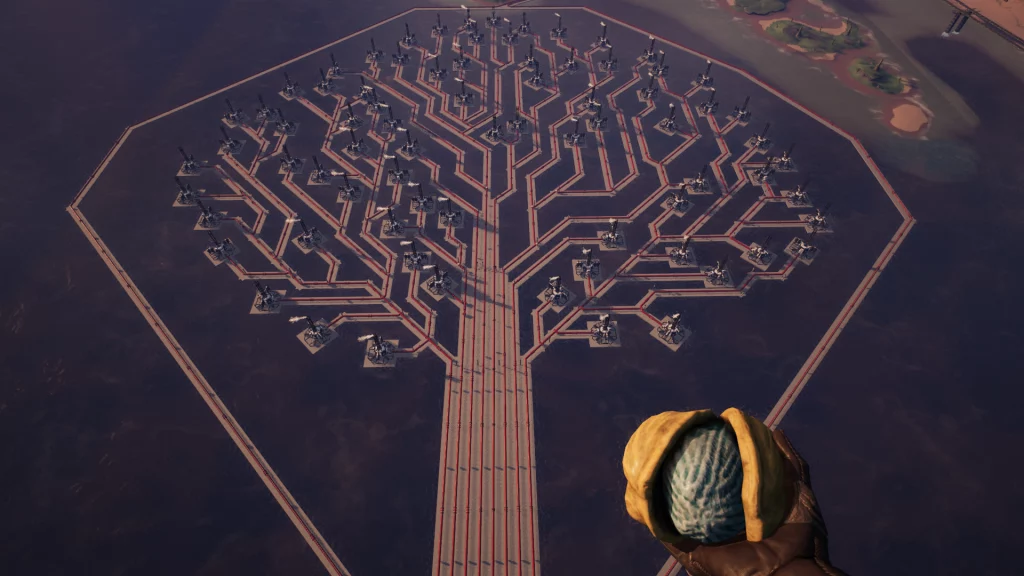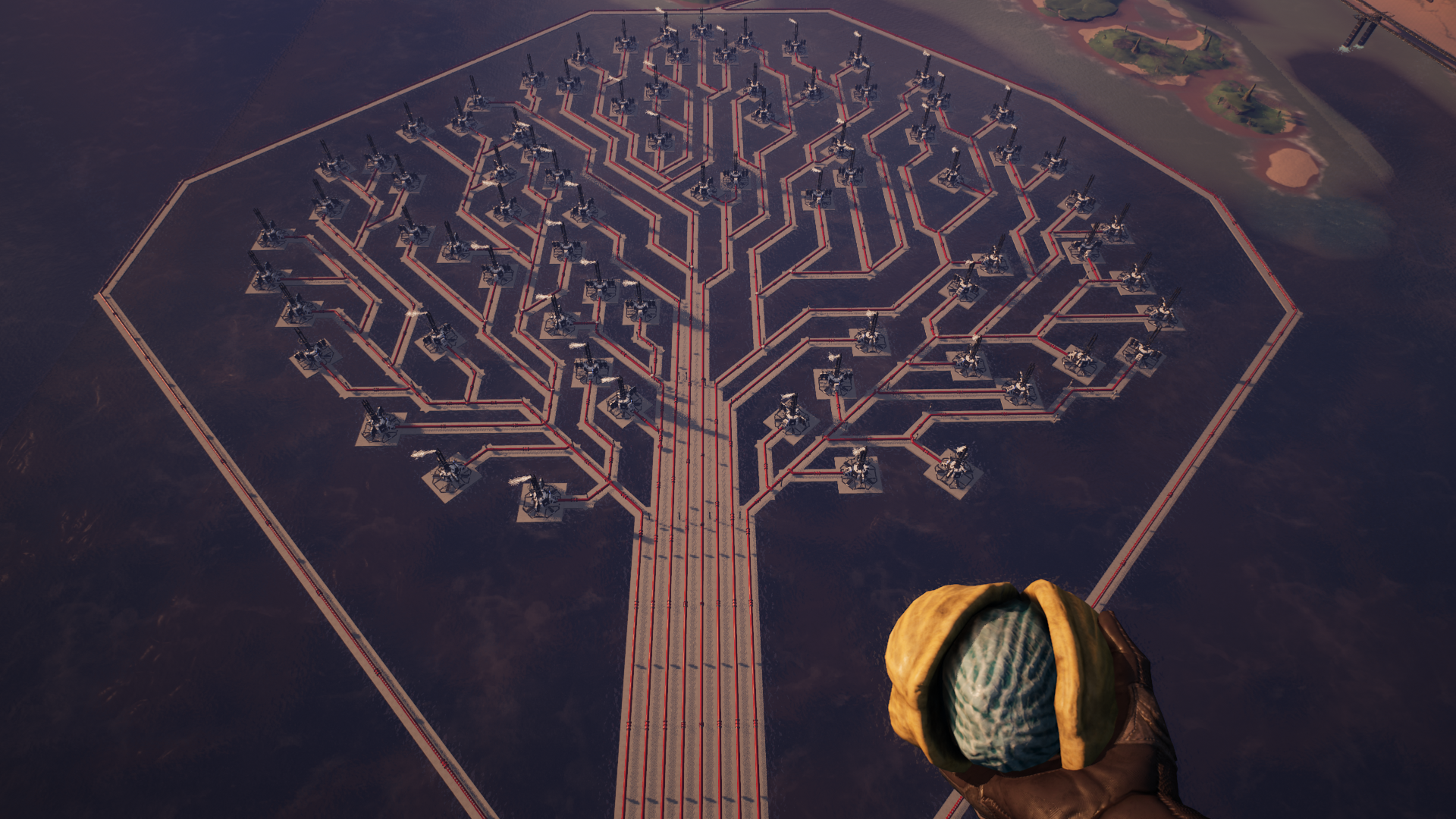 You must appreciate a good megabase, especially when it isn't just a bland cube. Reddit user PBBloor shared his megabase tower, and it's glorious to look at. The great use of pipes, conveyors, paint, and glass on the exterior makes this build stand out.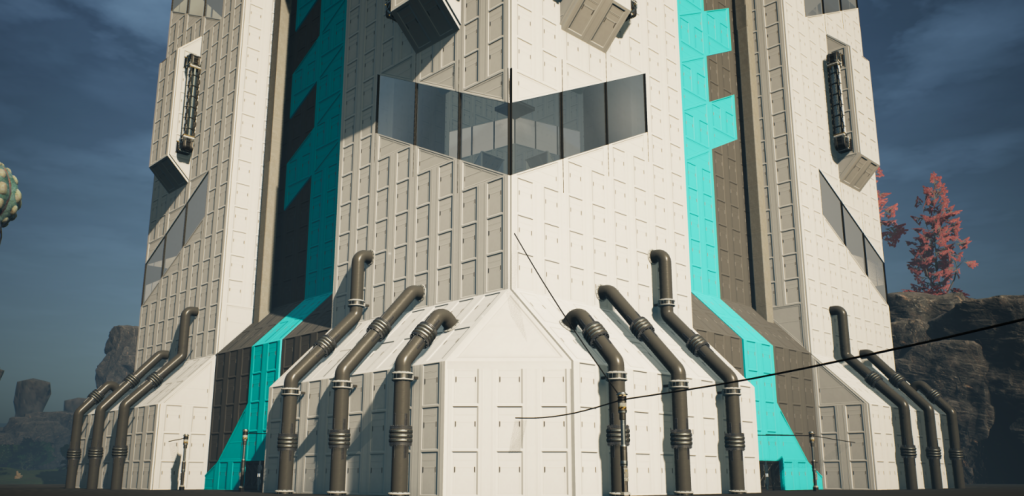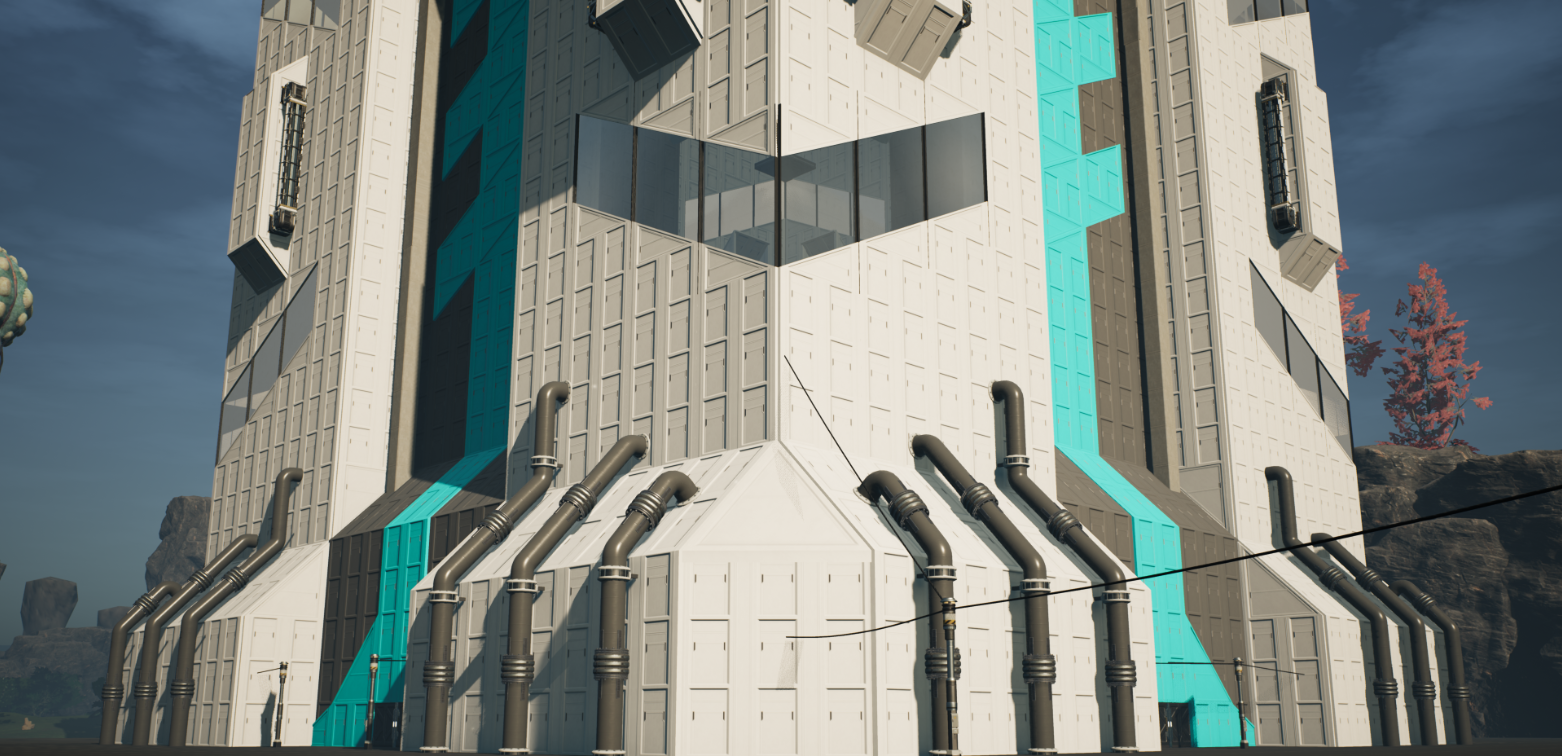 Why build squares when you can build Hexagons? Reddit user TheAirbornePasta shares his exterior factory design built with hexagons of beams, which looks fantastic. The empty space and glass behind the exterior layer are a great touch.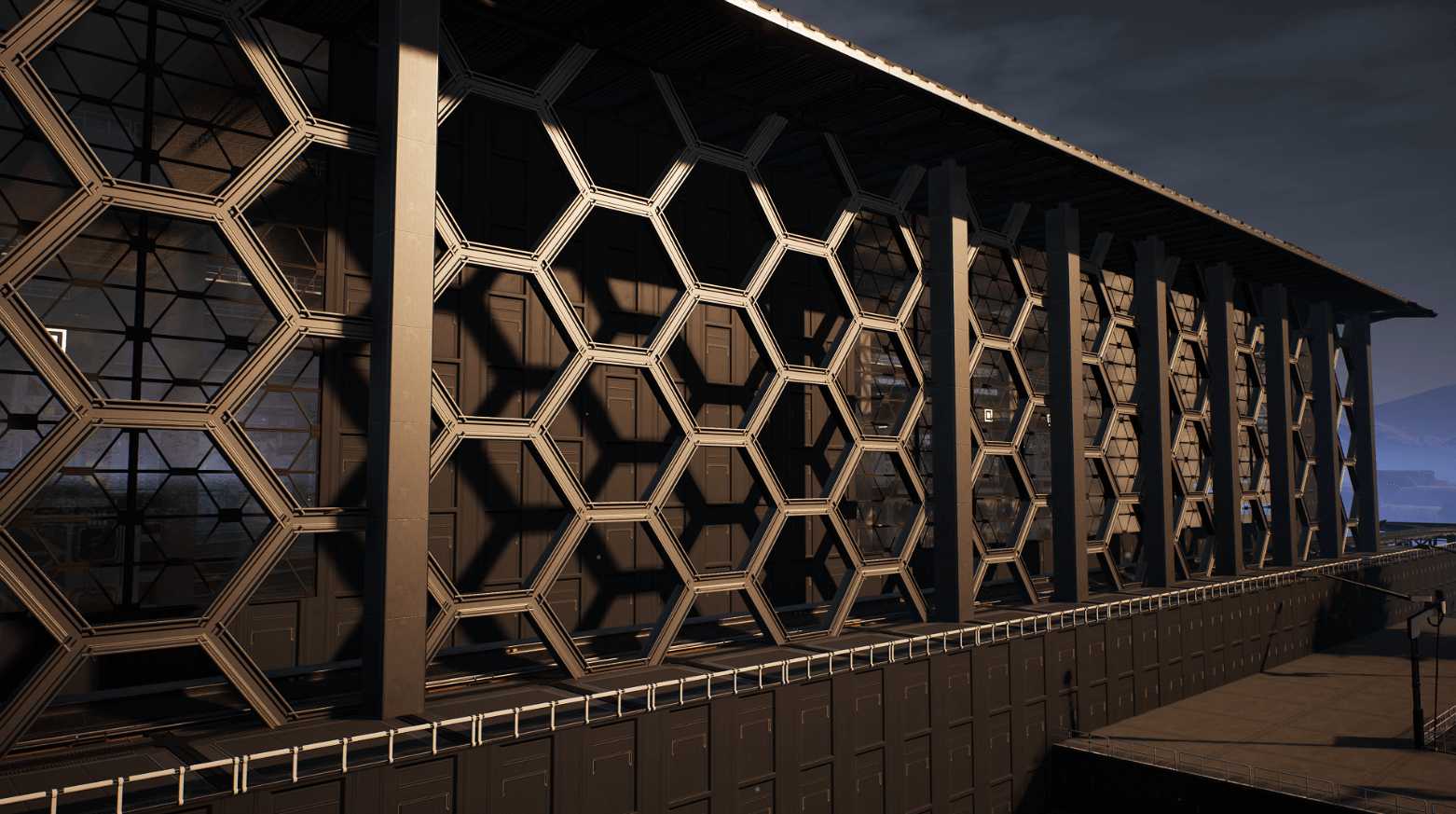 Sometimes you see a build and wonder if the creator is even playing the same game. Here is Reddit user Makvoy's build of Times Square, complete with billboards and stores. It's unlikely that any of the buildings are factories, but it's cool none the less.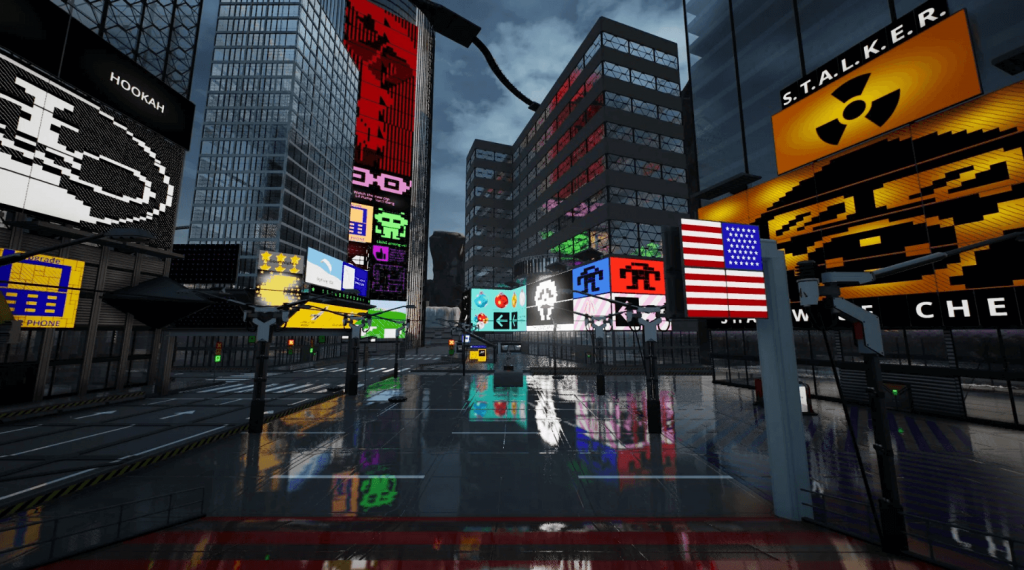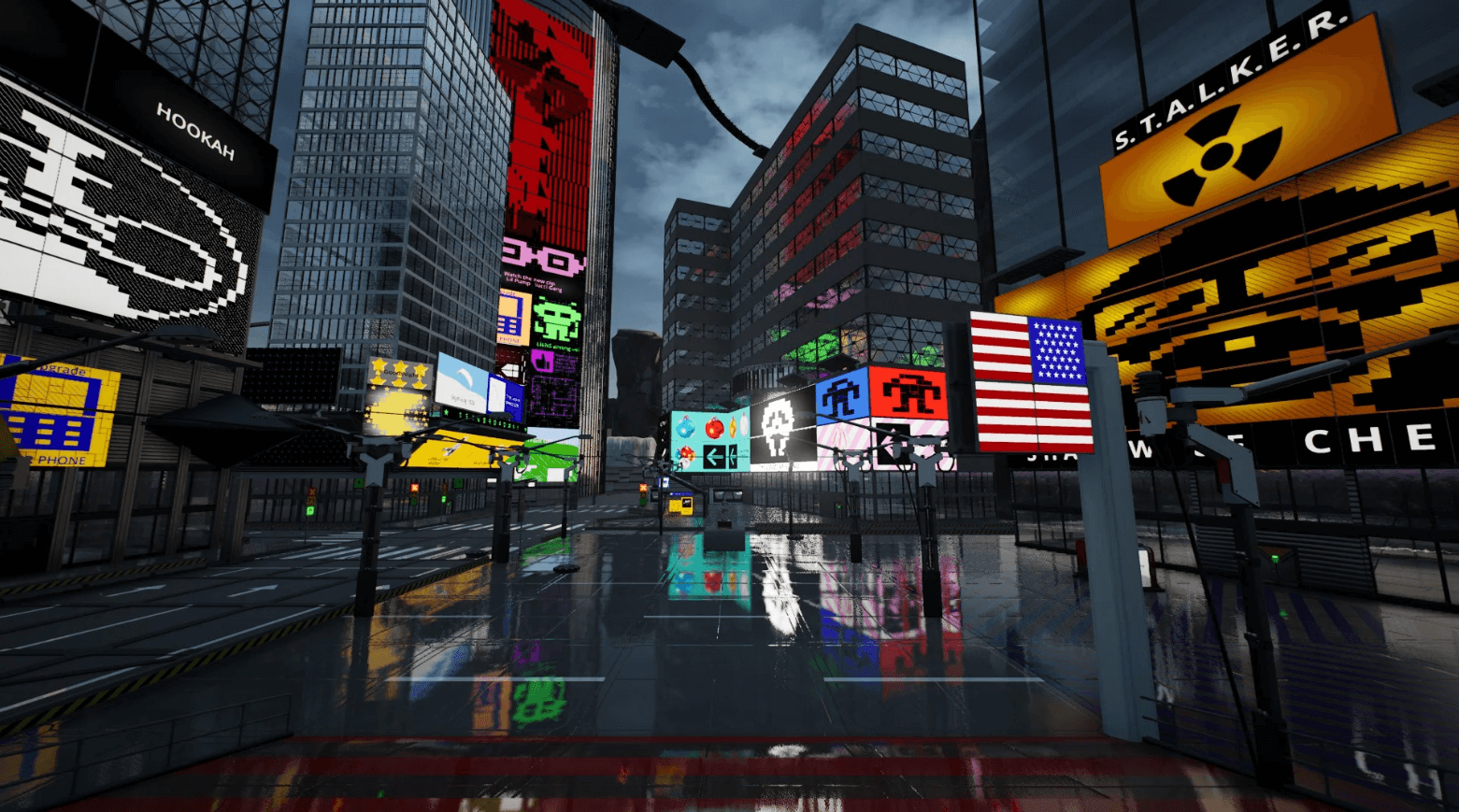 There is no better way to get across the vast uneven terrain in Satisfactory than with a giant, glorious bridge. Reddit user Nate2113 has shared his take on the famous Golden Gate Bridge built in Satisfactory to carry belts and pipes across vast distances in style.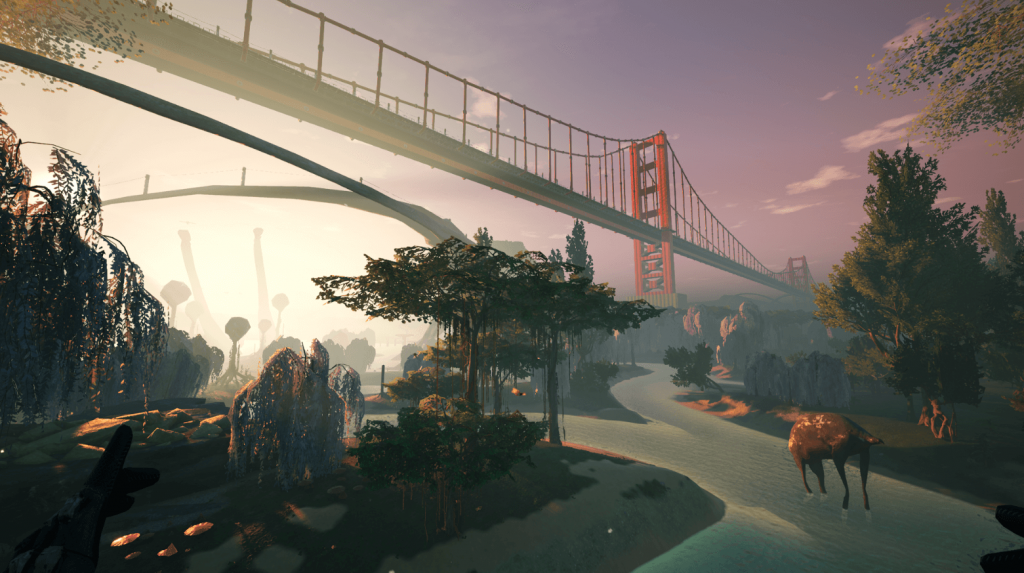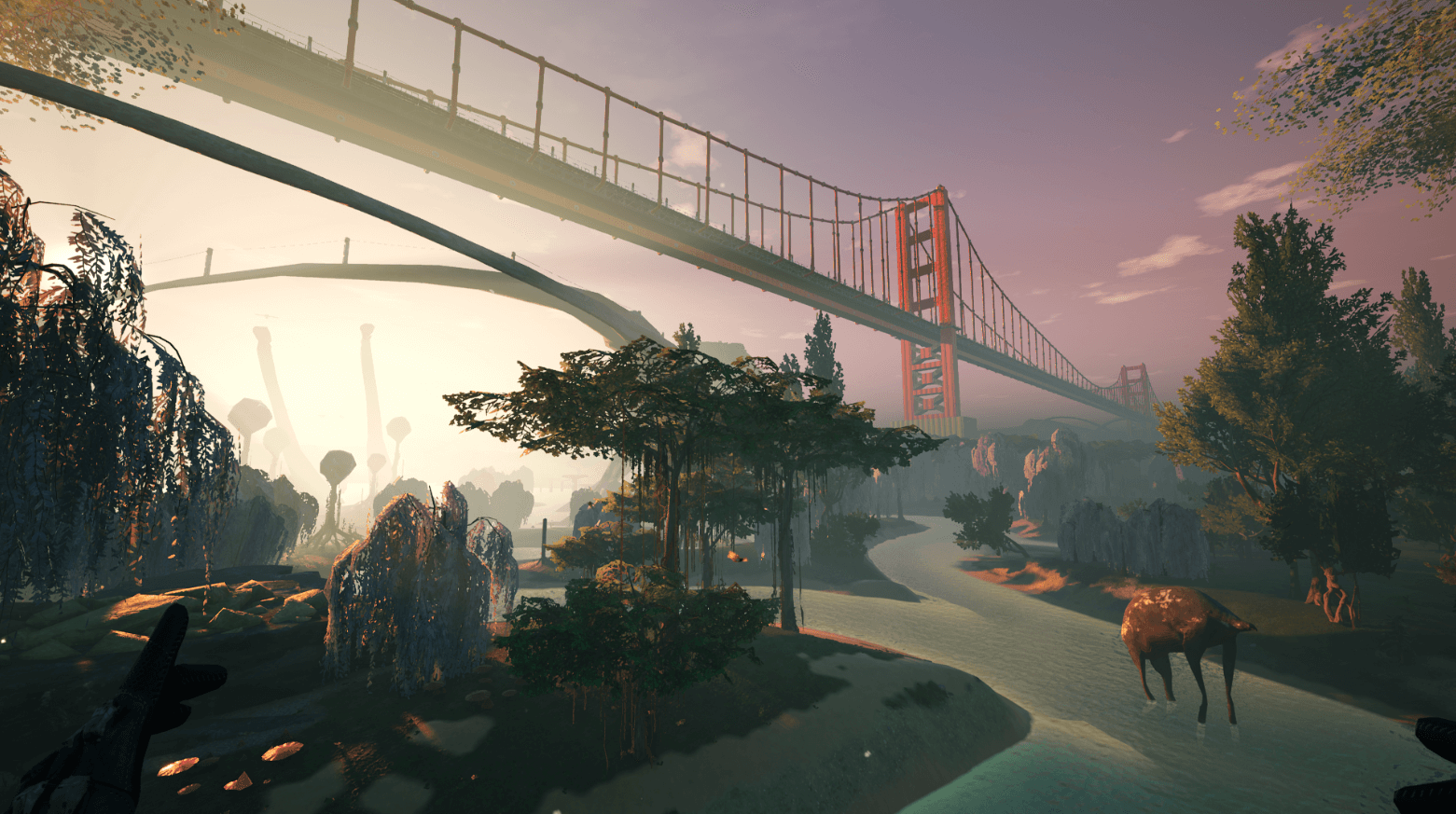 Of course, this list just scratches the surface of the amazing and creative work players have put into Satisfactory.
If you have a build you would like to showcase, please don't hesitate to reach out to us on Twitter, Facebook, or email us at [email protected].