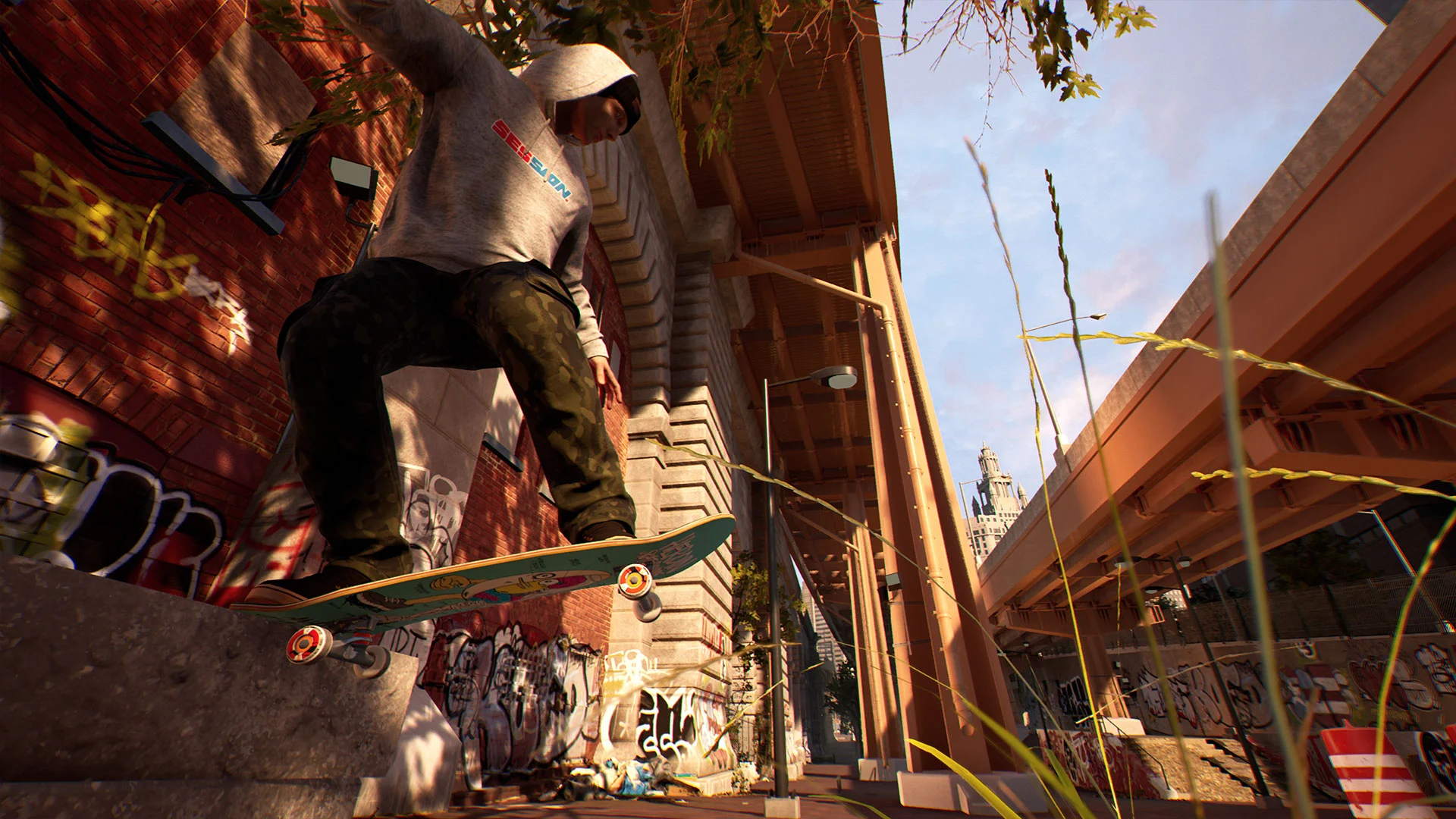 French gaming company Nacon had many exciting announcements at today's Nacon Connect event, including an official release date for Session: Skate Sim. The game initially launched in early access back in 2019, and developer Crea-ture Studios is looking to push the full version of the game live on PC, Xbox, and PlayStation in September 2022.
What is Session: Skate Sim?
Session: Skate Sim is a skateboarding game "made by and for skaters." It's designed to be an ultra-realistic skating experience, where players can customize their skater, board, and items with equipment from the top skating brands.
Session: Skate Sim is currently in early access on Steam and has an overall Very Positive rating from over 7,000 reviewers. A controller is required as the game features dual-stick controls. Each stick controls one of your skater's feet, and you'll need to master these controls to transfer your weight as you would on a real skateboard.
The physics are hyper-realistic and provide an immersive experience that mimics real-life skateboarding. It will likely take most players hours to get used to the controls, but the satisfaction of pulling off your first kickflip will give skaters a familiar feeling.
The game has no scoring system as it's an open-world skateboarding experience. According to the game page on Steam, the game is "Inspired by the golden age of street skating–the 1990s." It's just you, your board, and the streets around you. Skate through iconic locations like FDR Park in Philly, the Brooklyn banks and Black Hubbas of NYC, and many other hot spots.
For those familiar with skateboarding culture, you already know that filming your lines with a fisheye lens is part of the experience. In Session: Skate Sim, players can film with a 1990s filter and fisheye lens and use the editor to create clips and share them with others. Change the field of view, filters, and time of day to create epic clips.
Lastly, the game puts a lot of focus on customization options. The system in place allows players to customize their skater and skateboard. Customize your board with over 250 parts, including wheels, trucks, boards, and grip tape. Complete challenges to earn money and spend it in skate shops for hardware and apparel from top skate brands like Fallen, Zero, Grindking, and many more.
Session: Skate Sim is set to release on PC, Xbox, and PlayStation on September 22. Learn more about the game at the Crea-ture Studios website.