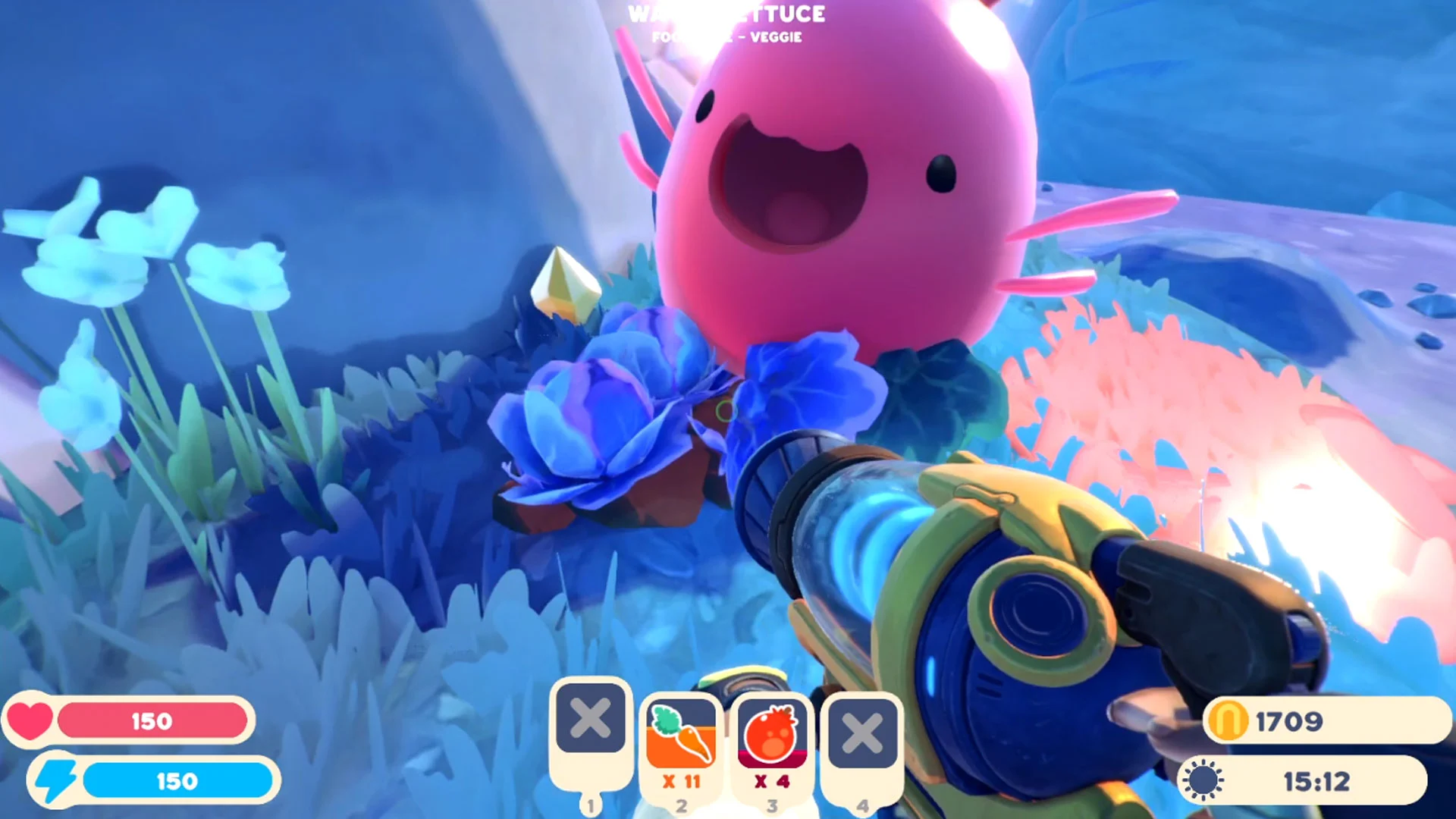 There are a lot of crops to collect in Slime Rancher 2, and some of them are better at keeping your slimes fed than others. If you're in need of a good veggie in the early game, Water Lettuce is your best bet. Here's where to find Water Lettuce in Slime Rancher 2.
Where to Find Water Lettuce in Slime Rancher 2
Water Lettuce can be found in the southern part of the Rainbow Fields, next to the Cotton Slimes.
Refer to the map below for the exact location:
Look for the small, purple plants near the Cotton Slimes, and use your vacpack to suck it up. You may find Water Lettuce in other areas around Rainbow Island, but the above location is a confirmed spot for the veggie.
Water Lettuce is a veggie, so you can keep it to any of your slime or largo that eat veggies. We recommend planting these in a garden at one of your plots. You can grow 40 Water Lettuce per harvest, an increase over the 20 Carrots per harvest. Refer to our guide on how to change crops in your garden in Slime Rancher 2 in case you need to learn how to do that.
Other veggies you can obtain in Slime Rancher 2 include Carrots, Heart Beets, Oca Oca, Odd Onions, Silver Parsnip, and Gilded Ginger. On the first few islands, the only things you can really obtain veggie-wise are Carrots and Water Lettuce, though. Water Lettuce is easy to miss, so hopefully, this guide helps you out!
That's everything you need to know about where to find Water Lettuce in Slime Rancher 2.
For more guides and walkthroughs, visit our website's Slime Rancher 2 Section for more information.