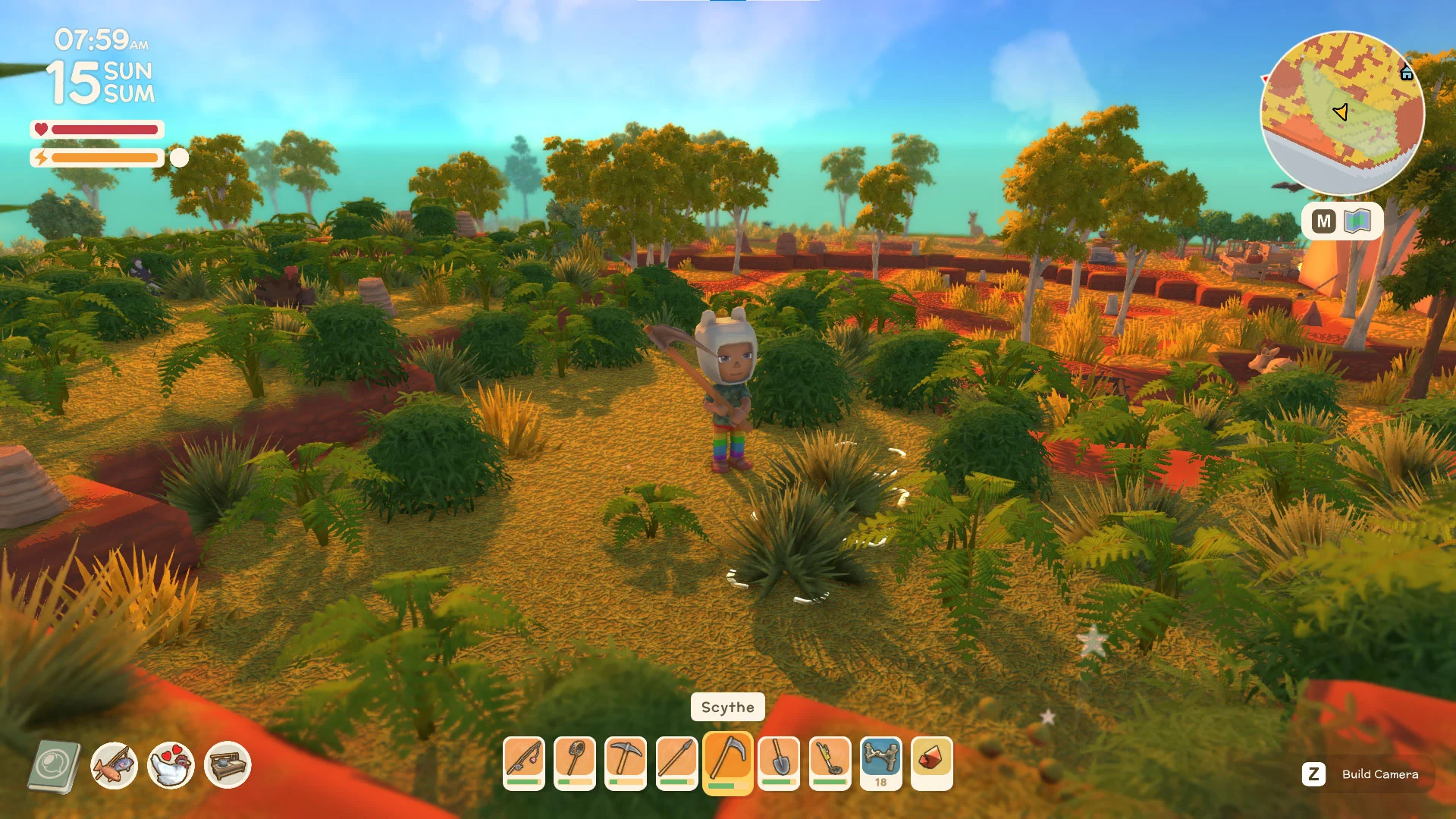 Are you ready to start an animal farm in Dinkum? Before you do, you'll need to research your Handling Licence so that you can raise animals. You'll also need a Crude Fence to ensure your animals don't run away. However, one of the main components of a Crude Fence is Spinifex Resin, which doesn't occur naturally in the world of Dinkum. Keep reading to discover how to get Spinifex Resin in Dinkum.
It's not always apparent what shrub or bush is, so don't feel alone if you're lost. Keep reading, and you'll realize how easy it is.
How to Get Spinifex Resin in Dinkum
Here's how to get Spinifex Resin in Dinkum:
Press M to bring up your minimap.
Find a light green area (jungle) on your map and travel to it.
Look for small spikey bushes in the jungle area.
Use an axe or scythe to cut the bushes.
Press E to pick up the Spinifex Tufts.
Put the Spinifex Tufts in your toolbar and walk up to a fire.
Left click to put the Spinifex Tufts in the fire.
Wait 1 second for the fire to spit out Spinifex Resin.
And there you have it, you now know how to get Spinifex Resin in Dinkum! Spinifex Resin cooks quickly in the campfire so you can make a stack of them in no time. Just stand in front of the fire and keep clicking the left button until you run out of Spinifex Tufts. Now, you'll be able to use the resin to keep pieces of wood together for items like a Crude Fence and others.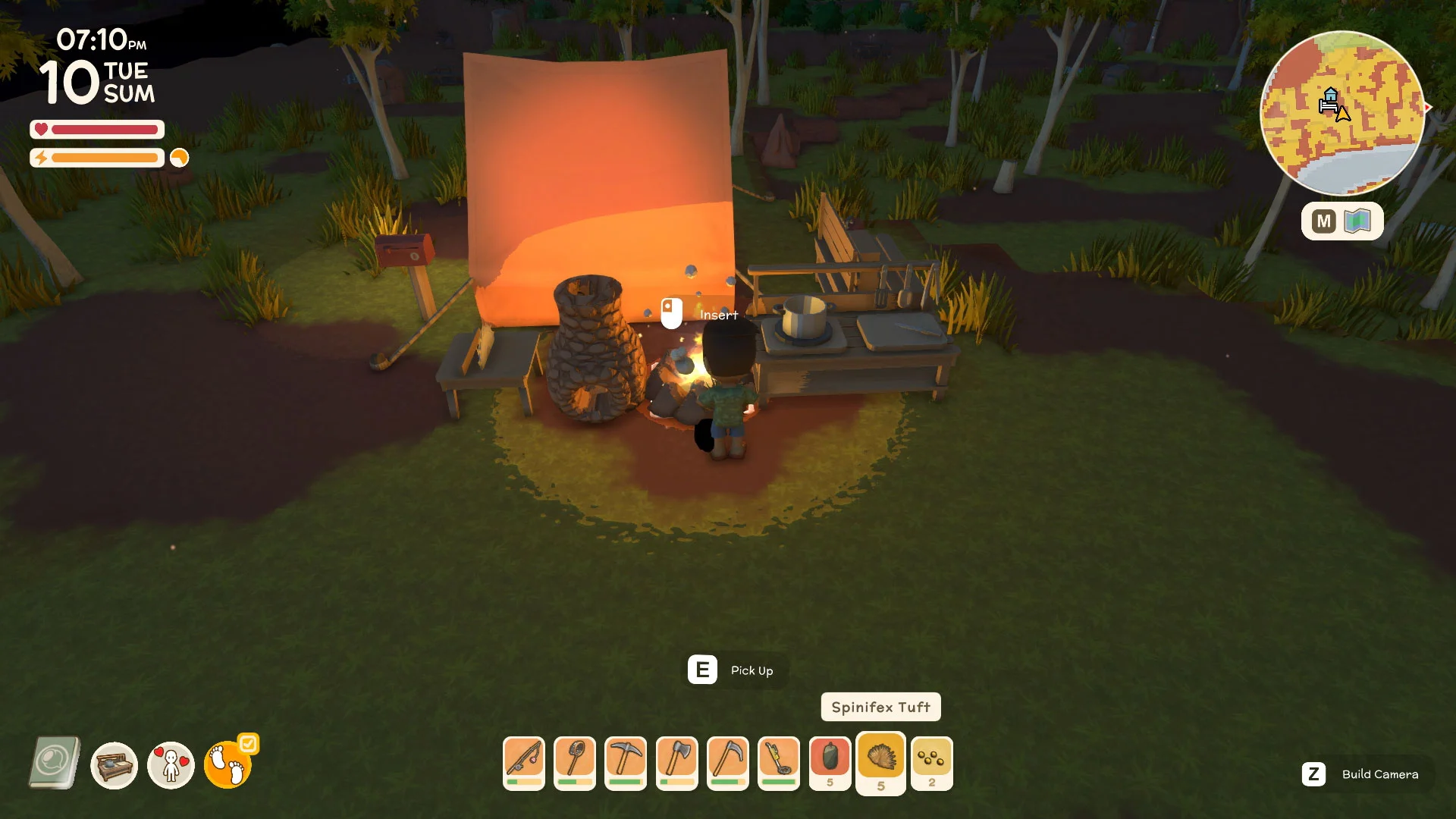 Spinifex Tufts can be mainly found inside the jungle area, so you'll have a hard time finding it elsewhere. You can use an axe or scythe to cut down the bushes, but the scythe is more efficient because you can cut down 3 bushes at once.
Now you know how to get Spinifex Resin in Dinkum!
For more guides on Dinkum, check out our Dinkum Section.