Super Golf is a Roblox experience created by Nosniy Games, and the most popular golf game on the platform. In this game, players can play against other players on a variety of mini-golf courses. Unlock rewards, customize your balls, and compete to be the best. You can use our list of Roblox Super Golf codes below to get some extra in-game freebies for your character.
September 11 2023: We added 1 new Super Golf code.
Roblox Super Golf Codes
These are all the working codes for Super Golf:
SG3YEARS: Reward
CANNEDYIN: Chest Chest
200k_likes_omg: Hat Chest
2UPDATES1MONTH: Chest Chest
SUPERLATESORRY: Pride Flag
NEWGAMEMODESYAY: Chest Chest
NOUPDATESORRY1: Pixel Chest
NOUPDATESORRY2: Quest Chest
NOUPDATESORRY3: Emerald Chest
200k_likes_omg: Hat Chest
SPRING2023: Fabergé Egg
PLSNUKE: Cheer Chest
NEWCHESTS!!! : Skin Chest
TRADING: Hat Chest
TENPOLE : Hat Chest
RBB3: Skin Chest
denis: Sir Meow Hat
FLAMINGO: Cleetus Skin
KADEN: Cat's Eye Skin
Expired codes:
FACILITY
DIMENSIONMAP
HAPPYHOLIDAYS!
HAPPYBIRTHDAY1
GAMEMODES
GROVE
HAPPYBIRTHDAY2
2NDBDAYCAKE
2NDBDAYCANDLE
150k_likes!
FIXRANDOMSPAWNS
BIGTHINGSCOMING
bloxy
KADEN
REWRITE
SPOOKYTIME
SPRINGSEASON2022
SUMMER2022
THX_FOR_100M
WELCOMEBACK
How to Redeem Super Golf Codes
Here's how to redeem codes for rewards in Super Golf:
Launch Super Golf on Roblox
Click the Shop button at the bottom of the screen
Click the Codes button on the menu at the bottom of the screen
Enter a working code in the code box
Press the green checkmark to claim the rewards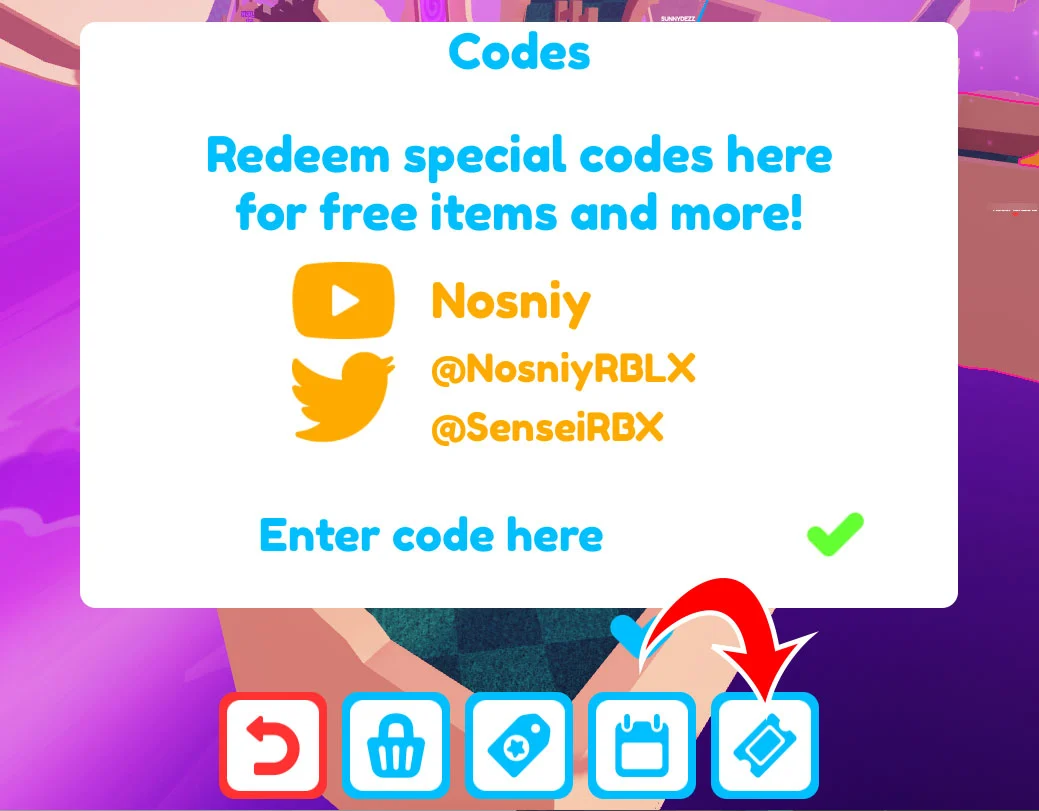 You can only use each code one time. The codes may also be case-sensitive, so we recommend copying and pasting them directly from the list above. Also, codes expire, and new ones are released often, so bookmark this page and check back soon for more freebies.
Check out our Roblox section for more content, or visit our Roblox game codes page to get more freebies for your favorite experiences on the platform.