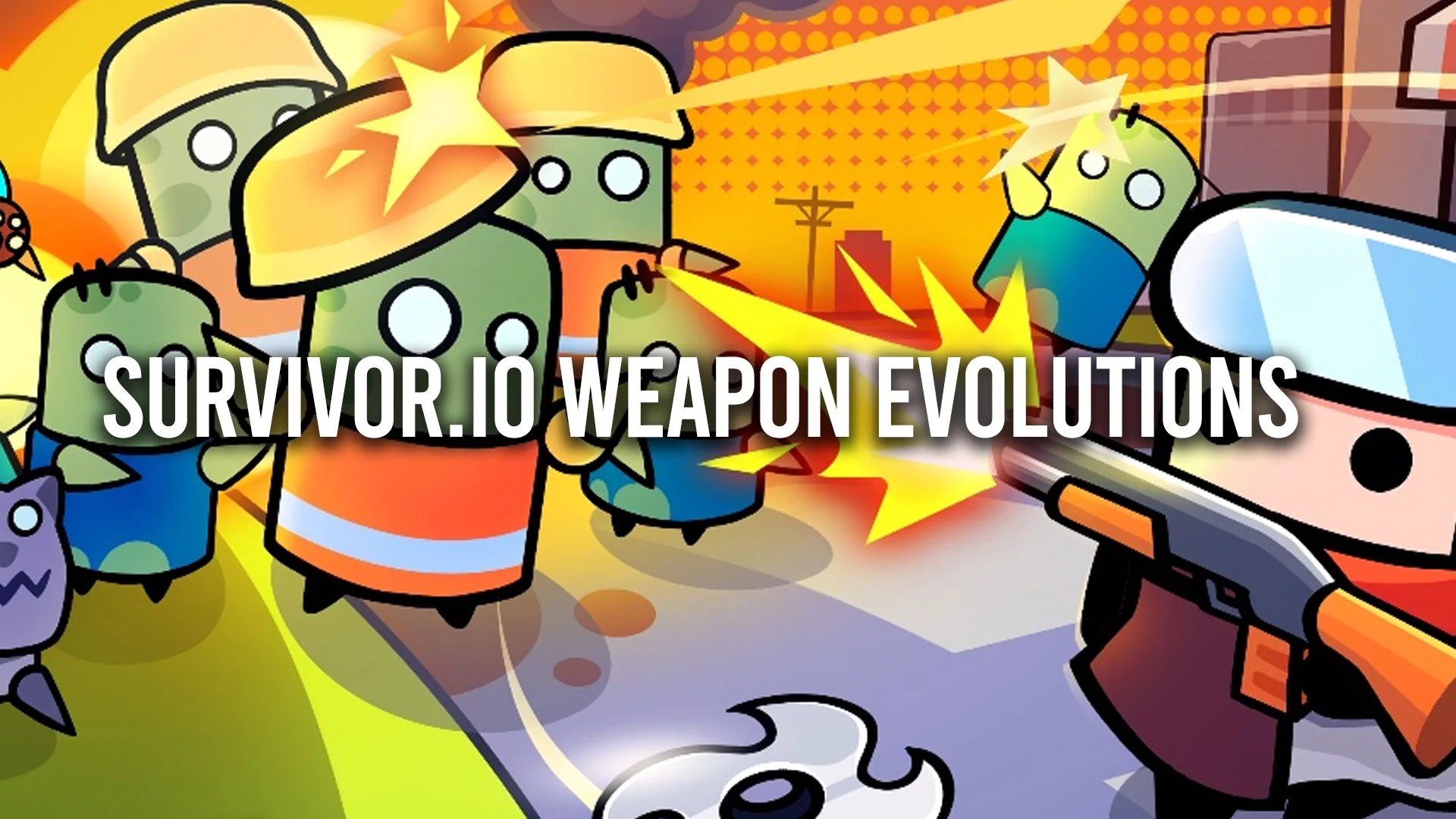 Survivor.io is a mobile survival action game where players must fend off countless waves of zombies and powerful bosses. Along the way, players unlock various weapons and skills, which can then be upgraded into better-evolved weapons. Below is a complete list of all the Survivor.io evolution skills.
There are several weapons in the game, and all weapons have different evolutions (EVOs for short). Weapon evolutions unlock when you meet specific conditions. For one, the weapon must hit 5-star, and two, you'll need the corresponding support skill. Of course, you can't have all of them, so you'll need to decide which ones to upgrade.
Check out our Survivor.io codes page for some in-game freebies. Also, visit our Survivor.io tier list to see which weapons are the best in the game!
Survivor.io Evolution Skills
Here is the complete list of Survivor.io evolution skills:
Caltrops: Durian + HE Fuel
Death Ray: Laser Launcher + Energy Cube
Defender: Guardian + Exo-Bracer
Demon Blade: Katana + Roni Oyoroi
Destroyer: Drone Type A + Drone Type B
Dumbbell: Brick + Fitness Guide
Eternal Light: Lightchaser + Roni Oyoroi
Fuel Barrel: Molotov Cocktail + Oil Bonds
Gatling Gun: Shotgun + Hi-Powered Bullet
Lucile: Bat + Fitness Guide
Magnetic Dart: Boomerang + Hi-Power Magnet
Pressure Forcefield: Forcefield + Energy Drink
Quantum Ball: Football + Sneakers
Reaper: Revolver + Hi-Powered Bullet
Sharkmaw Gun: RPG + HE Fuel
Spirit Shuriken: Kunai + Koga Ninja Scroll
Thunderbolt Power Cell: Lightning Emitter + Energy Cube
Gloom Nova: Void Power + Exo Bracer
Whistling Arrow: Drill Shot + Ammo Thruster
How to Get the Evolution Skills in Survivor.io
To get the evolution skills in Survivor.io, you'll need to max out the weapon and have the appropriate support skill equipped. For example, a five-star boomerang will evolve into a Magnetic Dart when you get a Hi-Power Magnet.
Each time you level, you can look for the text below the supporting skill that says "Evo:" to see which weapon it evolves. It's always a good idea to only pick up support skills that go with your currently equipped weapons.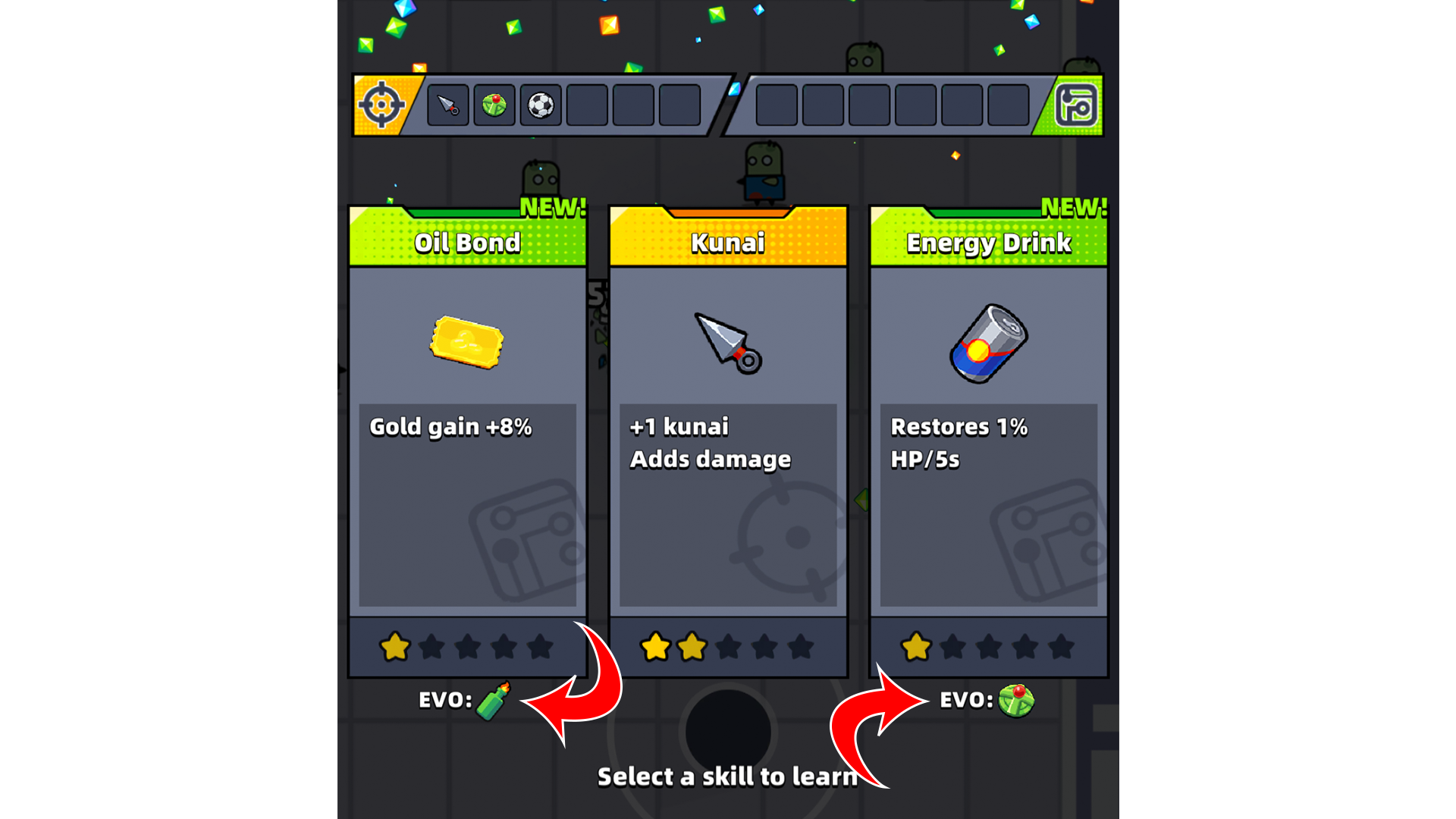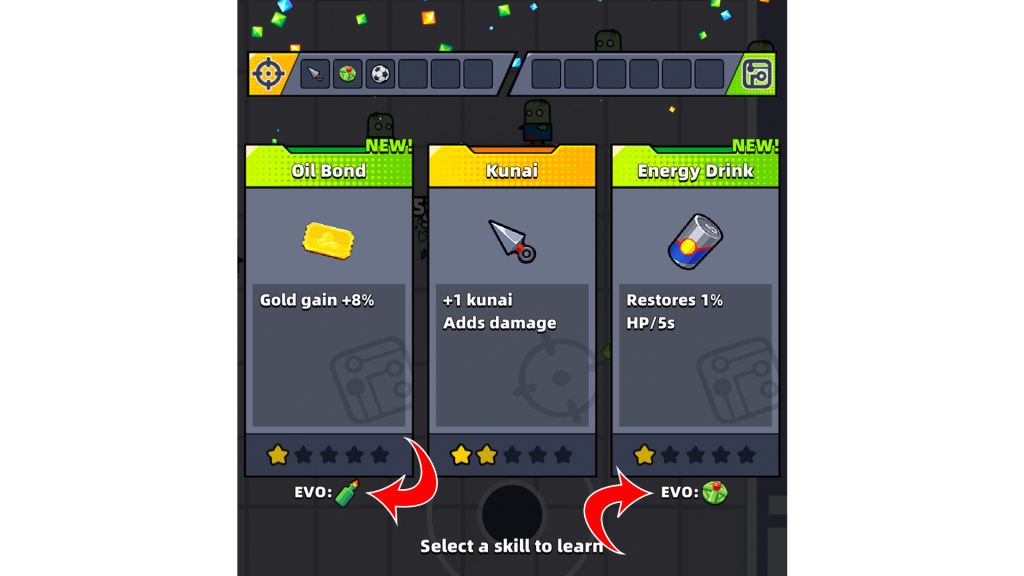 There you have it, that's the complete Survivor.io EVO skills list. Now you'll know how to evolve the weapons into some powerful upgrades.
Survivor!.io is available on the App Store and Google Play.