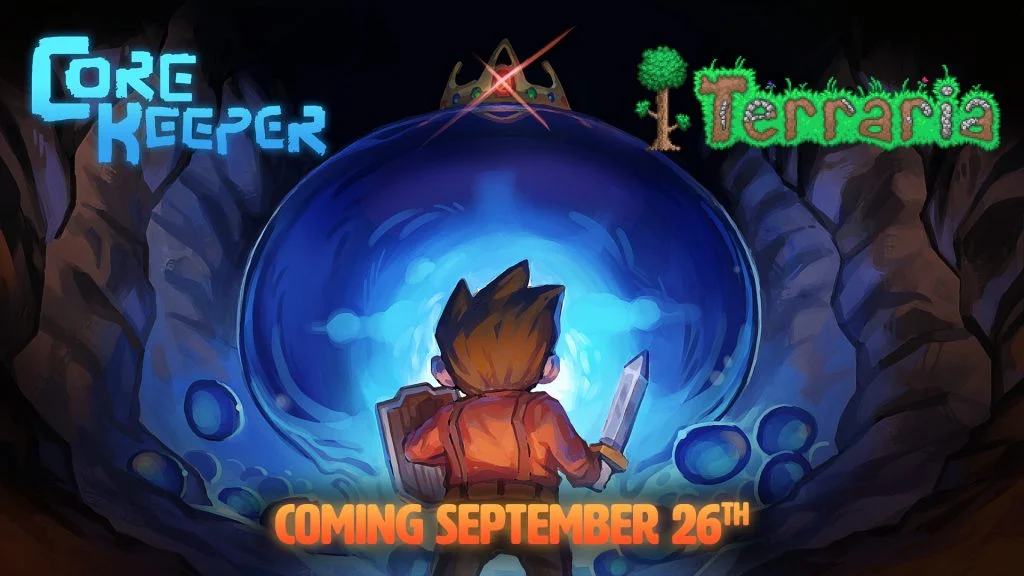 Two of the biggest sandbox adventure games on Steam are getting a crossover. The Core Keeper and Terraria crossover launch on September 26, introducing a new boss and pet to the two games.
Core Keeper players will be able to summon a familiar heavy-damage dealer from Terraria, King Slime. Like Omoroth, players need to summon King Slime when they want to battle him. The developers have not divulged how exactly to summon this creature, so we'll have to wait and see.
Defeating King Slime will allow players to get their hands on some mysterious loot that will make your fellow explorers green with envy.
Terraria players will be able to make friends with Cavelings. Cavelings are a common enemy players encounter throughout the Stone caverns. However, the Caveling Pet is a friendly Caveling Farmer that follows you around and offers a little moral support.
Players can summon the Caveling in Terraria using a special item that also comes from Core Keeper. Again, Re-Logic has not disclosed the name of the item, so it's up to the players to figure it out.
Unlike some other timed special events in the past, the Terraria and Core Keeper crossover is permanent. Players can summon the King Slime and the friendly little Caveling whenever they please.
The event drops just before the Terraria Labor of Love update arrives on September 28. Terraria patch 1.4.4 includes several new items, multiple new pets, and a long list of changes that players will want to check out.
The Core Keeper x Terraria crossover launches on September 26 for both games.
Terraria and Core Keeper are available on Steam. Core Keeper is currently in Early Access.