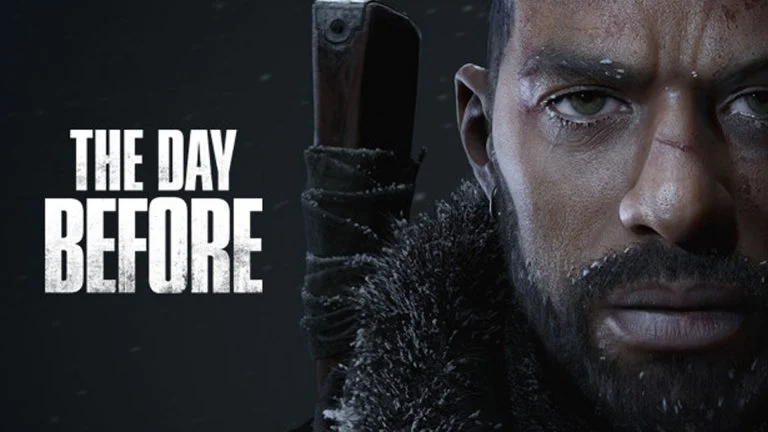 The Day Before trademark was scooped up by a resident of South Korea nearly a year before Fntastic, the game's developers, applied for the name.
In the world of gaming, it seems like it's getting more cutthroat by the year. The Day Before, a highly-anticipated zombie survival game developed by Fntastic and published by Mytoa had a scheduled release date of March 1, 2023, but has just been pulled from the Steam Store due to a trademark dispute — one seemingly meant to disrupt the launch of the game.
Did the Trademark Dispute Really Occur?
The Fntastic Twitter account recently put out a statement about the dispute: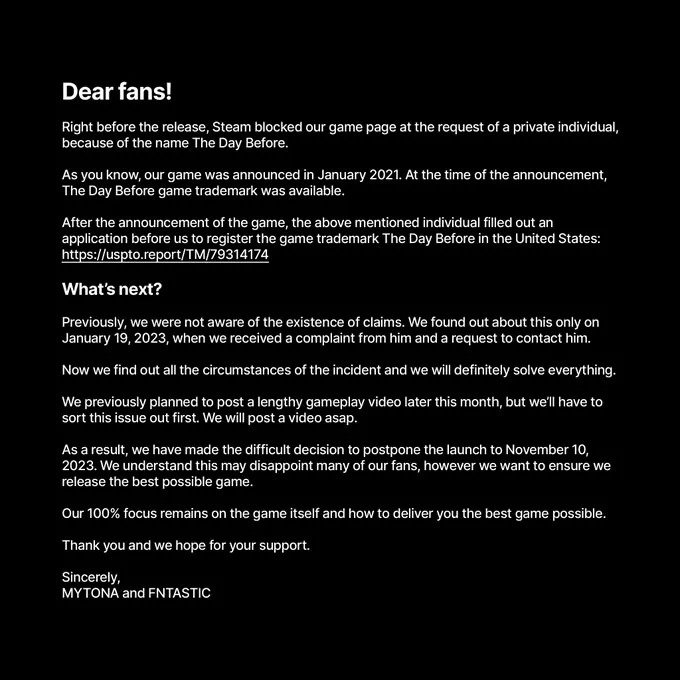 We did a little digging ourselves, and according to the official United States Patent and Trademark Office, yes — in fact, there are a few trademark applications for The Day Before.
We were able to find the one that developers, Fntastic claims as the reason behind the game being pulled from Steam. According to the US trademark database, the patent was originally applied for on May 21, 2021 — a date that comes nearly five months since the game was originally announced in January 2021. This non-Fntastic-affiliated South Korean resident then had their patent approved on November 1, 2022.
The trademark covers a wide array of different media formats, essentially covering every type of media good, from newsletters to journals to, most importantly, "Downloadable computer game software." Strangely, the trademark also lists "online game" three times in the filing.
The Day Before trademark controversy is strange and gives skeptical onlookers even more reason to doubt that the game was ever going to come out. However — according to our research, it may actually be a legitimate issue rather than intentional obfuscation, as many in the gaming community have claimed.
This all being said — the status of the trademark claim may turn out to be invalid after all. Fntastic also filed their trademark, opposing the one filed back in 2021. If the original filer has no intention of actually creating anything out of The Day Before trademark — it will be hard to claim that they should maintain ownership over it.
Funnily enough, there's already a published book titled The Day Before, and the trademark was once owned by someone for a "fashion TV program," but the latter mark expired back in 2016.
Only time will tell whether the game will launch with The Day Before name, or if the game will even launch at all at this point. We've reached out to Fntastic for comment but have yet to receive a response.
For more gaming news, see our News Section.