The highly-anticipated The Legend of Zelda: Tears of the Kingdom has new crafting mechanics that players can use to create powerful weapons and vehicles.
The Legend of Zelda: Tears of the Kingdom recently launched a 13-minute gameplay demonstration with series producer Eiji Aonuma. In the gameplay, eager Zelda fans were able to see a bit more behind the crafting mechanics in the upcoming game.
New mechanics called Fuse and UltraHand will be available to players when the game launches on May 12, 2023, on the Nintendo Switch. Players can gather crafting materials strewn across the game world and combine them together to create unique items.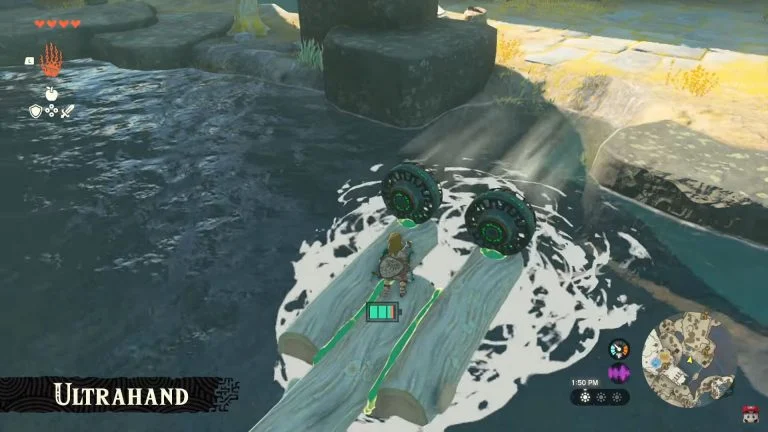 For instance, in the gameplay video, Aonuma fused together a stick and rock, creating a more powerful melee weapon. In addition to modifying and improving weapons with Fuse, players can also create unique vehicles using UltraHand. Some of the possibilities include rafts, cars, and flying machines. Each of these vehicles is modular, meaning you'll need to find the proper parts to assemble them.
Watch the full gameplay demonstration with Mr. Aonuma below.
For more breaking news on the most highly-anticipated games, visit our News Section.