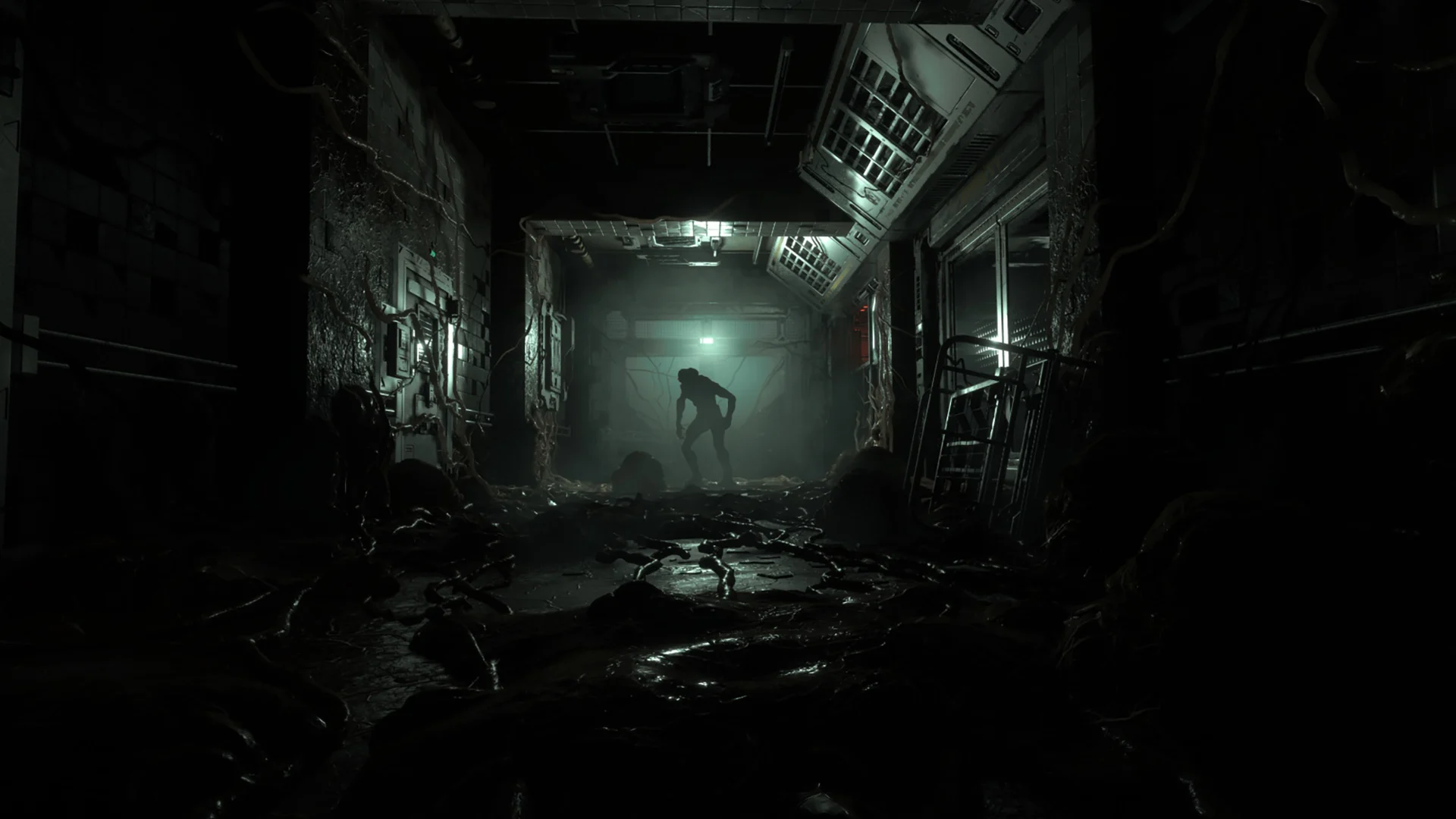 Set in 2320 on Jupiter's moon, Callisto Protocol is a 3rd person single-player, narrative-driven horror game set in space. Developed by Striking Distance Studios and published by Krafton (the same studio that distributes PUBG), it's an atmospheric, immersive experience built for PC and next-gen consoles. Here's all we know about Callisto Protocol.
Everything We Know About The Callisto Protocol
What is The Callisto Protocol Release Date?
The developers at Striking Distance Studios are still deep in development, but Callisto Protocol is slated to come out on December 2, 2022, right in time for the holiday season.
What is The Callisto Protocol?
Callisto Protocol is an atmospheric horror game set in space. A 3rd person shooter with dark lighting, amazing graphics, and cinematography–think Deadspace meets Event Horizon and Resident Evil. In fact, Director Glen Schofield co-created the Deadspace series, which is why you might be catching those vibes.
See the trailer for the game below:
What Can We Expect From The Callisto Protocol?
From the looks of early gameplay footage, we can expect an exhilarating, terrifying, and gory ride as we try to escape the maximum security Black Iron Prison, infested with grotesque zombie-like creatures.
We can ascertain a lot from early gameplay footage. For one, there will be full limb detachment and various horrific ways you can kill and be killed. According to the game's Director, Glen Schofield:
"We spent a few years on what we called the gore system. Engineers, rendering engineers, couple of artists, they spent time ripping each and every enemy apart… and there were times where we were like, nah, tear another hole in him."

Via Youtube @IGN
Schofield goes on to say that they added a mocap studio in their office so that they could dedicate more time to creating realistic movement in the game.
See some early gameplay footage below:
In addition to the fantastic visuals, there will also be a solid narrative storyline. Since this is a single-player game, it must remain engaging to keep gamers' attention in a sea of other holiday releases.
Luckily, Schofield says that there will be what he calls "beta paths" or side missions and that the development team spent a lot of time developing them. We love the concept of storyline variety, and the fact that Schofield is so adamant about stating that this is "not another Deadspace" has piqued our interest even more.
What Platforms is The Callisto Protocol on?
The Callisto Protocol will be available to PC, PS4, PS5, XBOX One, and the XBOX Series X|S. You can pre-order it on any platform on The Callisto Protocol Official Site to get exclusive skins when the game launches.
Stay up-to-date on all news about the newest game releases in our News Section.