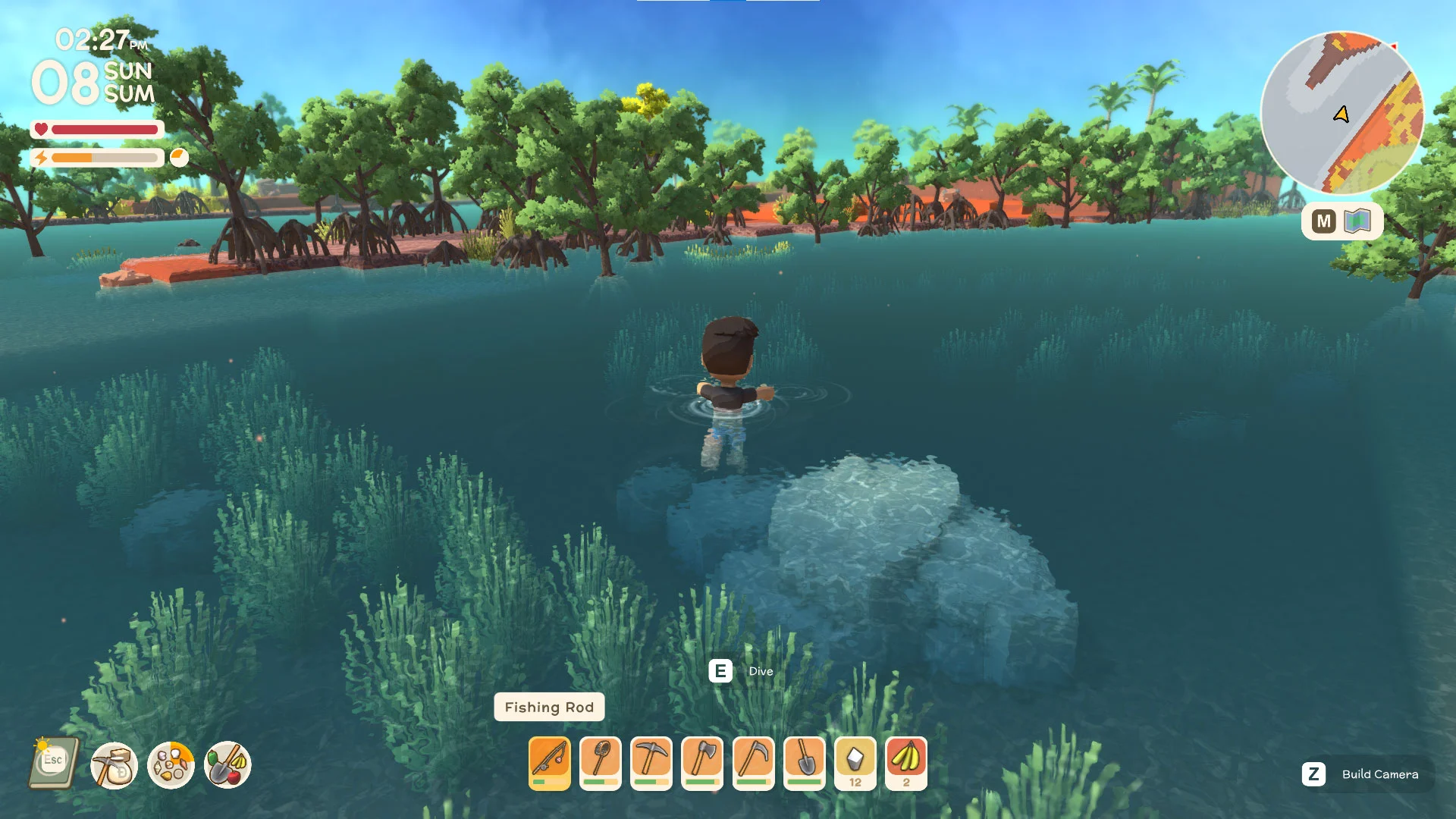 If you've started playing the addicting social-simulation game, Dinkum, you already know it's all about collecting different resources to build up a thriving town. What you might not know, however, is where to find an essential component of many items–Mangrove Sticks. Luckily, it's easy to find and harvest Mangrove Sticks as long as you know what you're looking for. Here's where to find Mangrove Sticks in Dinkum and how to harvest them.
The elusive item might have you stumped if you don't live in Australia or elsewhere where Mangroves are native. Luckily, we have the most common locations and can show you how to collect them.
Where to Find Mangrove Stick in Dinkum
For those that don't know, Mangroves are trees and shrubs that often grow in or around water in rivers and streams. They have brown, twisted roots and bright green leaves. Mangrove Stick is an item that drops after you cut down Mangrove shrubs. In Dinkum, you can find Mangrove Stick in the dark brown areas of your minimap, next to rivers and tributaries.
See the map below for two examples of verified Mangrove Stick locations in Dinkum:
How to Harvest Mangrove Stick in Dinkum
Once you locate the Mangrove shrubs, it's easy to harvest the sticks.
Here's how you harvest Mangrove Stick in Dinkum:
Visit Fletch and get your Logging Licence for 250 Permit Points.
Purchase a Basic Axe from John for 1000 Dinks.
Pull up your minimap to locate the Dark Brown areas near a river.
Find and locate the Mangrove shrubs.
Equip your Basic Axe in your toolbar and pull it out.
Tap left click to cut down a Mangrove shrub.
Press E to pick up the sticks once you cut down the shrub.
And there you have it! It's really as easy as that. To get Mangrove Sticks in Dinkum, you need to get your Logging Licence and Axe, locate a Mangrove shrubs, then cut them down to collect the sticks.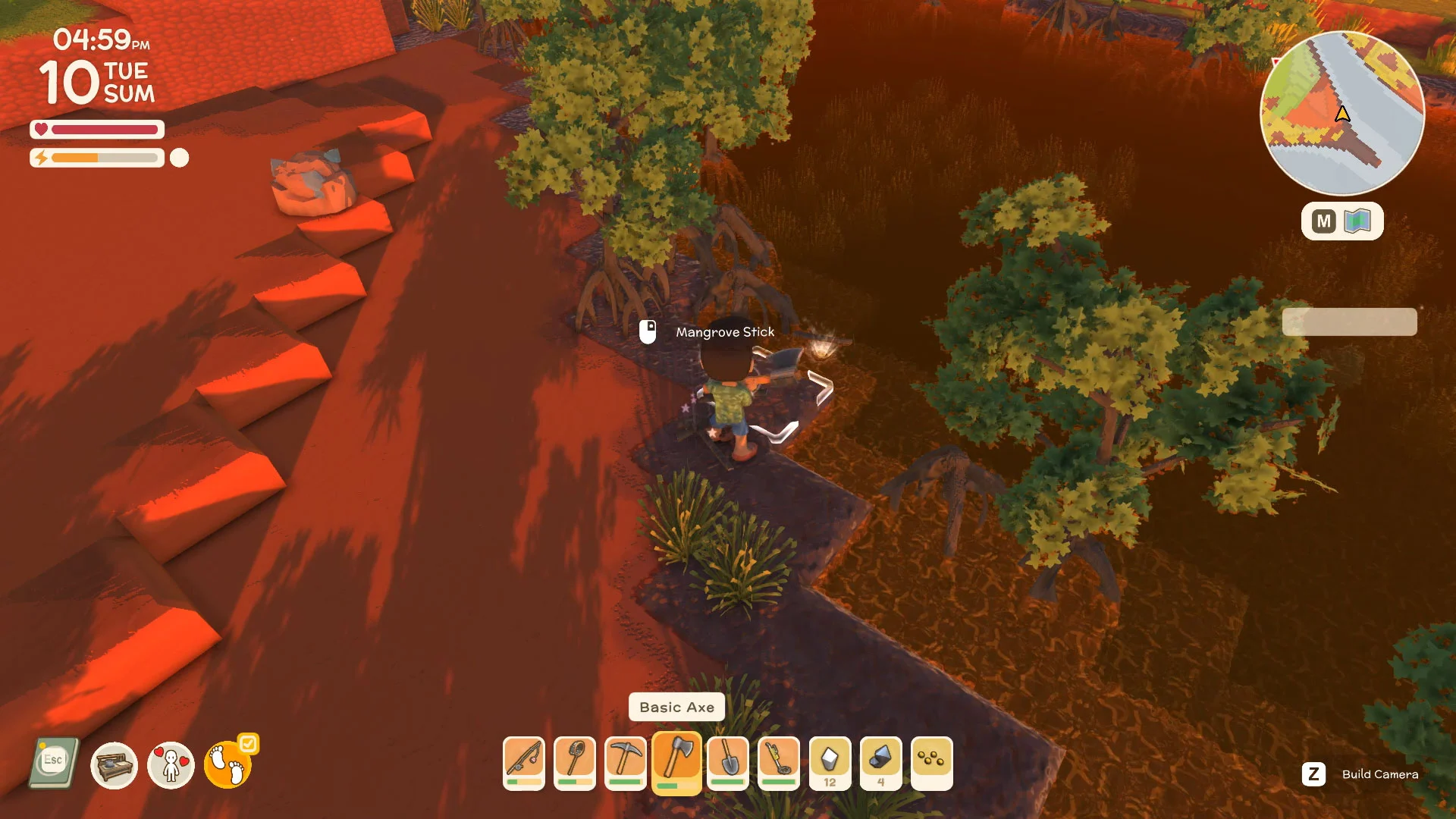 Dinkum is now available on Steam.
Are you looking for more Dinkum tips and tricks? Head over to our Dinkum Section for more in-depth guides and tutorials.