Battles against enemy invaders, strategic defense planning, and upgradeable weapons – sounds like the recipe for a perfect gaming experience, doesn't it? If you're a fan of tower defense games, then you'll know that this subgenre of strategy games has been taking the gaming world by storm. And what better platform to enjoy these games than on the go with your Android device?
The Google Play store is overflowing with options, but don't let the sheer number of choices overwhelm you. We've scoured the virtual shelves to bring you a curated list of the best tower defense games for Android. Get ready to defend your territory, level up your skills, and emerge victorious against wave after wave of enemies in these must-play tower defense games.
8. Infinitode 2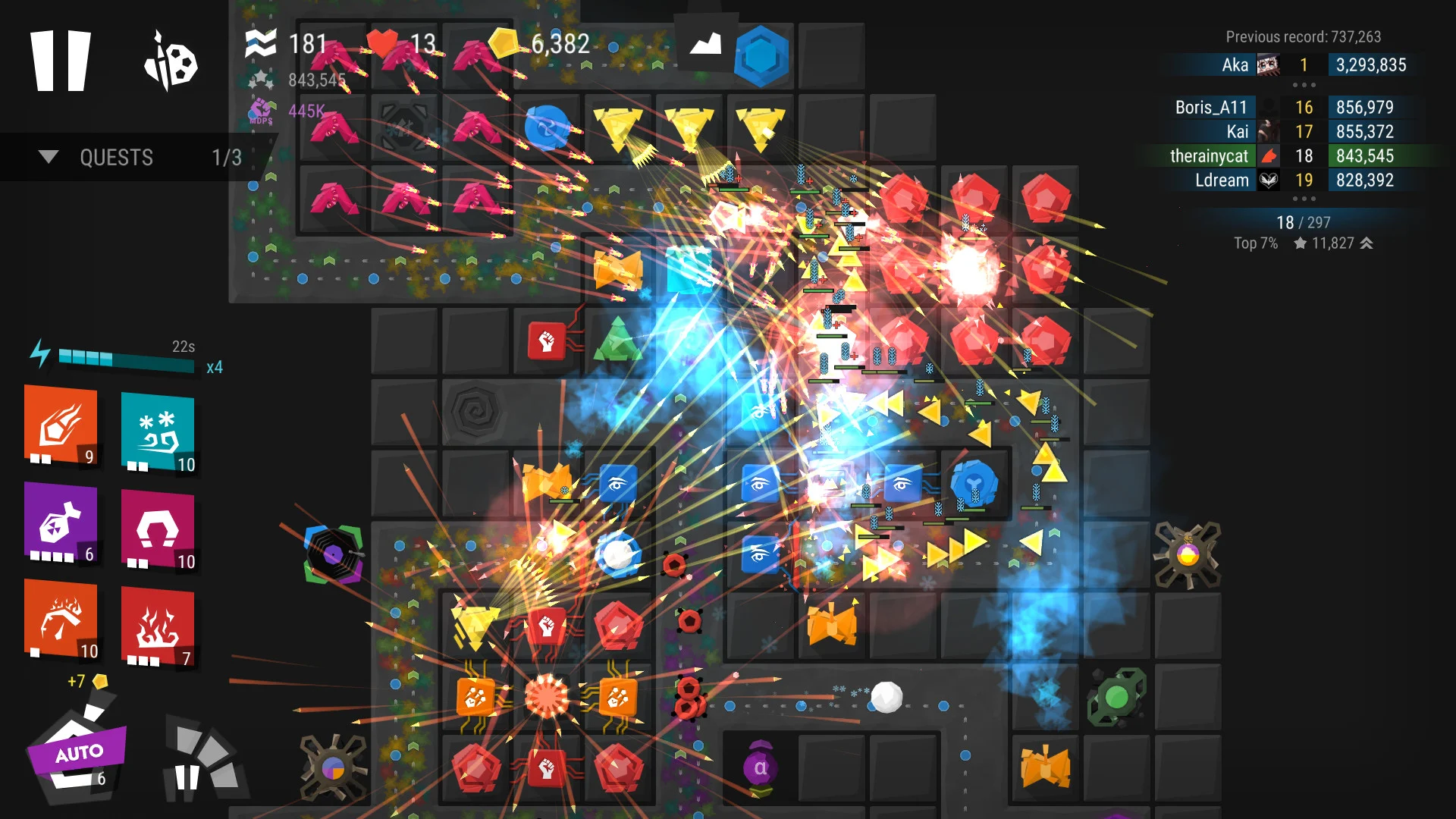 Infinitode 2 is available on Android, iOS, and Steam.
Infinitode 2 is probably one of those tower defense games flying under your radar. It's free, you can sync progress between multiple devices, and the developer is fantastic. There's a tower leveling system, an in-depth research tree, resource miners, a nice variety of towers, and many in-game quests and rewards to keep you coming back for more.
There's also a level editor and the option to add your own in-game music. Oh, and did we mention it's free? It's free, with optional (really) in-game purchases that you'll probably want to buy to avoid feeling guilty about getting such a great game for nothing. If you love TD games, give this endless tower defense game jam-packed with features a shot today.
7. Bloons TD 6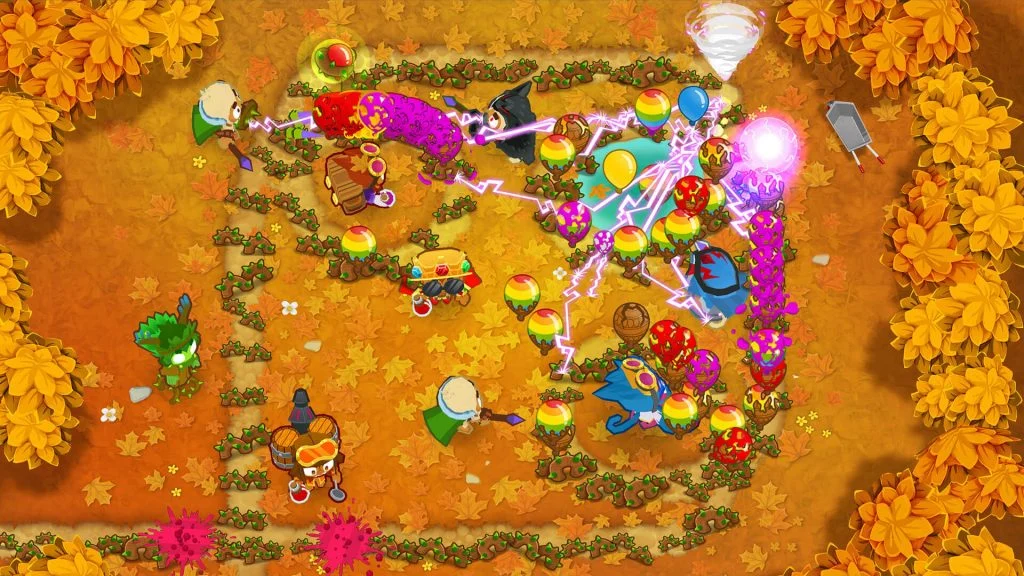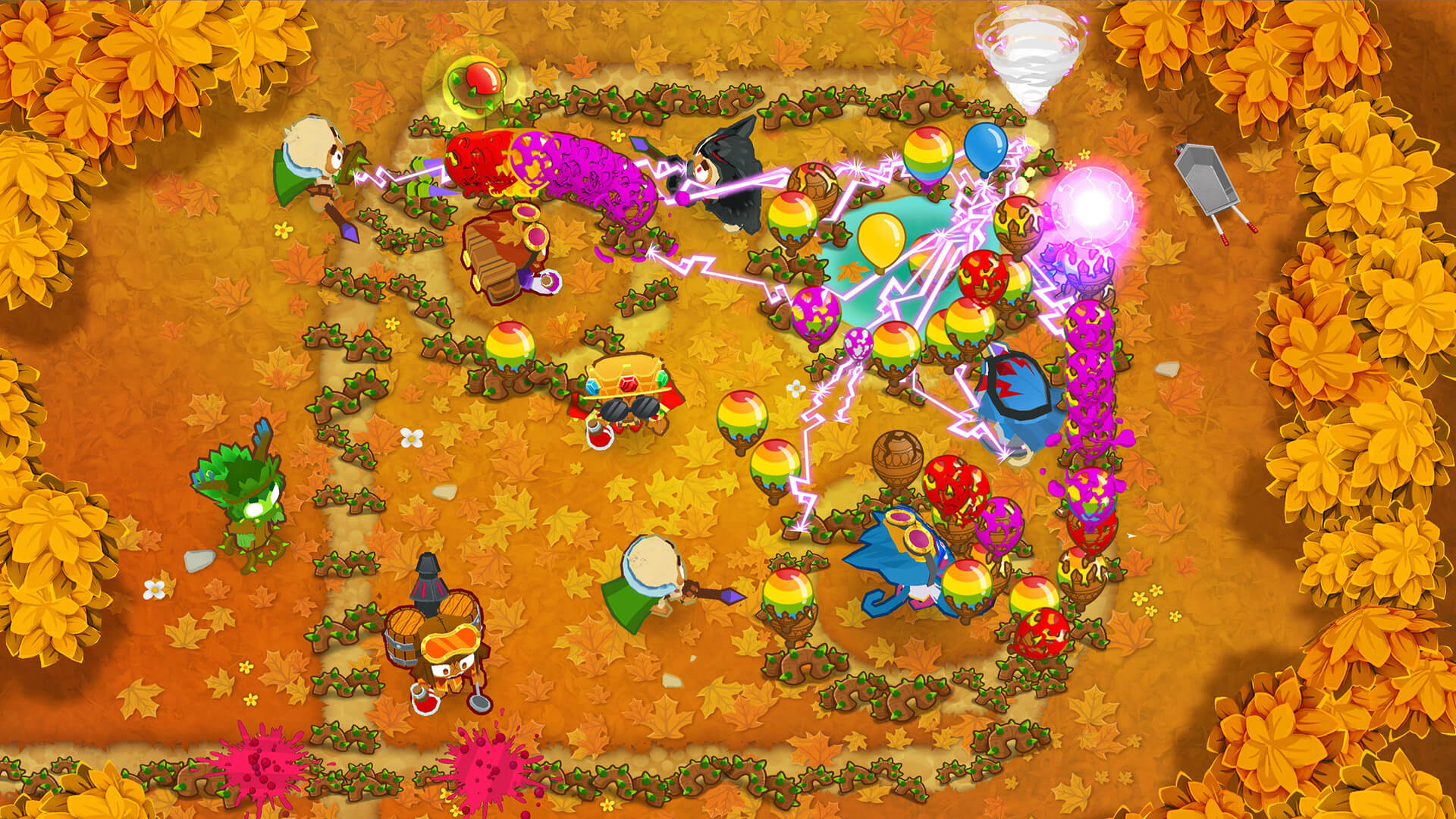 Bloons TD 6 is available on Android, iOS, and Steam.
Bloons TD 6 is a game that needs no introduction, as its success speaks for itself. The massive 3D tower defense game from Ninja Kiwi is about popping balloons with various well-designed monkeys. There are 22 monkey towers with three upgrade paths each and 13 heroes with 20 upgrades and two specials, making for a wide range of strategies.
Play across 56 unique maps online or offline, and choose from over 100 upgrades to get through the more difficult maps. It's an actively updated game that keeps getting better as time passes, easily justifying the price tag.
6. Mazebert TD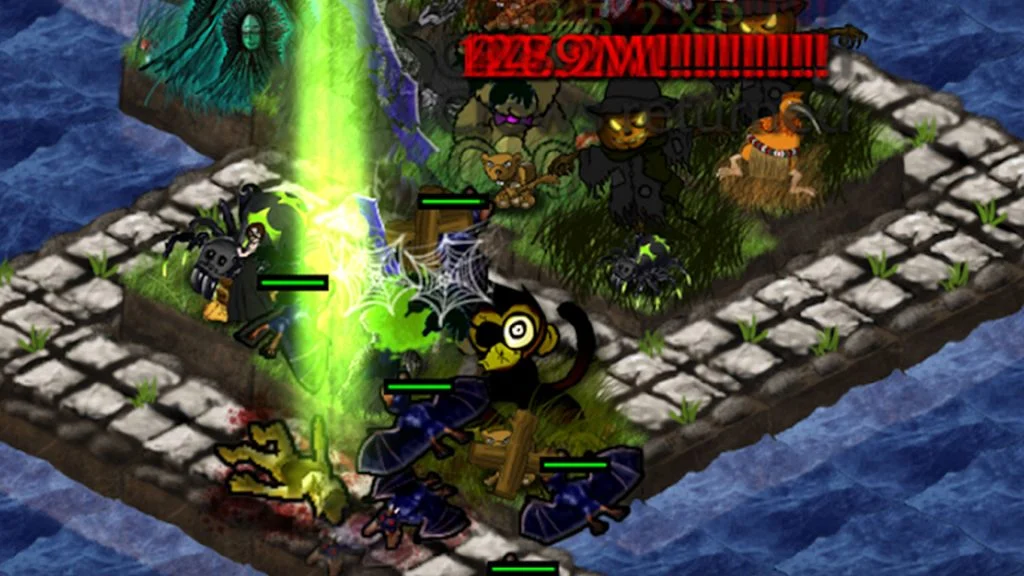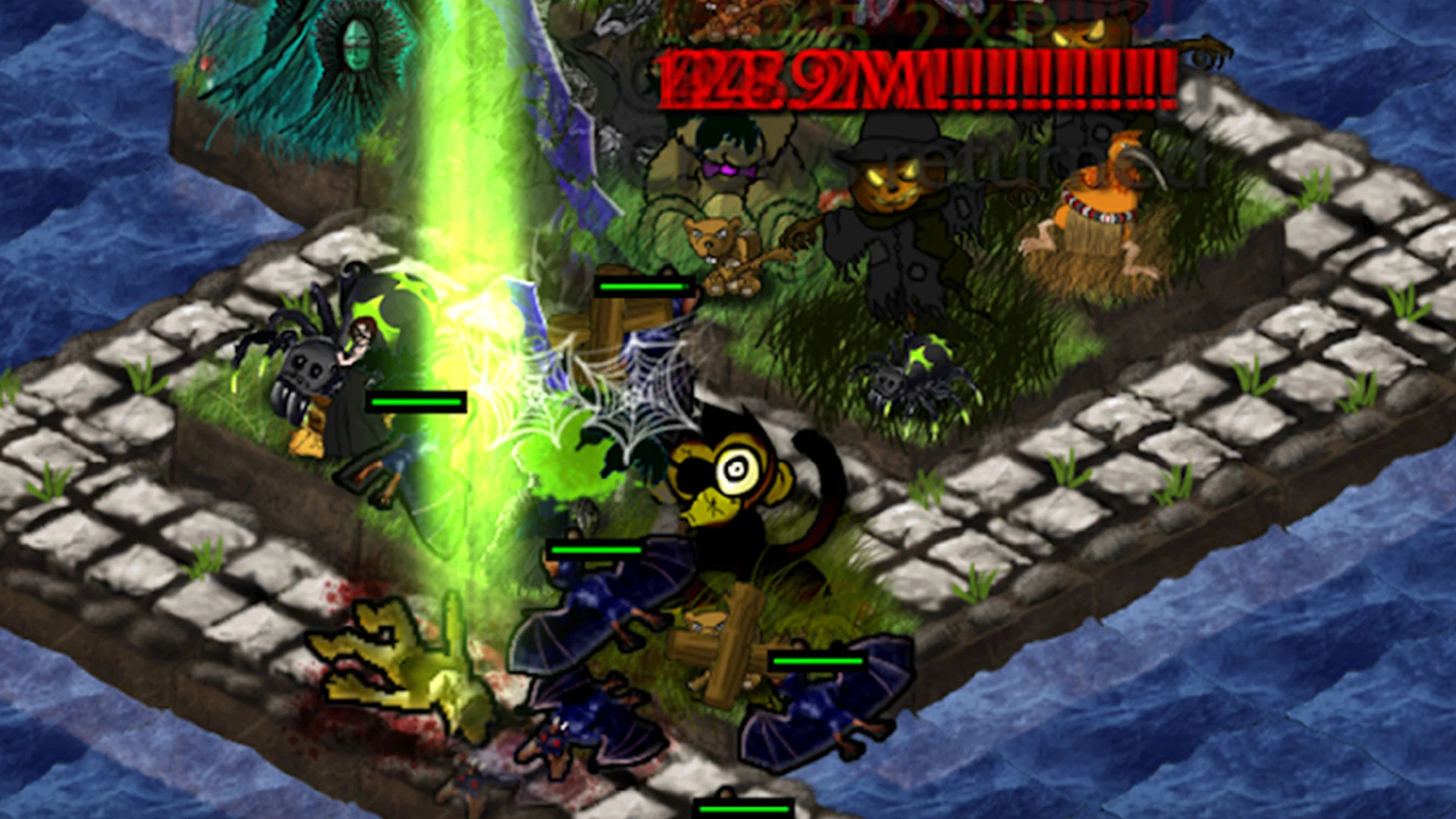 Mazebert TD is available on Android and iOS.
Mazebert TD is slightly different from your typical tower defense game, as it mixes in some roguelite elements. The objective is to survive 200 waves, but you get a choice of permanent upgrades when you lose. Monsters randomly drop items and tower cards, which you can use in your defenses. Players can also burn three low-quality towers to get a random higher-quality tower.
The game itself is free on the App Store and Google Play. You'll notice it says there are in-app purchases, but honestly, these are more like donations. Consider purchasing them to support the developer if you enjoy the game! Players get an angelic potion from IAP, which puts an aura around your towers and reskins a couple of hero cards.
5. Mindustry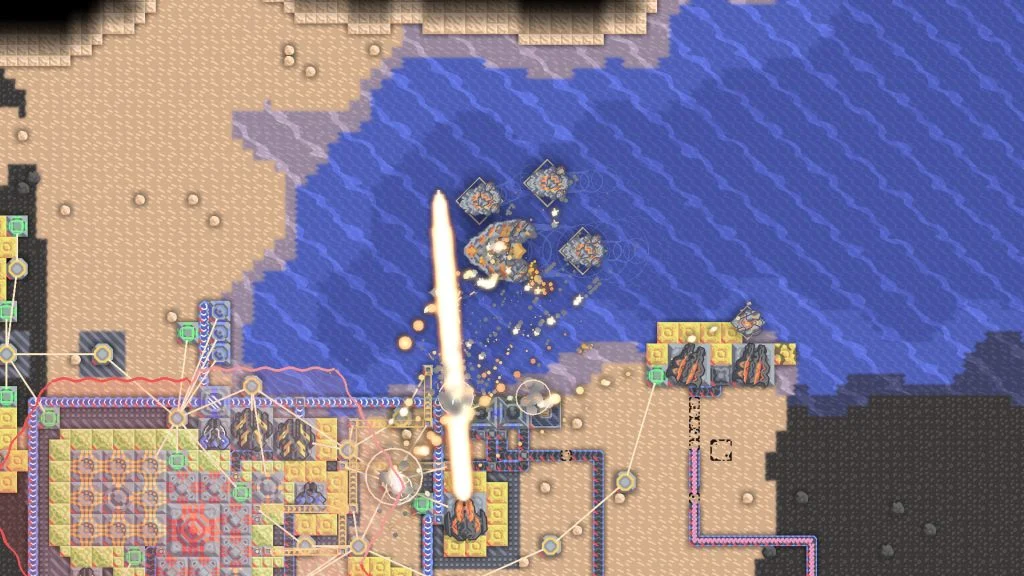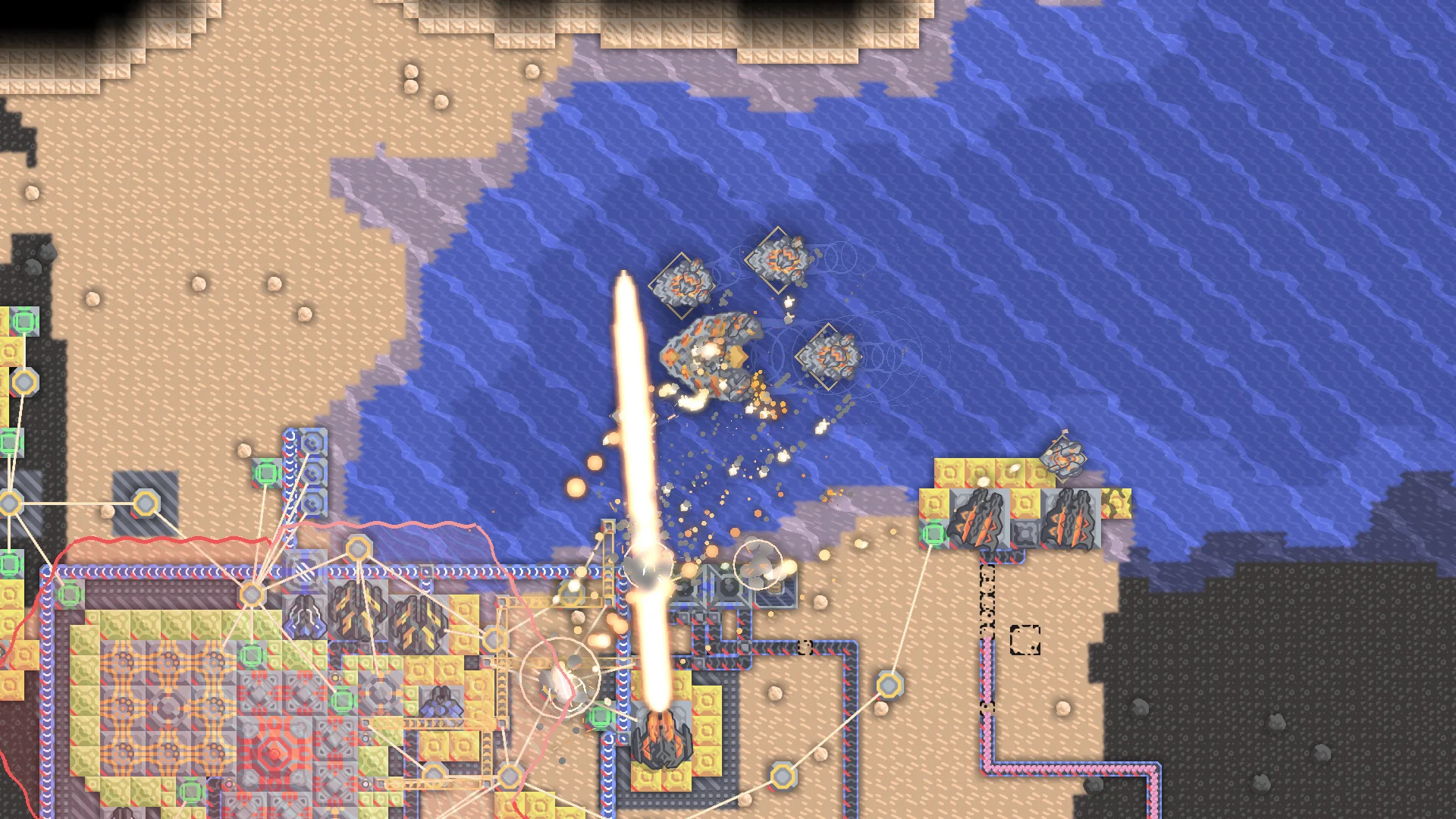 Mindustry is available on Android, iOS, and Steam.
Anyone who loves Factorio and tower defense games will probably enjoy Mindustry from Anton Kramskoi. It's a Factorio-lite, where the supply-chain side is simpler but still complex, and the combat is a lot tougher. That said, I'd classify this as a tower defense game first and an automation game second.
Mindustry is available on the App Store, Google Play, and Steam. While the PC version can be a little easier to get into, the mobile version is a great game nonetheless, easily worth the $0.99 price tag for being both innovative and addicting.
4. Arknights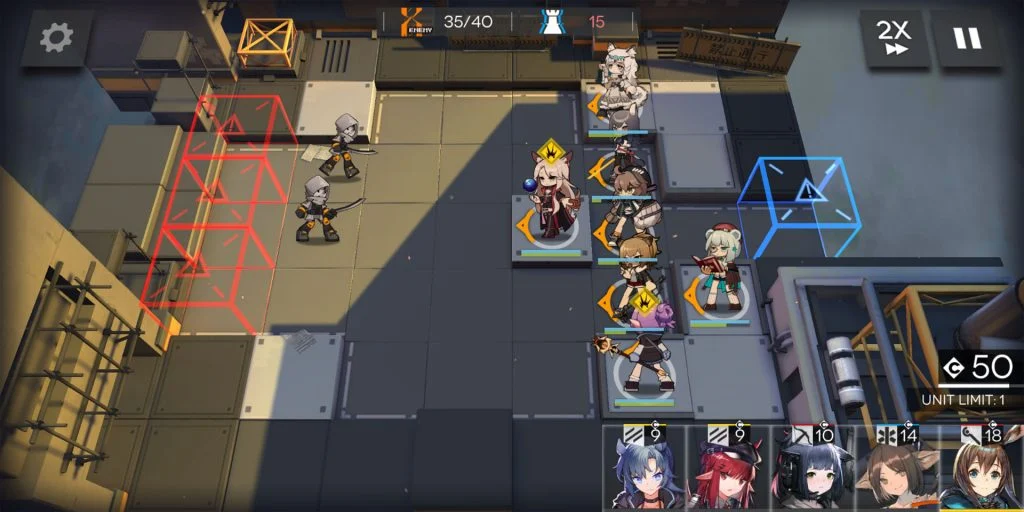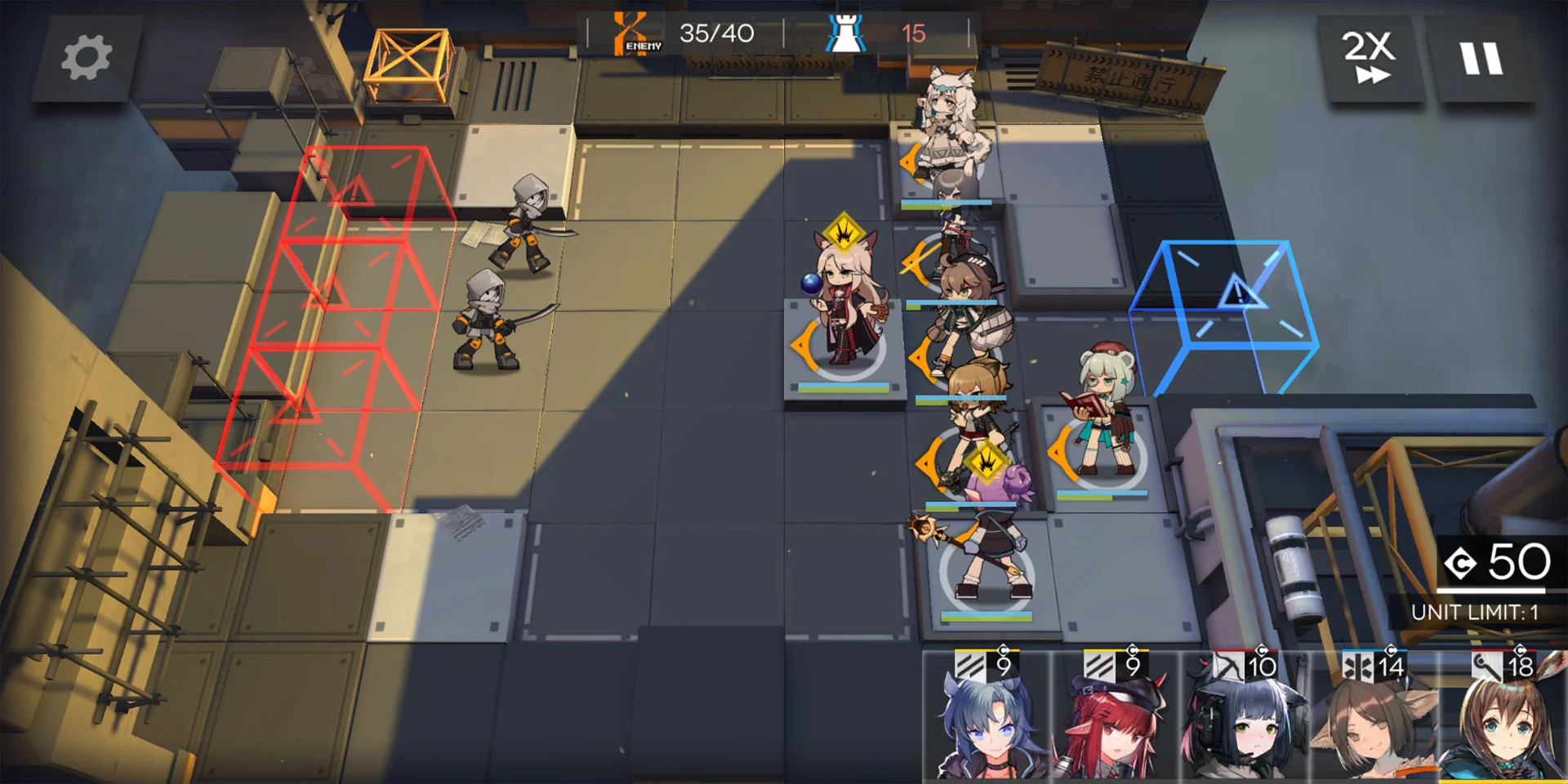 Arknights is available on Android and iOS.
Arknights is a tower defense game from Hypergryph and Yostar. Focusing on the gameplay alone, it's a challenging tower defense game with fun RPG team-building elements and excellent music and design. Yes, it's a gacha game, which means IAP and stamina, but so long as you have some self-control, it's one of the most free-to-play-friendly gacha games.
Arknights was released in China in 2019 and launched globally at the beginning of 2020. Three years after its release, the community is still very active, and the developers continue releasing new events and content for its large player base.
3. Dungeon Warfare 2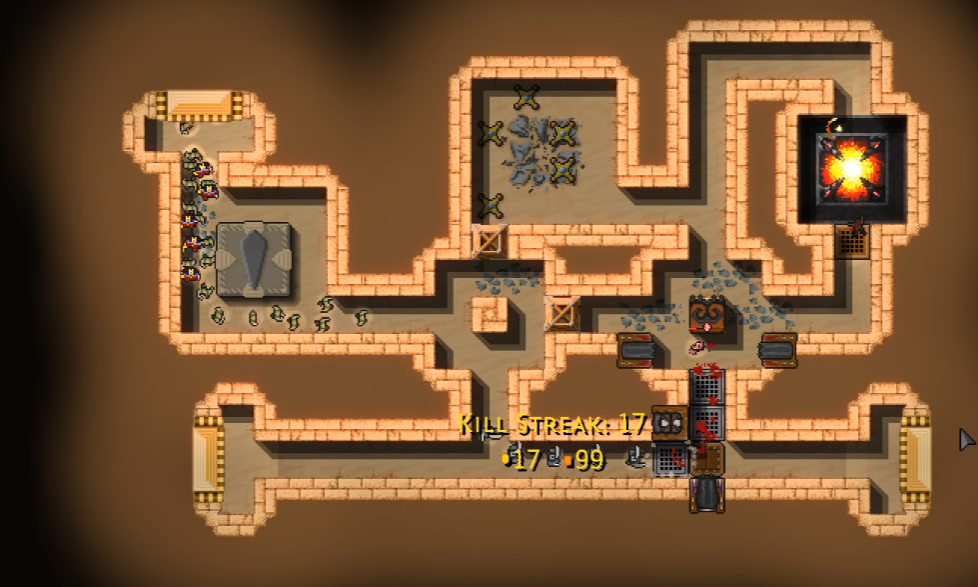 Dungeon Warfare 2 is available on Android, iOS, and Steam.
Dungeon Warfare 2, the sequel to Dungeon Warfare, is a hybrid tower defense game developed by Valsar. There are 60 levels, with an infinite number of procedurally generated dungeons. Try out 32 different traps, take on five bosses, and collect traits and items to become more powerful. The mastery, skills, and item variety allow you to specialize in different traps and try various playstyles.
As far as tower defense games go, Dungeon Warfare 2 has some of the most customization options. The randomized levels typically include obstacles that can make for exciting playthroughs. The amount of content you get for a few dollars is a fantastic value and will keep you entertained for hundreds of hours.
2. Radiant Defense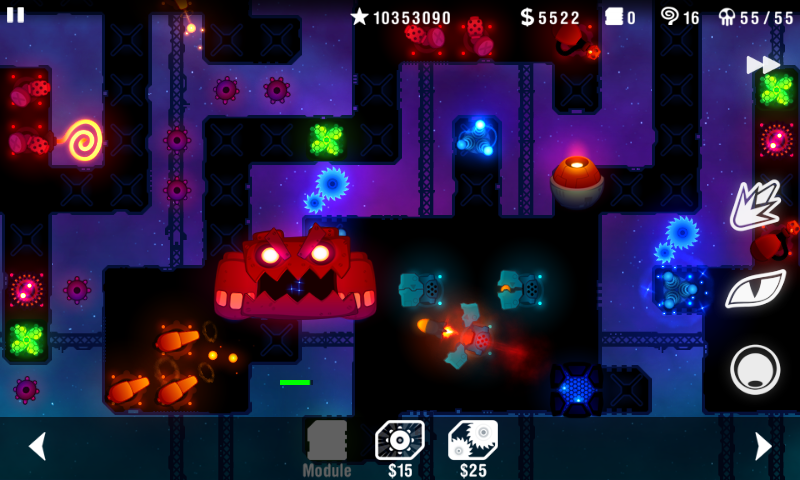 Radiant Defense is available on Android, iOS, and PC.
Radiant Defense is a tower defense game developed by a small studio called Hexage. Set in the vibrant Radiant Universe, players can build paths for incoming waves and take on over 300 waves of aliens across ten unique locations and 14 missions. There are nine upgradeable weapons and three super-weapons to try.
Radiant Defense has a certain charm with its aesthetics and relaxing yet challenging gameplay. You must use tactics and constantly switch your strategy to ensure success. If you fail, you get the option to start over at your current level rather than play everything over again. It's a game worth checking out for anyone that can appreciate a good tower defense game.
1. Kingdom Rush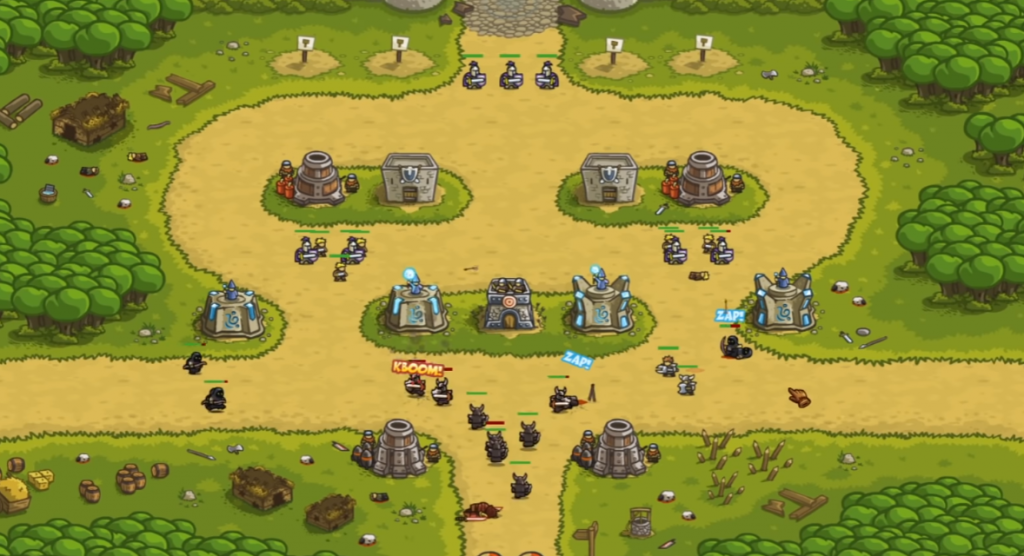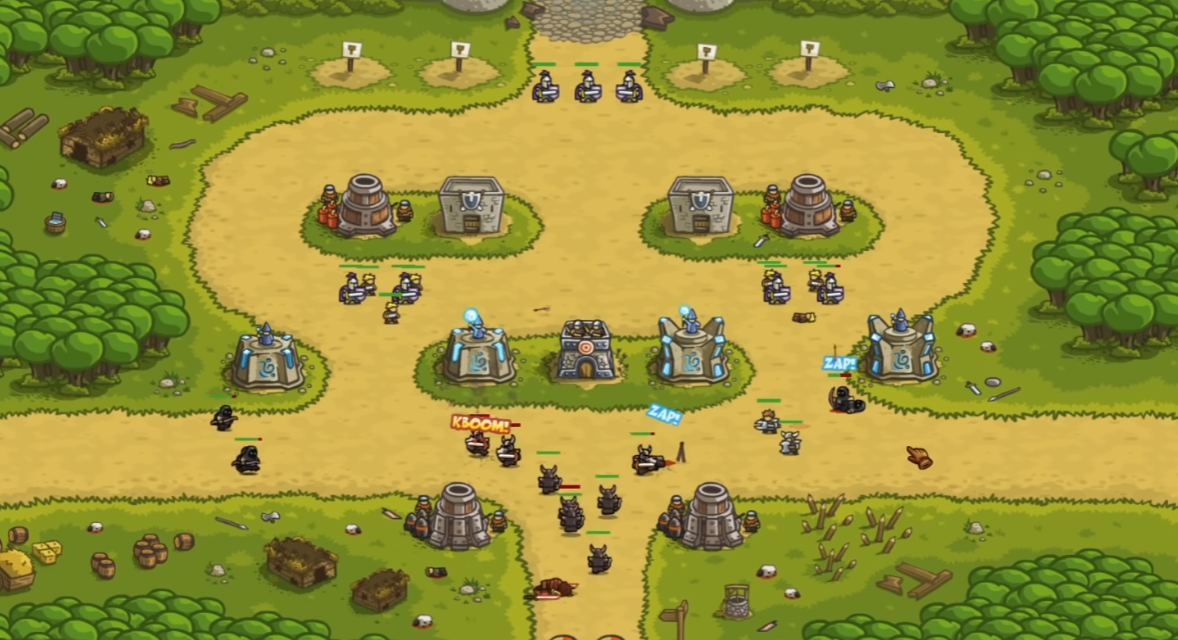 Kingdom Rush is available on Android, iOS, and Steam.
Another game that probably needs no introduction, Kingdom Rush is a tower defense game from Uruguay-based Ironhide Game Studio. Originally a flash-based browser game, Kingdom Rush serves as a great introduction to the genre. Ironhide nails the formula for a fun and addicting tower defense game, which is why this has become a staple in everyone's list of top tower defense games.
Players control a general of the kingdom's army and must defend the kingdom against an onslaught of orcs, trolls, wizards, and other fiends. There's the main campaign, which, once beaten, unlocks several mini-campaigns. Since its release, Ironhide has released Kingdom Rush: Frontiers, Kingdom Rush: Origins, and Kingdom Rush: Vengeance. The success of the series speaks for itself.
See also: Best Historical City Building Games
Tower Defense Games FAQs
What was the First Tower Defense Game?
Rampart is widely considered to be the first tower defense game ever. It was developed by Atari Games and Midway Games in 1990 for the Atari. The game was later ported to the NES, SNES, and MS-DOS, courtesy of Bitmasters.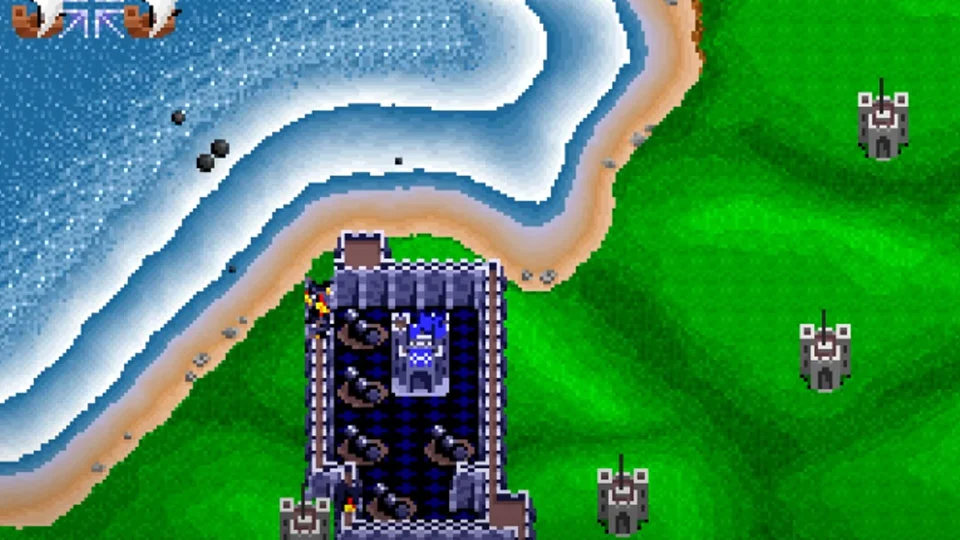 That concludes our list of the best Tower Defense games on Android! Given that this is one of the most popular mobile game genres, we'll likely update this list in the future. In the meantime, we'd love to hear about what you think the best TD games for Android are, so comment below and let us know your thoughts.
Looking for more lists? See our Game Guides Section.