City-building games are made for a certain type of gamer. They lack the same visceral intensity of first-person shooters or the teamwork required in a MOBA game. City-building games are simply put, relaxing to play.
If you're a self-professed historian who enjoys accurate and realistic depictions in a city-building game, the good news is there are many options to choose from. The bad news? You only have so many hours in a day. Here's our take on the 10 best historical city-building games developed for PC.
The 10 best historical city-building games for PC are:
Honorable Mentions:
10. Anno 1800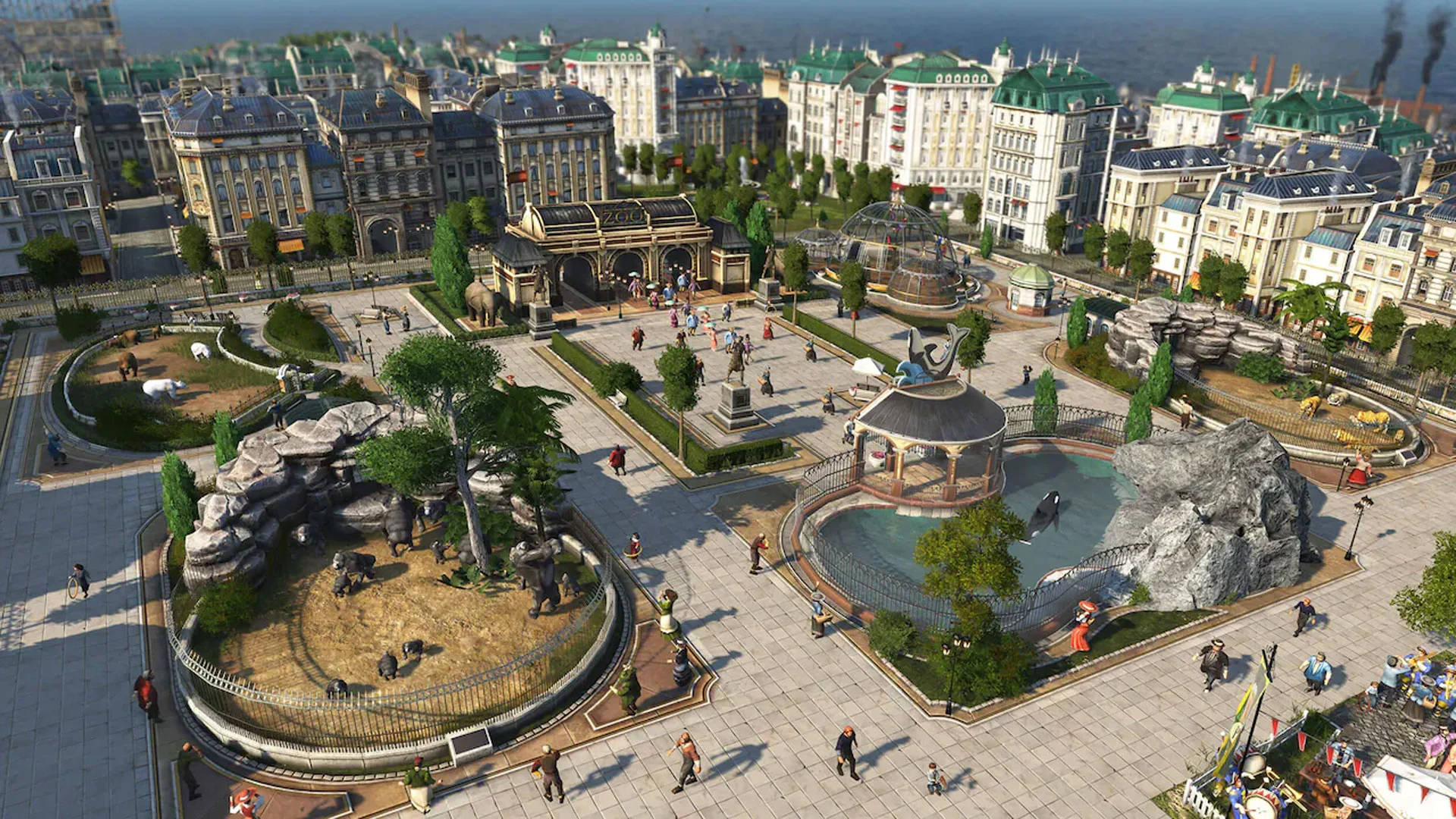 Anno 1800 is a city-building game developed by Blue Byte and published by Ubisoft. Released on April 16, 2019, players are transported to the 19th century during the Industrial Age. They are tasked with setting up colonial trade, factories, supply chains, and more while maintaining a happy populace.
The game was followed up with Anno 2070 and Anno 2250, both of which are set after the Industrial Revolution.
RELATED: 10 Best Isometric RPGs Like the Original Fallout
9. Banished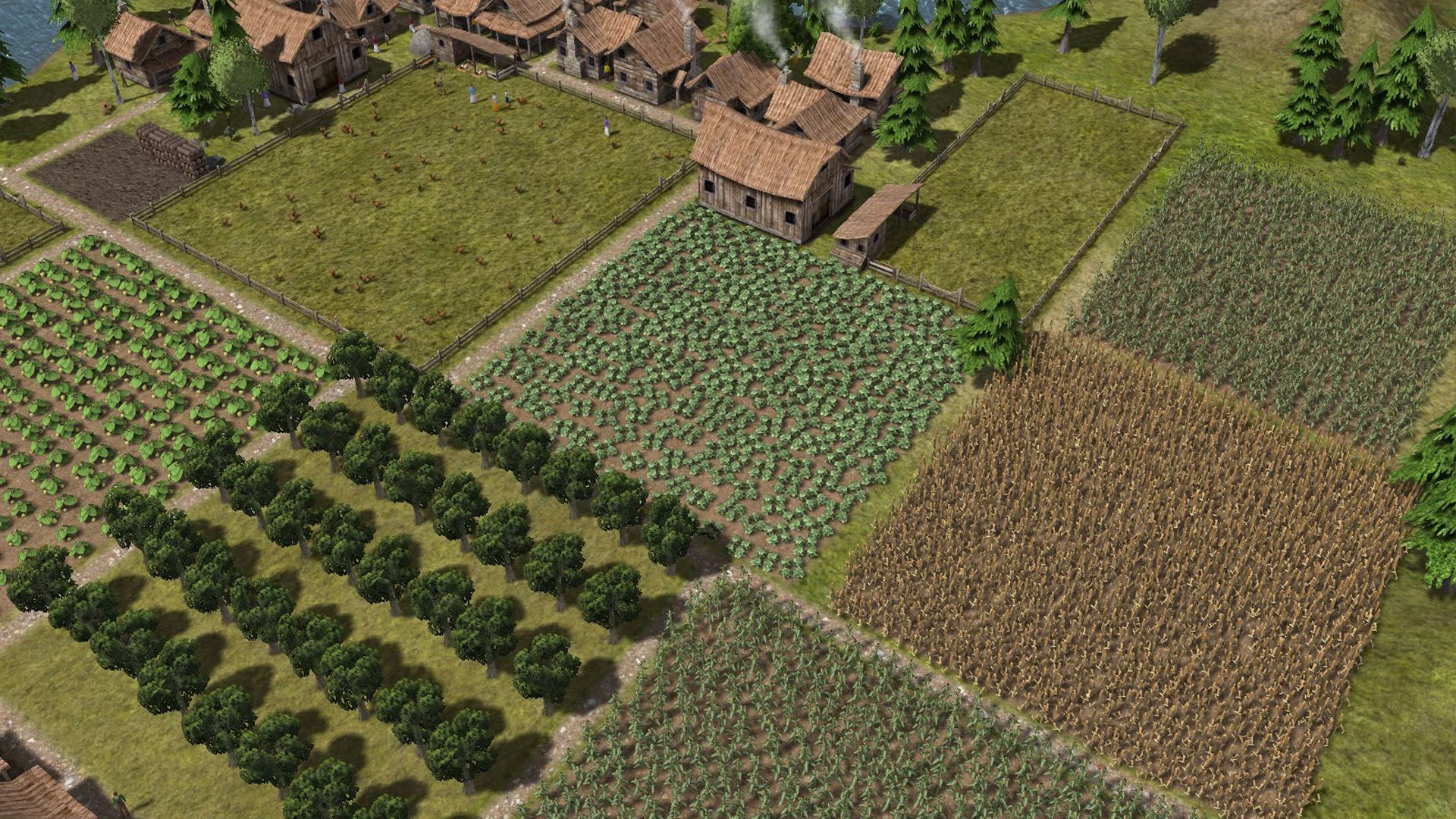 Released originally on February 18, 2014, Banished is a city-building game developed by Shining Rock Software. With a challenging learning curve and interesting in-game mechanics, Banished is a clever take on the city-builder game.
Let's face it–sustaining a whole society is tough work. Banished doesn't let you forget that fact. Actions in Banished can often lead to severe unintended consequences, which is part of what makes the game so fun to play. If you're looking for a city-builder based more in the Dark Ages, then Banished is a game for you.
Purchase Banished on the Steam Store.
8. Tropico Series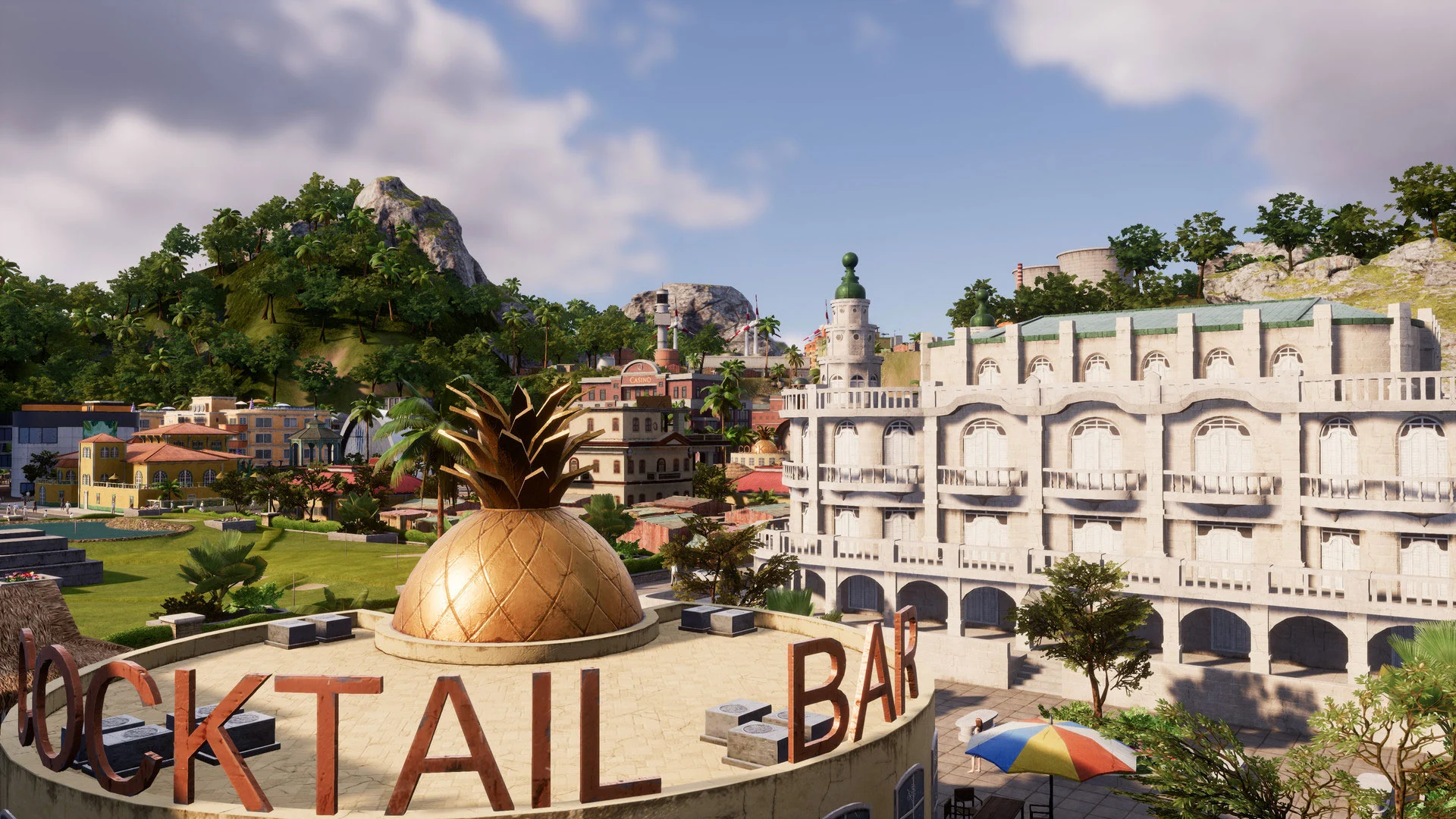 Developed by PopTop Software and published by Gathering of Developers, the original Tropico was released back in 2001. Loosely based on a parody of a "banana repbulic," Tropico puts you at the forefront as the leader of a fledgling socialist island.
The newest addition in the series, Tropico 6, follows the story of our titular protagonist El Presidente (the user-controlled character), as you go through different historical periods, including the Industrial Revolution and the technological revolution of the Internet Age. While a parody of real history–Tropico 6 is actually one of the most realistic city-building games. Totally validates the saying, "parody often imitates life."
Purchase Tropic 6 on the Steam Store.
If you're looking for a non-historic city-builder game with a unique twist, read our The Wandering Village Review.
7. Kingdoms Reborn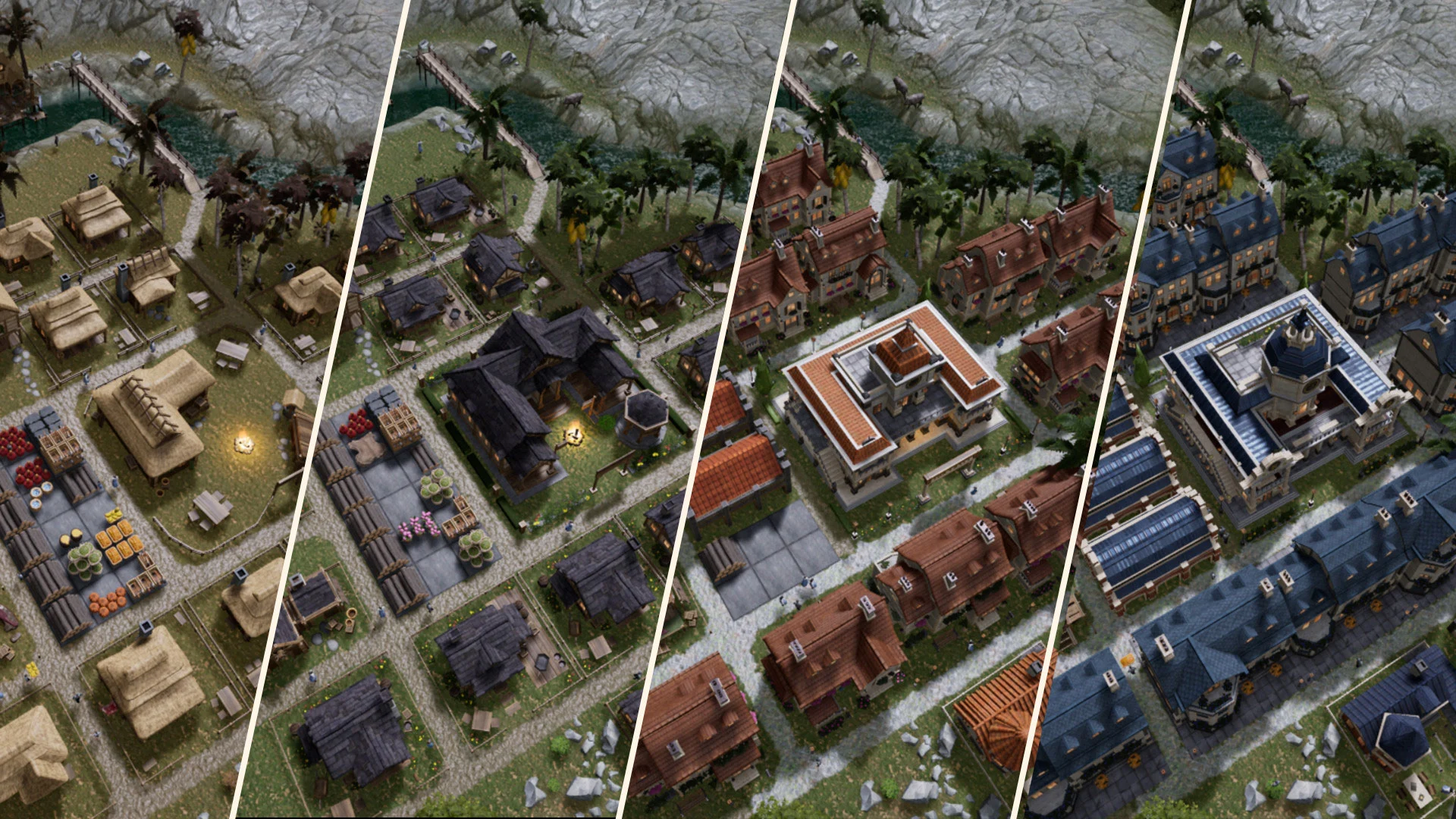 Kingdoms Reborn, developed and published by Earthshine, is another city-building game based in the Middle Ages. Released in November 2020, Kingdoms Reborn is one of the newer titles on our list. While not a direct depiction to actual historic locations or people, Kingdoms Reborn embodies the often fragile relationship between the East and Europe over historically distinct periods.
With procedurally generated maps, Kingdoms Reborn is still in early access and receiving improvements regularly. With 7 different biomes and a deep technology tree, Kingdoms Reborn is an indie title we can suggest.
To purchase Kingdoms Reborn in early access, visit the Steam Store.
6. The Settlers Series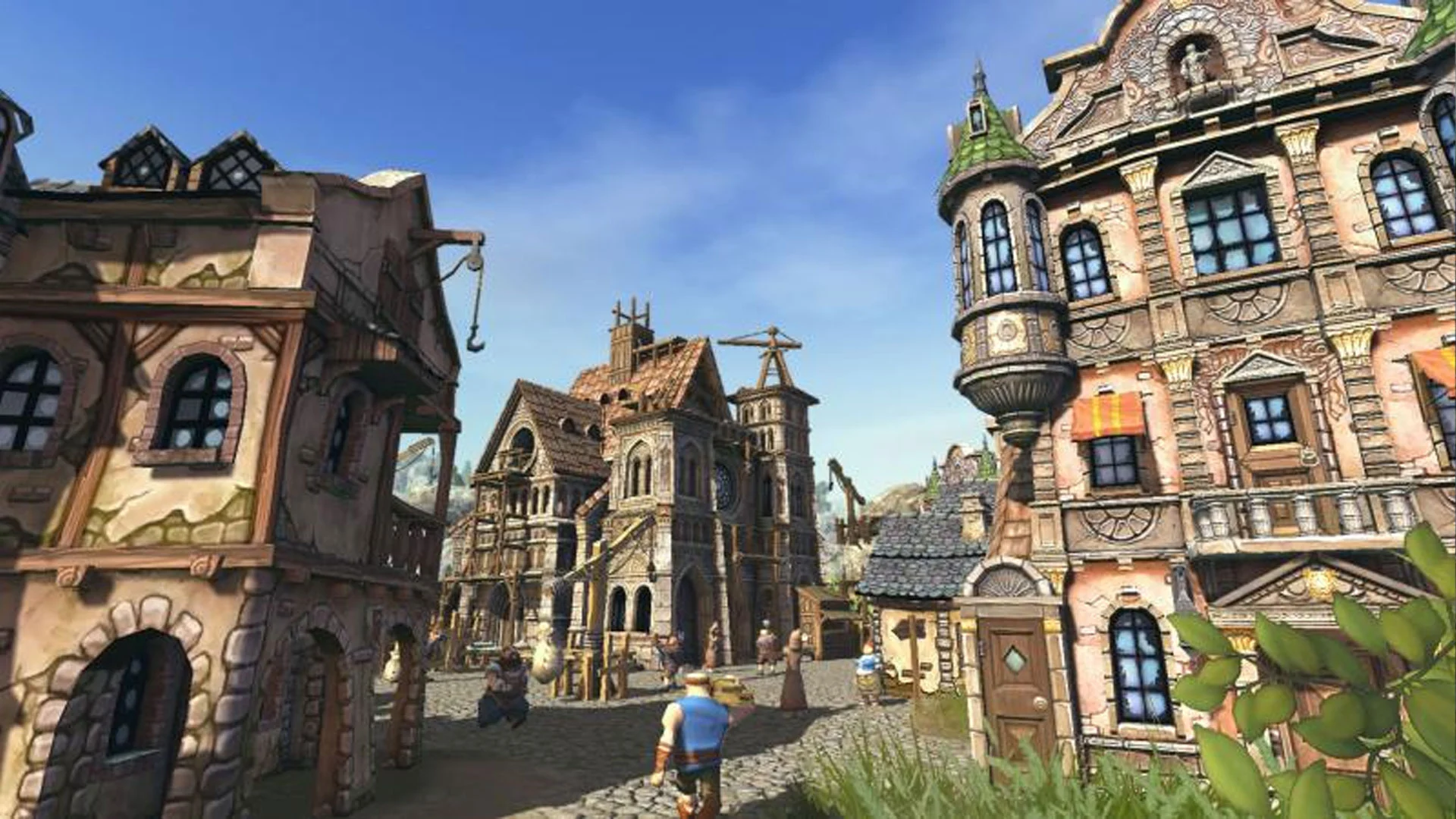 The Settlers Series is another well-known series by city-building developers Ubisoft Blue Byte. Since the original, The Settlers, released on June 30, 1993, gamers worldwide have enjoyed this deep city-building and real-time-strategy experience.
The newest iteration in the series is a planned reboot titled The Settlers. The exact release date of which has not been officially announced. The latest game was Settlers 7, which received mixed reviews due mostly issues with the Ubisoft launcher.
Players can still pick up Settlers 7 History Edition on the Steam Store.
5. Caesar 3/Pharaoh+Cleopatria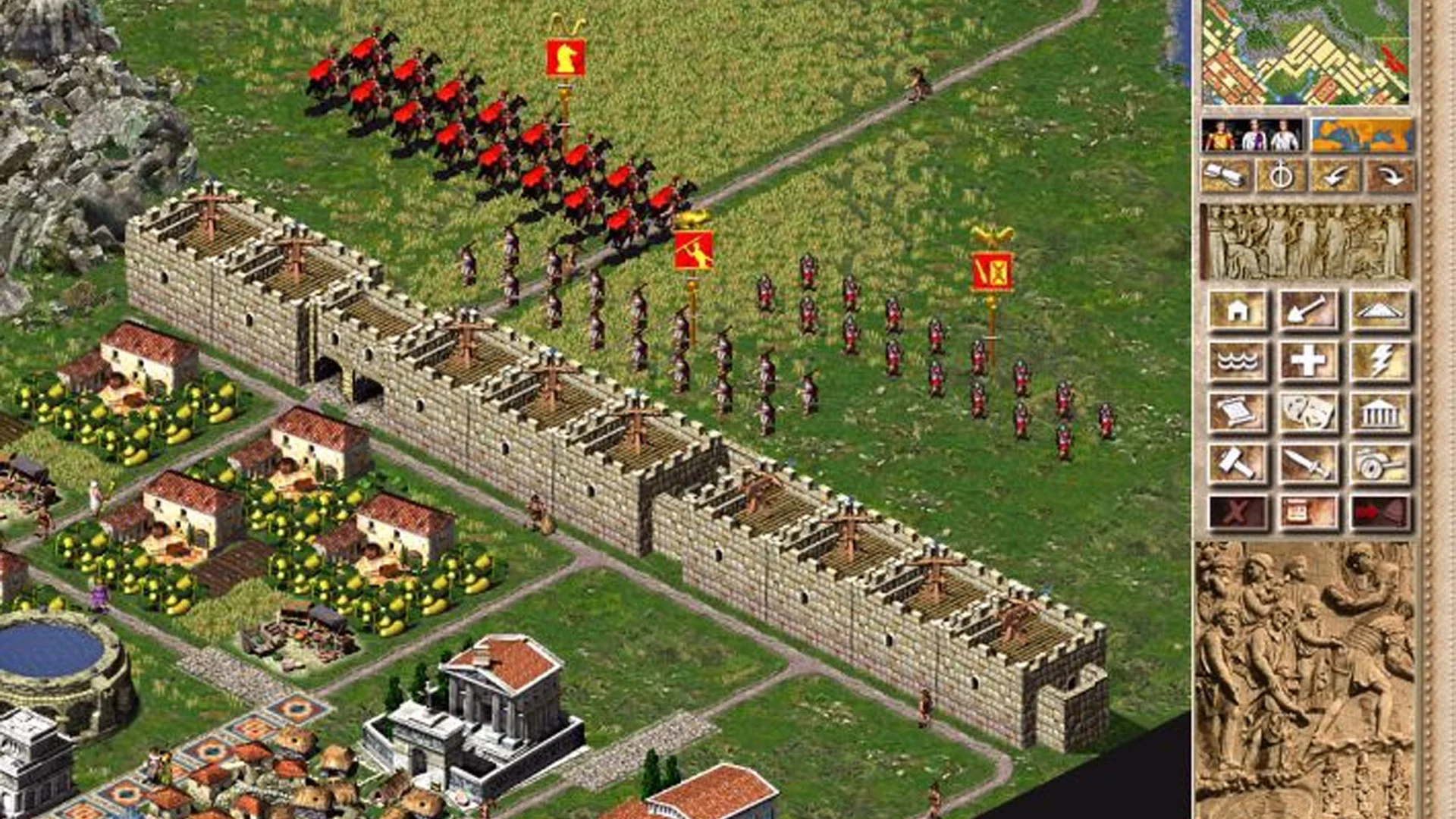 Caesar 3, released on May 30, 1999, may be old–but it still stands up as one of the best historically-accurate city-building games. Following the actual history of Caesar in Rome, your goals reflect the same challenges that the actual Caesar faced at the time. Both games are created by Impressions Games, which are known for historically-realistic depictions within their games.
Unfortunately, Impressions Games, the British Video Game company, was sold back in 1995 to Sierra Online, and their last game was released in 2004.
To purchase Caesar 3, visit the Steam Store Page.
To purchase Pharaoh+Cleopatra, visit the Steam Store Page.
4. Farthest Frontier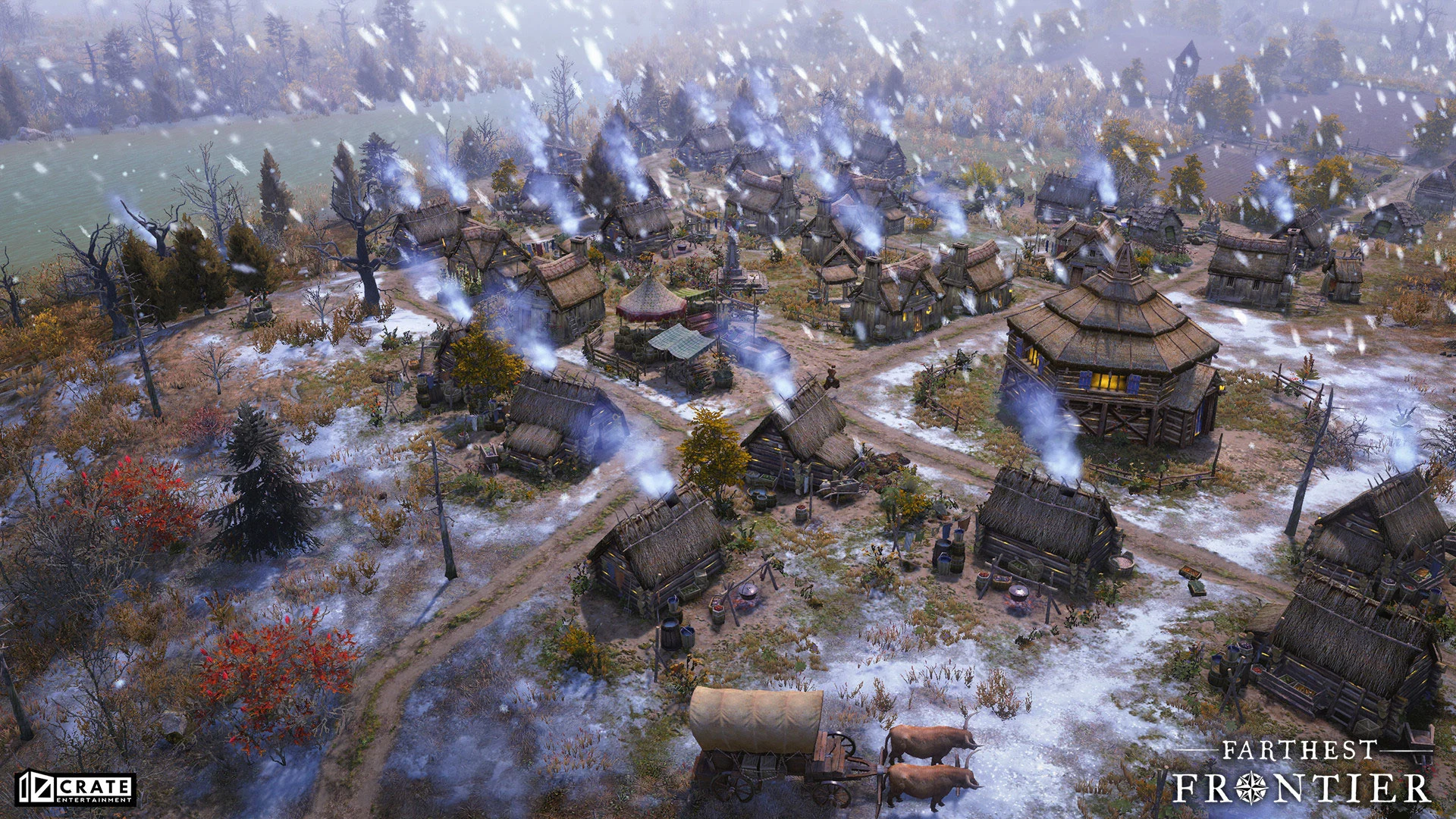 Farthest Frontier was released on August 9, 2022, by Crate Entertainment, an independent game company. Like other games in the genre, Farthest Frontier is loosely based on the Middle Ages and Medieval Period, though historical liberties are taken regarding the materials and units in the game. That being said–the gameplay is incredibly fun, and we've had the chance to play this game in early access.
The game has already garnered a dedicated fanbase, and the full version of the game is slated to release sometime in 2023.
To purchase the Farthest Frontier, visit the Steam Page.
See our Farthest Frontier City-Planner Here.
3. Foundation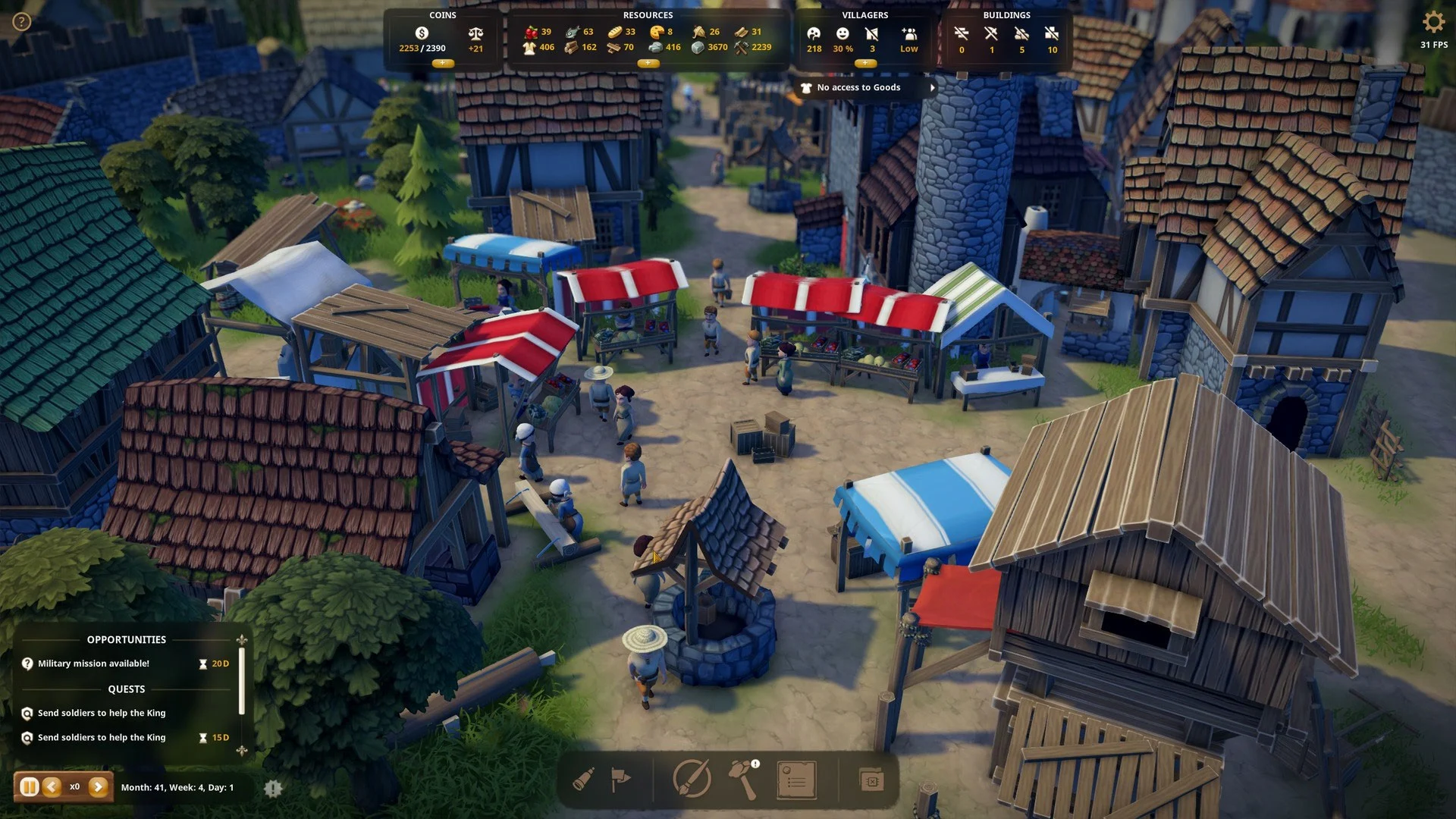 Foundation, developed and published by Polymorph Games, is a Medieval city-building game that focuses on what else–resource management. While not directly tied to European history, Foundation utilizes many of the buildings and items from the Medieval Period. While originally released on February 1, 2019, Foundation sees regular updates from its developer.
Described as a "casual" city-builder, Foundation is great for a relaxing time in front of the PC. Our own Dan Stark did a review on Foundation, which you can read here.
To purchase Foundation, visit the Steam Store.
2. Manor Lords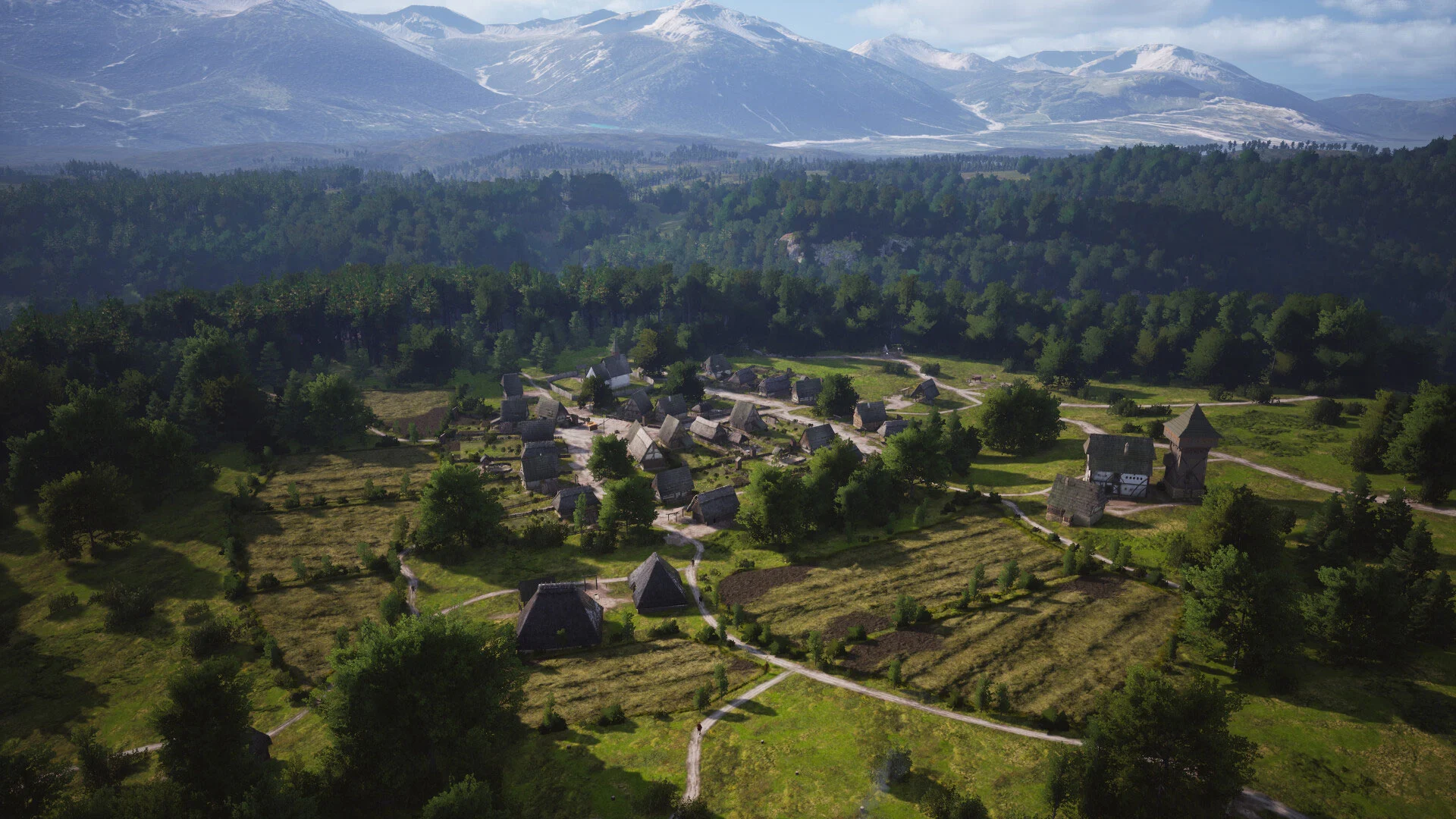 We played an early build of Manor Lords, and we've got to say–it's looking like it's going to live up to the hype. Manor Lords is similar to our next game in the series, as it takes a unique approach to the typical city builder. In Manor Lords, you can break out of the typical overhead view and battle it out with other factions, which is usually left absent in most city-builder titles. Developed by Slavic Magic, Manor Lords is scheduled to release soon.
In Manor Lords, you play as a medieval lord, and the art and architecture are based on late 14th-century Franconia. The game's developers are dedicated to sticking to historically accurate representations of history, so if you're a real history buff, this is one to check out once it releases.
Wishlist Manor Lords on Steam.
1. Medieval Dynasty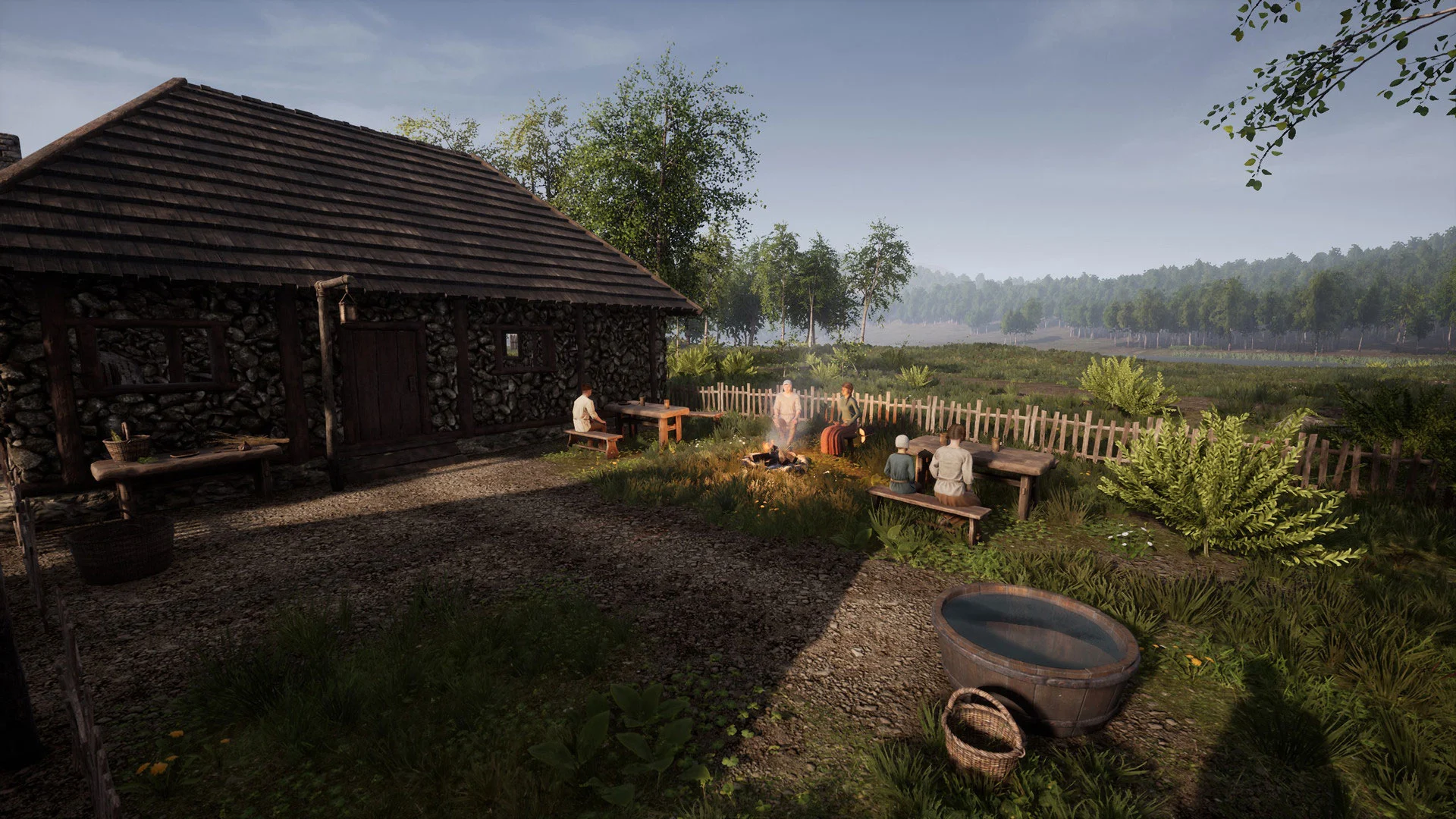 While some would argue that Medieval Dynasty, developed by Render Cube and published by Toplitz Productions, isn't a "true city builder," we just had to include it in our list. Forgoing the top-down perspective that most city-builders opt to take, you control your town governor in the first or third-person perspective in Medieval Dynasty. Published on September 23, 2021, Medieval Dynasty is perhaps the most unique entry on this list.
Set in Europe during the Middle Ages, you assume the role of a young man who must master many skills to build up a town. Part survival, part city-building game, part role playing game, Medieval Dynasty is a game you should consider scooping up for the novelty alone.
Purchase Medieval Dynasty on the Steam Store.
Honorable Mentions
The below games may not fit the bill for "historical" city-building games, but they are so iconic that we decided to give them an honorable mention on this list.
Sim City Series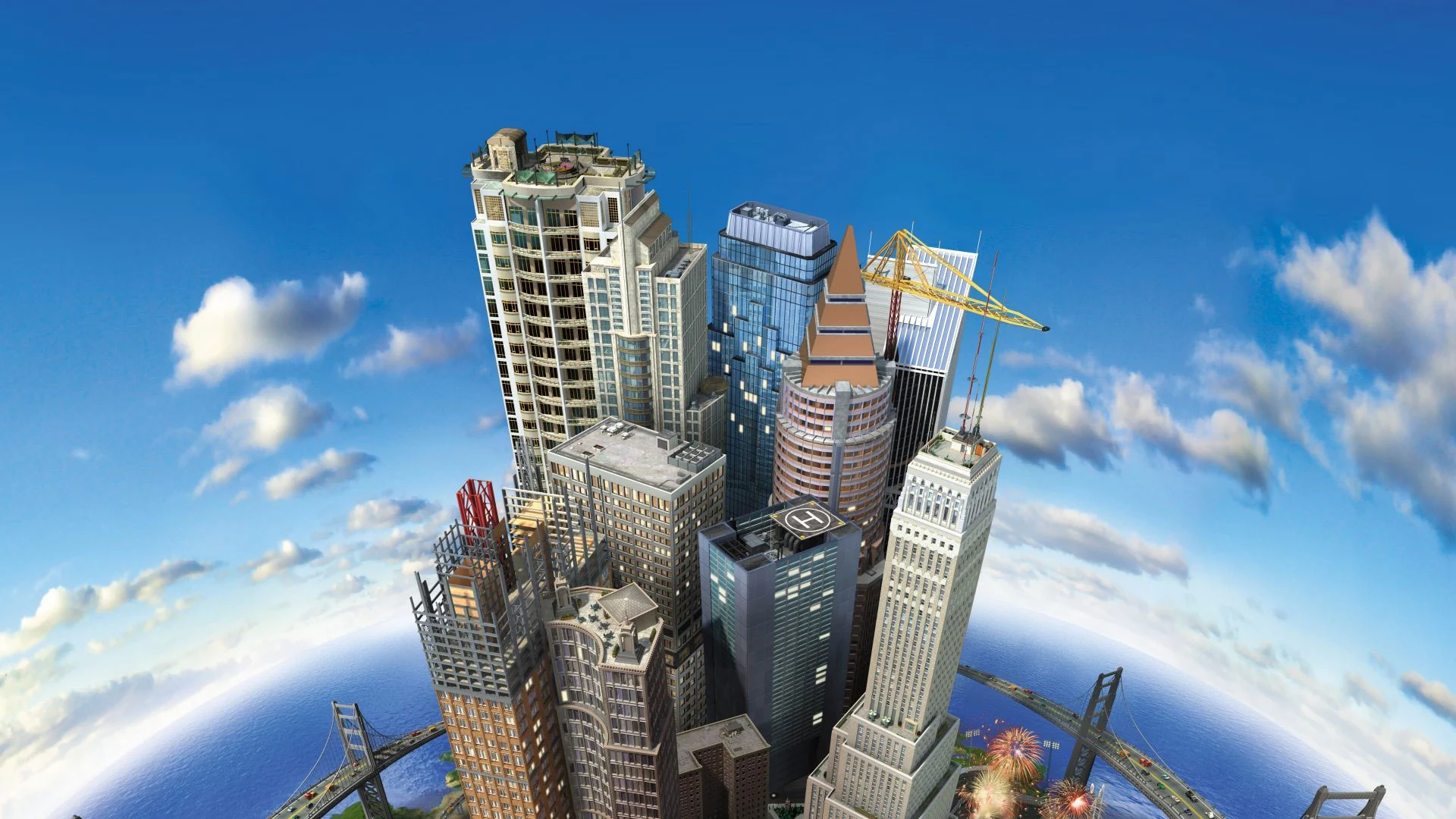 How could we have a list of the best historical city-building games for PC without including the original Sim City series? While the latest game, SimCity, released in 2013, was panned for its requirement for persistent online play, before the entry–the game was lauded as one of the greatest originators in the genre.
Sim City has seen various developers over the years, including Maxis, Tilted Mill, Electronic Arts, and Nintendo EAD, players will always remember the classic entries, including the mostly positively reviewed SimCity 4, which is still available on the Steam Store.
Purchase SimCity 4 Deluxe Edition on the Steam Store.
Cities XL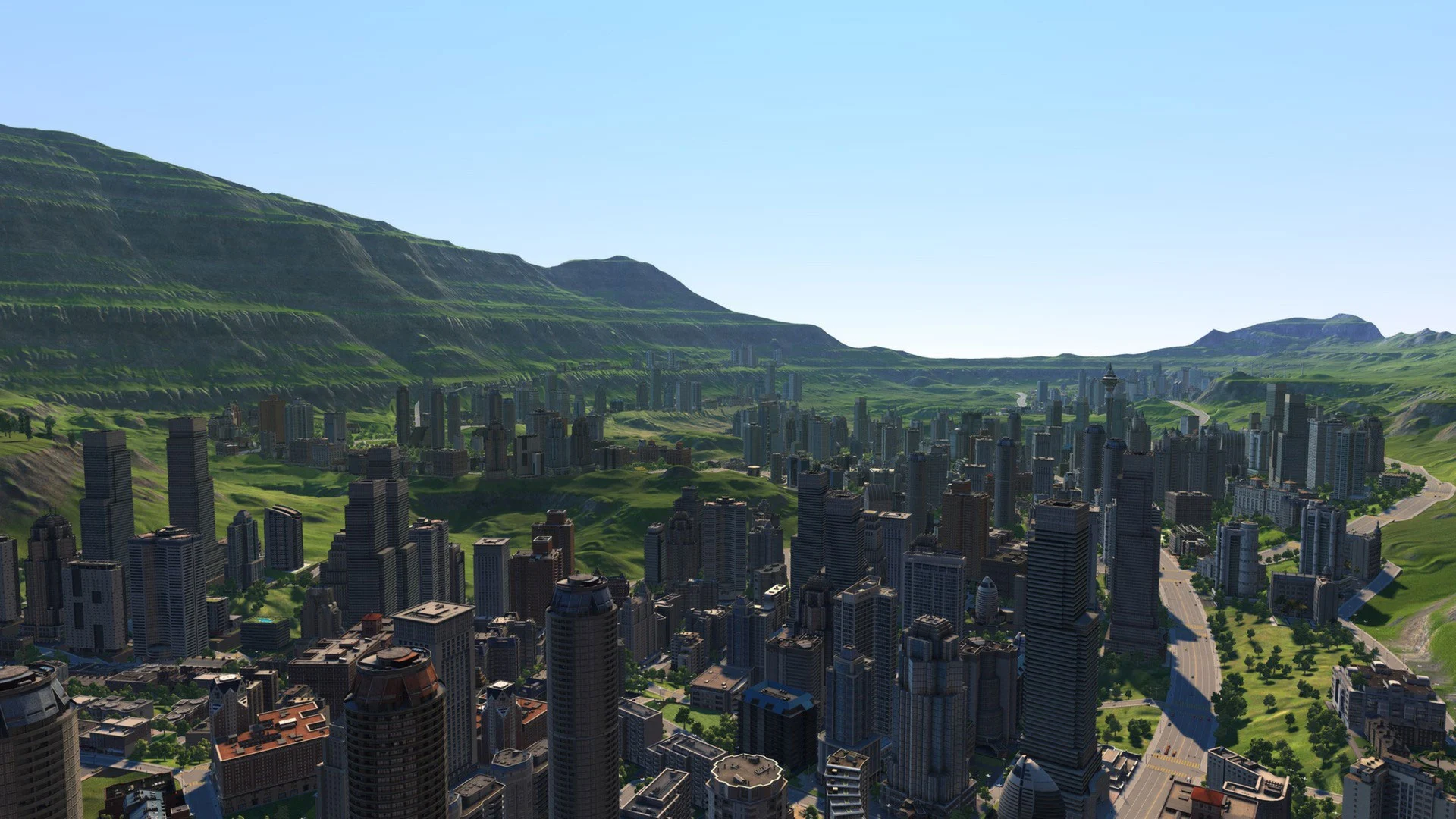 Cities XL is a game developed and published by Monte Cristo. In Cities XL, players are tasked with building out different zones for residential, commercial, and industrial buildings. Released on October 8, 2009, Cities XL enables players to develop working road networks and transportation hubs.
Cities XL has a somewhat-controversial history as a now-shuttered multiplayer experience where people could contribute and trade on persistent planets. If this sounds a bit too ambitious, it turns out it was, as the program was closed in 2009. Now, players can play this somewhat historic city-building game as a single-player experience. While the company followed up with its title Cities XXL, it generally received negative reviews for being too similar to the previous entry in the series.
To purchase Cities XL Platinum, visit the Steam Store.
Cities Skylines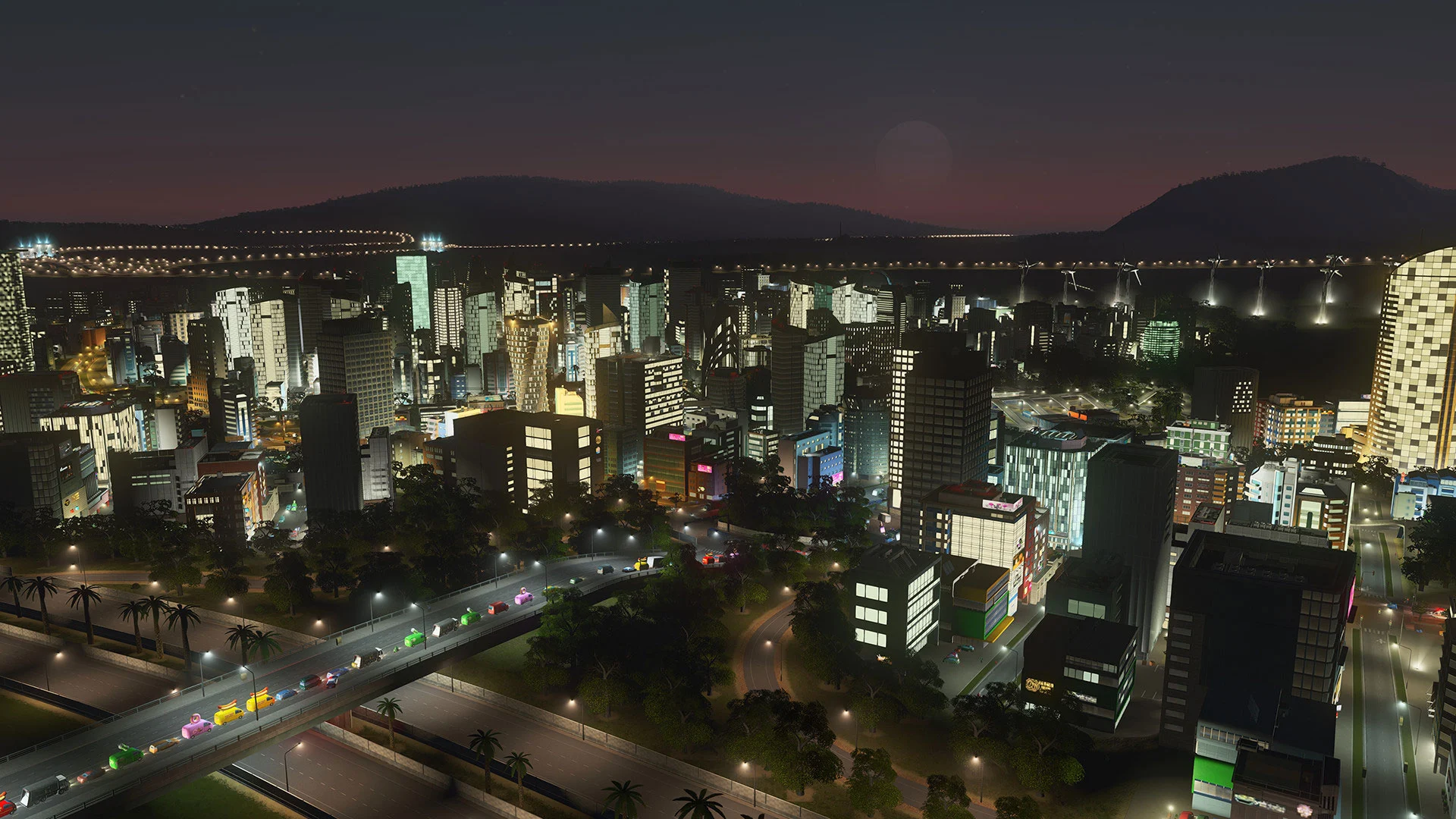 If you're looking for a city-building game based on modern times, then Cities Skylines, developed by Colossal Order Ltd. and published by Paradox Interactive, is a great choice. City Skylines was originally released on March 10, 2015, and is more about modern-day city management and urban planning. You can build complex road systems, bridges, and different hubs and cater to them the way you want.
With some of the deepest city-building mechanics in the genre, Cities Skylines has received Very Positive reviews on the Steam store and is beloved by city-building fans worldwide. If you haven't played this one and enjoy modern urban planning, we highly suggest it.
Buy Cities Skylines on the Steam Store.
That was our list of the top historically-accurate city-building games for PC. Did we miss your favorite city builder? Let us know in the comments below.
See also: Best Action Roguelike Games
Did you know we also do game guides? See our Guides Section for in-depth walkthroughs.