BitLife challenges usually include some whacky objectives from week to week. If you've been trying to complete the Beast & Beauty challenge, there's one specific requirement that might be giving you some trouble. Not to fear because we're here to help. Here's how to marry an uggo in BitLife.
You can always check out a running list of the latest BitLife Challenges in our guide in case you want to brush up on your BitLife skills.
How to Marry an Uggo in BitLife
In BitLife terms, an Uggo is defined as someone whose Looks stats are not as high as yours. For the Beast & Beauty challenge, players who want to marry an Uggo should go into the Activities tab and select the Love option. Tap on the Date option to find a date, and make sure their Looks stat is lower than yours.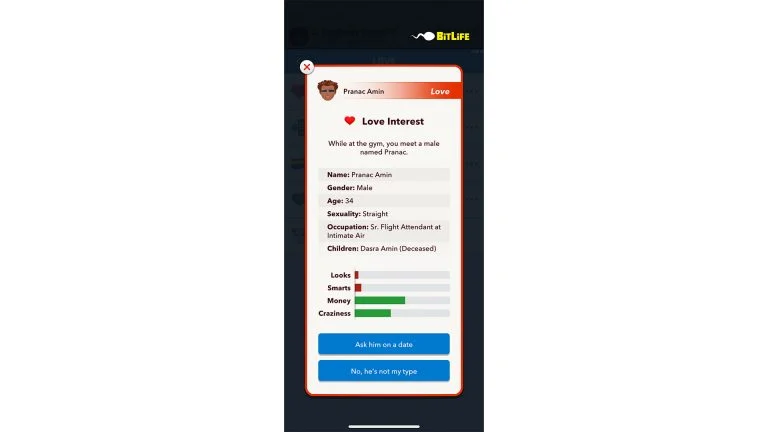 Once you find a suitable love interest, ask them on a date. Make sure to spend time with them, pay them compliments, and do various activities with them to increase your relationship. Eventually, either they will propose to you, or you can propose to them. After getting married, assuming your Looks are still as high as possible while your partner's looks are low, you should get credit for the requirement to marry an uggo.
There's not much else to it. The BitLife challenge to 'marry an uggo' all boils down to marrying someone less attractive than yourself. And now you know how to complete this objective and hopefully finish off this week's challenge. You can check out more BitLife guides and content in our BitLife section.