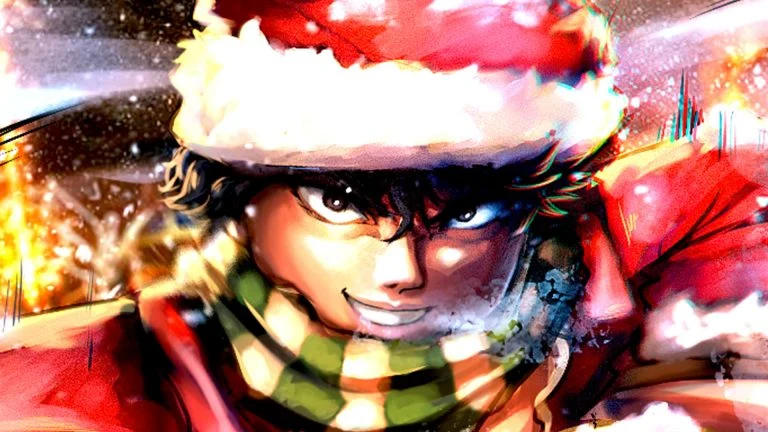 The Christmas Update is finally here for Blox Fruits players as of December 26, 2022. That means players can now visit the Event Island, known as the North Pole, in any of the three seas. If you're having trouble figuring out where to find the Christmas Event Island in Blox Fruits, we're here to help.
Blox Fruits North Pole Island Location
The Blox Fruits Event Island, known as the North Pole, can be found at the following locations:
1st Sea: Next to Frozen Village
2nd Sea: Next to the Graveyard
3rd Sea: Next to Chocolate Island
Once at the Sea of Treats, you will notice an active countdown timer. When the timer gets to ten and five minutes, a server-wide announcement will go out, giving you plenty of time to get over to the Event Island.
The timer is for the Presents Event — before the timer hits zero, stand inside the circle in the middle of the North Pole Island. At that time, gifts will start going out. As a note of caution, ensure you're in the green circle when the timer runs out, or you won't get any gifts! More players in the circle mean more gifts will spawn out of the big red present. You can only open one gift per event, though.
The presents contain random fruits, and they also have a chance to hold a limited-time Christmas Event accessory called the Holiday Cloak (Mythical).
In addition to the Christmas event, there's an NPC on the Island called Santa Claws. He sells limited-time items in exchange for Candy, including the Elf Hat, Santa Hat, and Sleigh. A Magic Elf NPC also sells double experience, Stats Refund, and Race Reroll for candies.
To get Candy, you need to kill enemies that are within a similar level to you. So, if you're level 2400, for instance, try to kill level 2400 NPCs. It appears that killing enemies that are over a 100-level difference from you does not reward Candies.
Lastly, there's also a Candy Cane Quest Giver (Sea 3), with two quests: Candy Pirate and Snow Demon. Each one required you to defeat a few Candy Pirates or Snow Demons in exchange for beli and experience. The new level cap in Blox Fruits is 2450 as of the Christmas Update.
You can check out our Blox Fruits codes for the latest freebies and rewards, including a new code from Christmas that is still active at the time of writing.