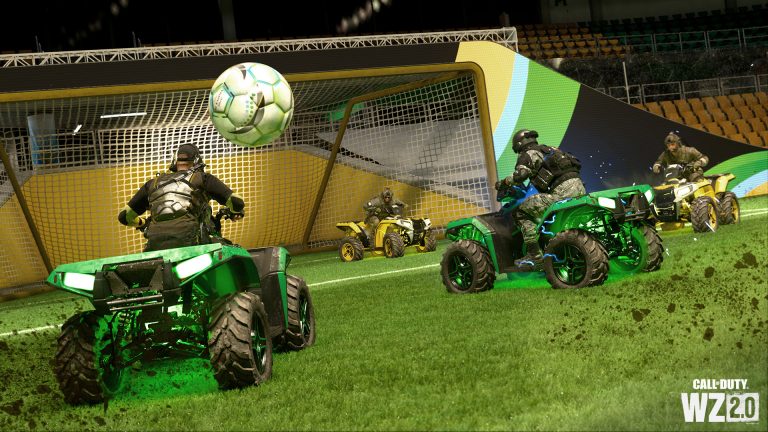 Call of Duty Warzone 2 Season 1 will host a limited-time game mode called the Call of Duty: Warzone Cup from December 14-23, 2022. 
Call of Duty Warzone 2 is a lot of things, but chances are not many would compare it to Rocket League. Apparently, Infinity Ward and Activision have different opinions on the matter. 
From December 14 at 10 a.m. PT / 1 p.m. ET and ending on December 23 at 10 a.m. PT / 1 p.m. ET, players can ride into fierce competition on ATVs, trying to score goals on each other with soccer rules in what is being called Call of Duty: Warzone Cup.
Unlike other game modes in Call of Duty Warzone 2, in the Warzone Cup the goal isn't to kill your enemies. Instead, players will try to coordinate with each other to score goals on two opposing nets. If you're the type who relishes running people over in the game, the competition might be perfect for you.
Call of Duty: Warzone Cup Gameplay Rules
Each game in the Warzone Cup will last a maximum of eight minutes. Teams are made up of three Operators each, with the goal of moving the giant ball into the opposing net. First to five goals, or the team with the most points at the end of eight minutes claims victory.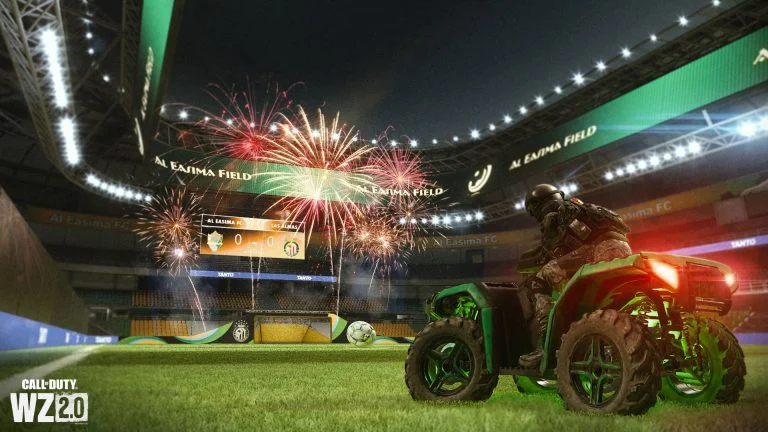 Players will also be granted access to a pulse energy move that can move the ball and enemy ATVs and Shock Sticks that will be scattered around the stadium. If a player rams into another player at top speed, it will destroy their opponent and their ATV for a temporary period of time. Hm, sounds familiar. 
Keep in mind this special game mode will only be around for a limited time, so make sure you hop into the game before December 24, or you won't be able to play it. 
Read more about the Season 1 update on the official Call of Duty Blog.
Visit our Call of Duty Section for more COD news and tips & tricks.