The Call of Duty Warzone 2 and DMZ playlist schedule is a weekly rotation of game modes in Warzone 2 and DMZ that updates each Thursday around 10 a.m. PT / 1 p.m. ET / 6 p.m. GMT, though the times and dates may adjust for seasonal events. Playlist updates keep game modes fresh and give players something new every week.
If you're addicted to the high-intensity action on Al Mazrah, and want to know exactly which game modes you can play this upcoming week, you need to keep an eye on the ever-changing playlist schedule. In addition to providing the updated schedule each week, we've also provided the settings for each game mode as the developers change it.
Call of Duty Warzone 2 & DMZ Playlist Schedule
Another week means a new and refreshed playlist for Warzone 2 and DMZ.
Here is the Warzone 2 and DMZ playlist schedule for July 5-12, 2023:
Warzone 2 Battle Royale Playlist:
Ranked Play (BETA)
Battle Royale
Mini Royale
Vondel Resurgence
Ashika Resurgence
Massive Resurgence
Lockdown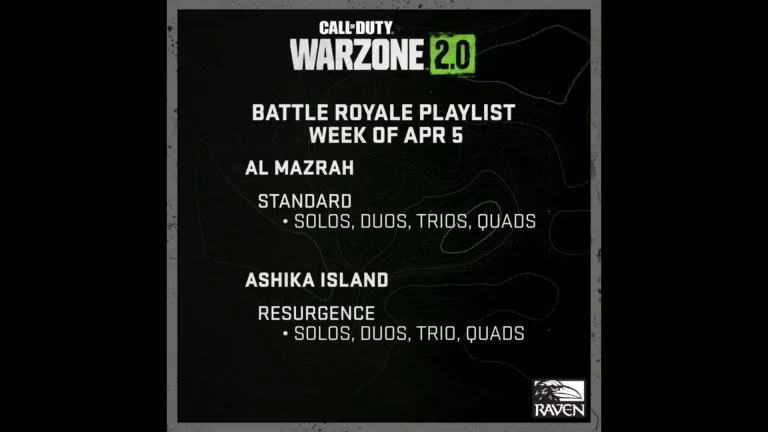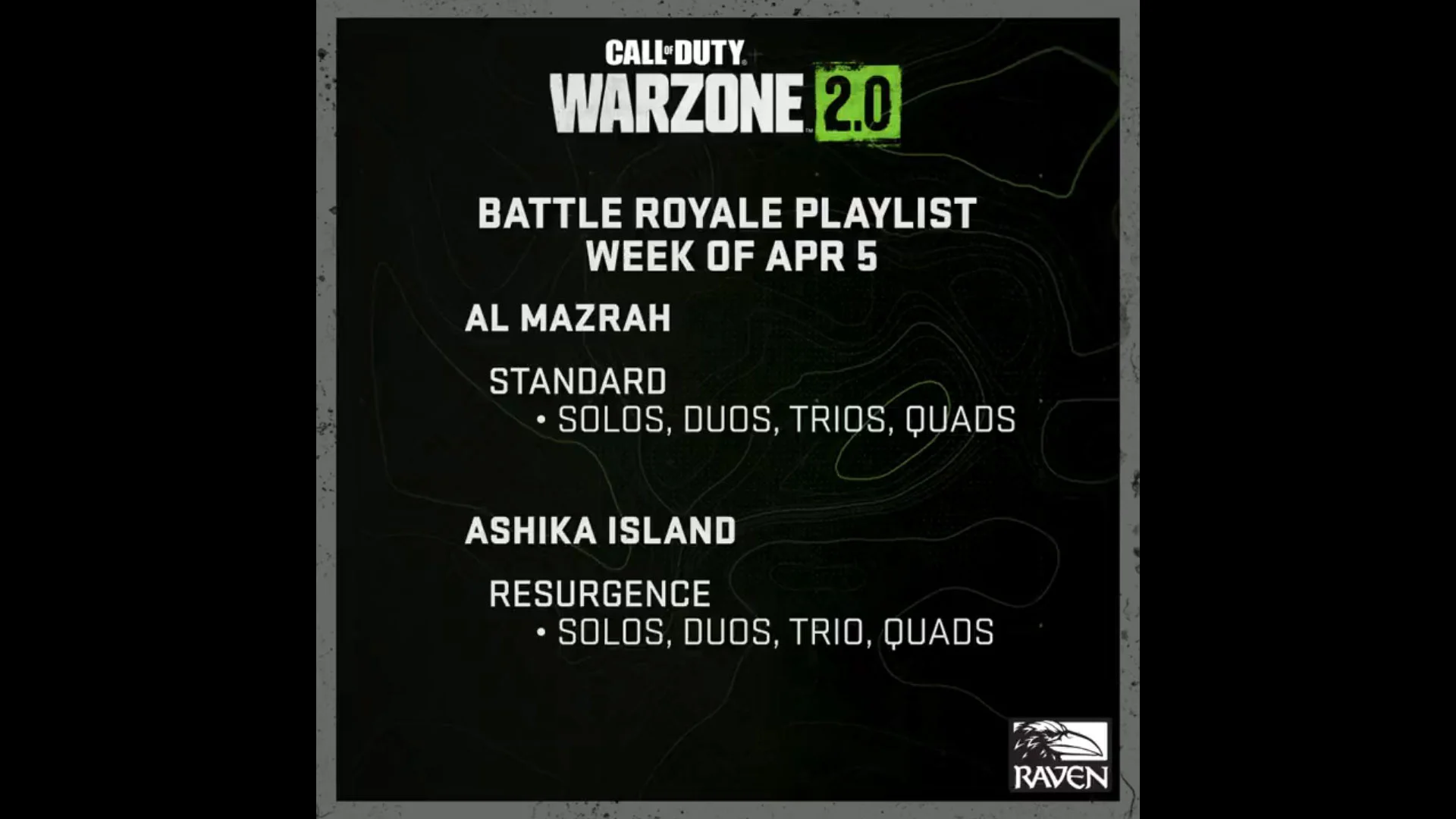 Schedule information is from the Raven Software Twitter.
For more updates like this, see our News Section.