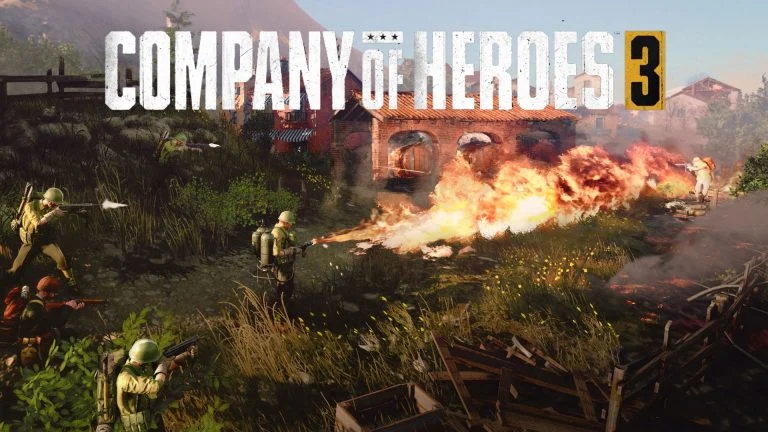 Relic Entertainment, developers of the upcoming WWII real-time-strategy game, Company of Heroes 3, will host a live stream detailing more information on the British Forces later this week. Here's what you need to know about the stream.
If you're addicted to Company of Heroes 3 and can't wait for it to come out on February 23, 2023, you can get more information on the British Forces faction during COH3's official teaser livestream. 
When is the Company of Heroes 3 British Forces Livestream?
Relic Entertainment will host their British Forces livestream at 10 a.m. PST / 1 p.m. EST / 6 p.m. GMT on Thursday, January 26, 2023. During the livestream, the developers will discuss what changes will be made to the faction and take a deeper dive into tech trees and mechanics for the British.
Players can watch the stream on the official Relic Entertainment Twitch channel. The news was delivered via a Tweet from the official COH3 Twitter.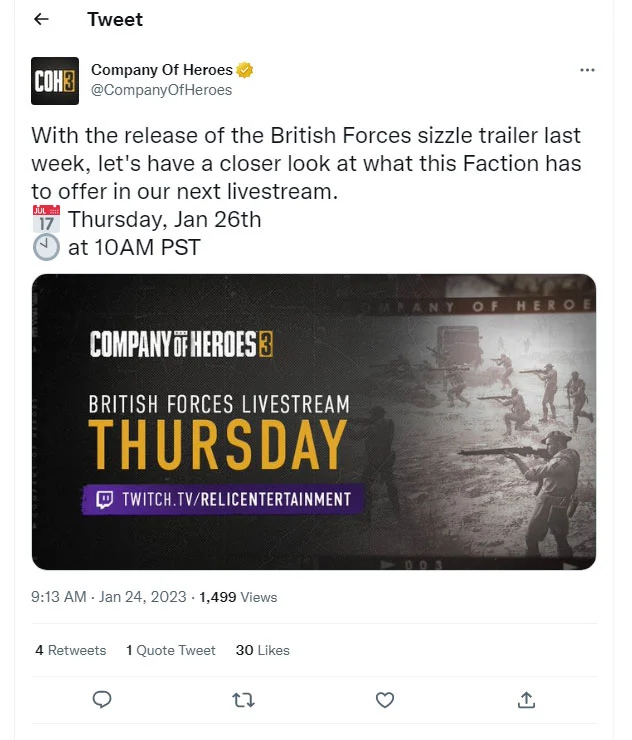 British Forces May Need an Overhaul
While this is completely subjective, we did get a chance to play the British Forces — and they turned out to be our favored faction in the game. With incredibly powerful anti-tank infantry, some in the community have decried the faction as being overpowered.
Indeed, a few anti-tank infantry can take out an entire Panzer unit, so we'll be interested to see what the developers have planned for the final version of the game, which releases on February 23, 2023. 
What is your favorite faction in COH3? What faction will be your main when the game releases? Let us know in the comments section below.
For more gaming news, bookmark our News Section.