Players left initially unimpressed with the launch of the real-time strategy war game, Company of Heroes 3, may have a reason to be excited with the latest patch.
Relic Entertainment, the development company behind Company of Heroes 3, recently broke the news in their community news section on a massive upcoming patch hitting the servers tomorrow. Codenamed Operation Sapphire Jackal, the update includes a host of bug fixes, QoL enhancements, and the addition of various cosmetics to in-game squads for single-player and multiplayer matches.
According to the post,
The new cosmetics will be available in the store, some of which can be purchased with War Bonds or Merit, the latter of which can be earned in-game. According to the developers, they are striving to make sure that there is "a balanced mix of earnable and paid content available so that players can choose how they use the store, and that there is unlockable content available to everyone."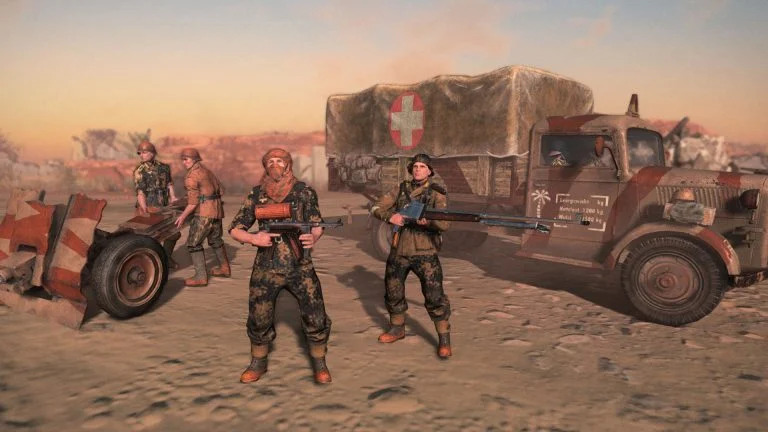 In addition to cosmetics, players will also gain access to new Challenges, which will refresh daily and weekly, giving players more incentive to log back in to see which missions are available to them.
There was also a long list of bug fixes and gameplay tweaks, which you can read about in their official post.
For more updates on all things gaming, see our News Section.