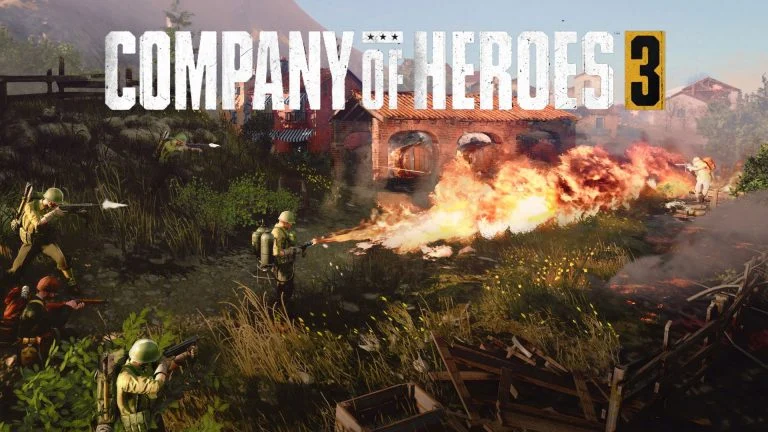 If you've been having a blast testing out the new Company of Heroes 3, but now you can't access the servers, it's because the game is performing a hotfix. Here's everything you need to know.
If you've been capping points and killing Wehrmacht in the latest entry of Company of Heroes 3, you might be pretty bummed to see that the game isn't working right now. However–there's no reason to fret; it's just some temporary downtime to fix some issues players have been having since the launch of the Tech Test.
How Long is the Company of Heroes 3 Servers Down?
Hotfix 1.1 patch will be implemented on Company of Heroes 3 servers on January 12, 2023, at 1 p.m. PDT / 4 p.m. EDT / 9 p.m. GMT, and will result in a downtime of around 2 hours. During the outage, players cannot access Company of Heroes on Steam, according to the official Company of Heroes Twitter.
Why are Company of Heroes 3 Servers Down?
COH3 servers are down to fix many of the technical issues players have been having since the launch of this test. After all, it is called the Tech Test–so the development team, Relic Entertainment, can apply a hotfix to remedy crashes that players have been experiencing.
To be exact, the Company of Heroes 3 Hotfix 1.1 will include the following:
General Changes
Enabled Annihilation Game Mode in Custom Games.
Bug Fixes
Fixed a crash when exiting from a match or mission.
Fixed a crash where using an ability and opening the Tactical Map would sometimes cause a crash.
Fixed a crash when loading into a match.
Players should now be able to chat during a match.
Fixed an issue where A.I. was unable to use upgrades in certain Battlegroups. Players may see difficulty changes based on this.
So, no need to worry. Just wait it out, and the servers will eventually come back up later.
If you want, you can check the Company of Heroes Twitter to stay up-to-date on the progress of the hotfix.
Are you enjoying COH3 so far? We want to hear from you. Let us know in the comments section below.
For more news like this, bookmark our News Section.