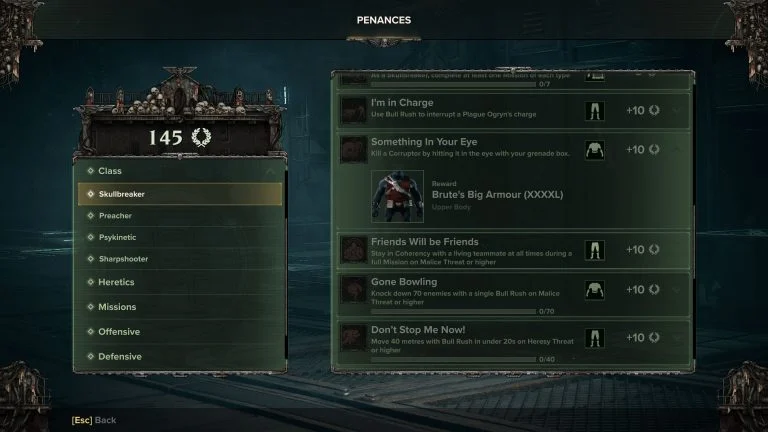 In Warhammer 40,000: Darktide, Penances are the game's missions that you need to complete to unlock different cosmetics, portrait frames, and other bonuses. One of the more confusing Penances in Warhammer Darktide is for the Ogryn Skullbreaker called Something in your Eye. 
The task asks players to "Kill a Corruptor by hitting it in the eye with your ammo box." But what exactly is a Corruptor, and how are you supposed to hit it in its eye? Well, when we explain it, it'll become very easy. 
How to Complete Something in your Eye Penance
To complete the Something in your Eye Penance in Darktide:
Spawn into Complex HL17-36 or Silo Cluster 18-66a.
Wait for your objectives to read "Purge the Daemonic Growth."
Find the Corruptor or the giant orange-yellow eyeball. 
Hit G or your ammo box button.
Throw the box directly on top of the eye. Once you do so, it will wither away, and you'll instakill the Corruptor.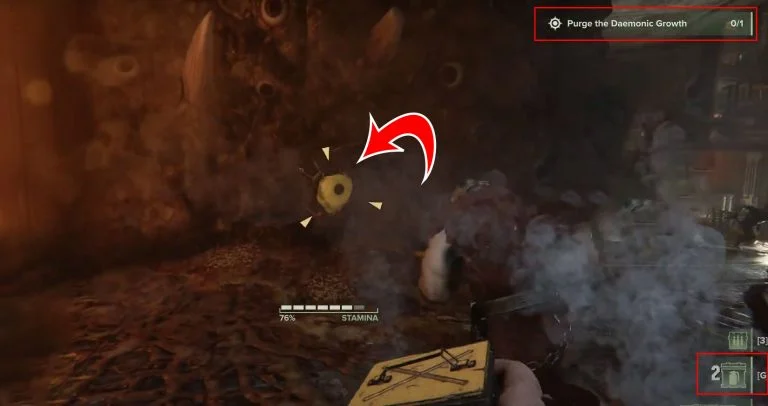 Corruptors only spawn on specific maps Smelter Complex HL17-36 and Silo Cluster 18-66a. Make sure that you're loading into these maps to complete the quest.
Once inside, you'll want to keep an eye on the top right of the screen. When it says, "Purge the Daemonic Growth," you'll know a Corruptor is about to spawn. 
Something in your Eye Penance Rewards
Ogryns that are big enough bois to finish this quest will receive the Brute's Big Armour (XXXXL), a cosmetic that you can use on your upper body. This looks much better than the tattered rags that you start with, so Ogryn's looking to up their fashion game should definitely try to complete this easy quest. 
Ultimately, the hardest thing about the Something in your Eye Penance is figuring out exactly what a Corruptor is. Since there is no in-game encyclopedia or any pictures to go along with the quest, we get why this one might have confused you.
For more Warhammer 40K: Darktide guides, see our Darktide Guides Section.