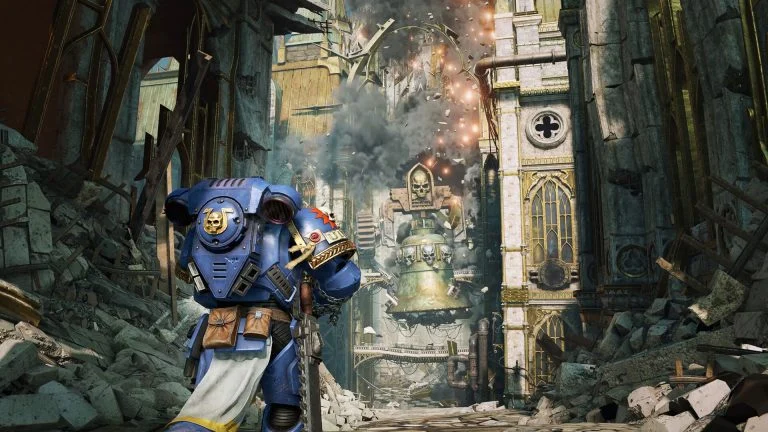 Henry Cavill recently confirmed his participation in the Amazon/Vertigo Entertainment Warhammer 40,000 series. Cavill, who is no stranger to videogame roles, has been highly supported by the gaming and Warhammer communities. 
Fans of the Witcher Netflix series that were sad to see Henry Cavill go as Geralt of Rivia may get another chance to see him, albeit in a different universe this time. The Man of Steel actor announced his participation in the upcoming Amazon Warhammer 40K series on his Instagram earlier today.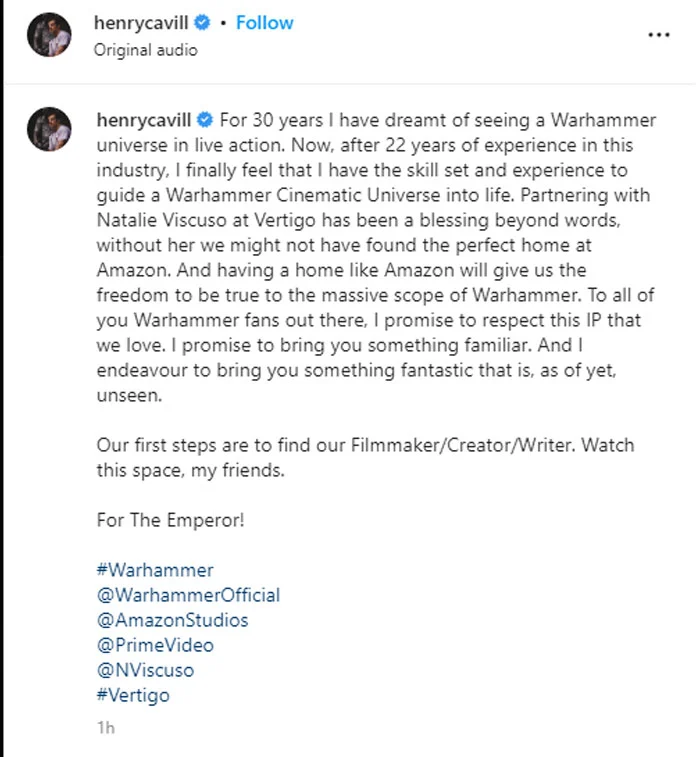 As a fan of the Warhammer universe, Cavill is no stranger to the source material. In fact, as a hobby, he hand-paints figurines for the tabletop game and has been a fan of the franchise since he was 10, according to an interview with the BBC. This knowledge is a good thing, as sometimes the widely beloved but sometimes overly convoluted Warhammer lore can be quite a lot for those just getting into the universe.
With the release of the popular Warhammer 40K: Darktide, among other games, including the upcoming Space Marine 2, Warhammer is getting a lot of love from fans at the moment. Those that have been around for a while with the Warhammer franchise know how niche the community was and can be–so it's good to have an authentic fan playing such a pivotal part in the show.
While not much is officially known about the new series, Hollywood Reporter confirmed that Amazon acquired the rights to the series with Games Workshop after fending off several other offers from competitors.
While no director or producer has been named for the show, and we're not even sure what role Cavill will be playing (we're hoping Space Marine, obviously), the article also goes on to confirm that Vertigo Entertainment, the same company set to produce the upcoming Bioshock movie, is also executive producing this new Warhammer series.
We'll be sure to keep to keep you updated in our News Section.