Dead by Daylight Level 3 for Tome 13: Malevolence has just unlocked. With it comes new challenges and rewards for skilled Players. Here's everything you need to know about Dead by Daylight Tome 13 Level 3 challenges, rewards, and tips and tricks to keep you alive long enough to complete them.
Dead by Daylight Tome 13 Level 3 Challenges
To Complete these challenges, Players should bring Perks that work around Chases. The Tome 13 Level 3 challenges include both survivor and killer challenges, including:
Survivor Challenges
Sore Ankles
Glyph Pursuer
Glyph Prowler
Blue Ribbon Runner
Athletic Grace
Killer Challenges
Stalked and Loaded
No Witness
Another for the Entity
Front Page News
Keep reading for an in-depth breakdown and walkthrough of each challenge for Dead by Daylight Tome 13 Level 3.
Survivor Challenges
Sore Ankles: Survivor Challenge
Fall from a great height while being chased 4 times.
The best tool for this is Map Offerings. Damaged Photo, Jigsaw Piece, Strode Realty Key, and others all weight the Trials towards taking place on maps with drop points. Consider bringing Nea Karlsson's Perk Balanced Landing for a speed boost after falling.
Glyph Pursuer: Survivor Glyph Challenge
Commune with 8 Green Glyphs.
These Glyphs spawn when Survivors are Hooked and Generators are repaired. They're revealed during the Endgame collapse; use an Endgame Survivor build to clear this Challenge quickly. Hope and Adrenaline from Meg Thomas give Endgame speed boosts and Healing that can help with fleeing the Killer between looking for Glyphs.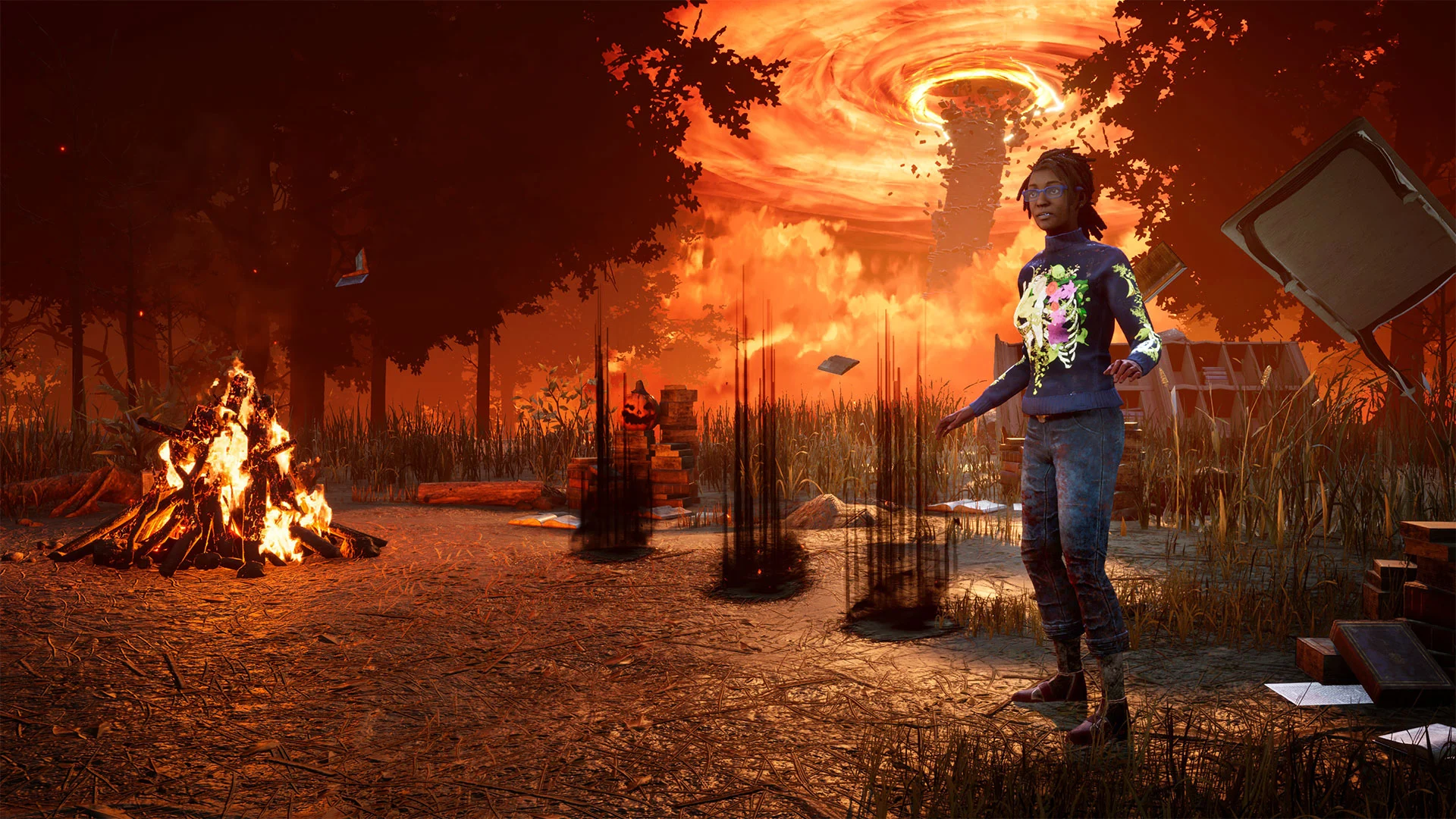 Glyph Prowler: Survivor Glyph Challenge
Commune with 3 Pink Glyphs.
This Challenge will spawn more of the Pink Stalking Glyphs first introduced in level 1. The trick to beating these is to use cover in the environment; block its line of sight while approaching. They can only Expose Survivors they can see.
Blue Ribbon Runner: Survivor Master Challenge
Escape a Trial with only the Perks Quick & Quiet and Sprint Burst equipped.
The loss of 2 Perk slots is tough, but there's no rule against items. Medkits allow self-Healing and Toolboxes speed up Generator Repairs. These should help you reach the Endgame. Dull and Skeleton Keys are also an option for Survivors caught in blowout matches; hatch escapes still count.
Athletic Grace: Survivor Master Challenge
Vault a Pallet or Window 4x during Chases as Meg Thomas. Complete this Challenge in a single Trial.
While it's counterproductive to your survival, there's nothing stopping you from Vaulting away from the Killer and then right back into him to complete half this challenge in a single Chase. Bring Perks like Windows of Opportunity from Kate Denson and Lithe from Feng Min to find Vault opportunities and get the most out of them.
Killer Challenges
Stalked and Loaded: Killer Master Challenge
Mark a Survivor and knock them Down within 15 seconds as The Ghost Face. Do this 2x in a single Trial.
Use The Ghost Face's Drop-Leg Sheath Add-on for a speed boost after Marking. To be certain, also bring Victim's Detailed Routine to also hit them with Exhaustion to block Perks like Sprint Burst and Dead Hard. Combine with Info Perks such as Surveillance from The Pig or Whispers to find Survivors to Mark more easily.
No Witness: Killer Master Challenge
Hit 5 Survivors while Undetectable. Complete this challenge in a single Trial.
We're not locked to The Ghost Face here. This is a good opportunity to play other Stealth Killers including Jumpscare Myers or The Wraith with the Add-ons Coxcombed Clapper and "The Ghost"- Soot. Stealth Perks such as The Plague's Dark Devotion and The Executioner's Trail of Torment also work. As before, Info Perks will help with finding the Survivors in the first place.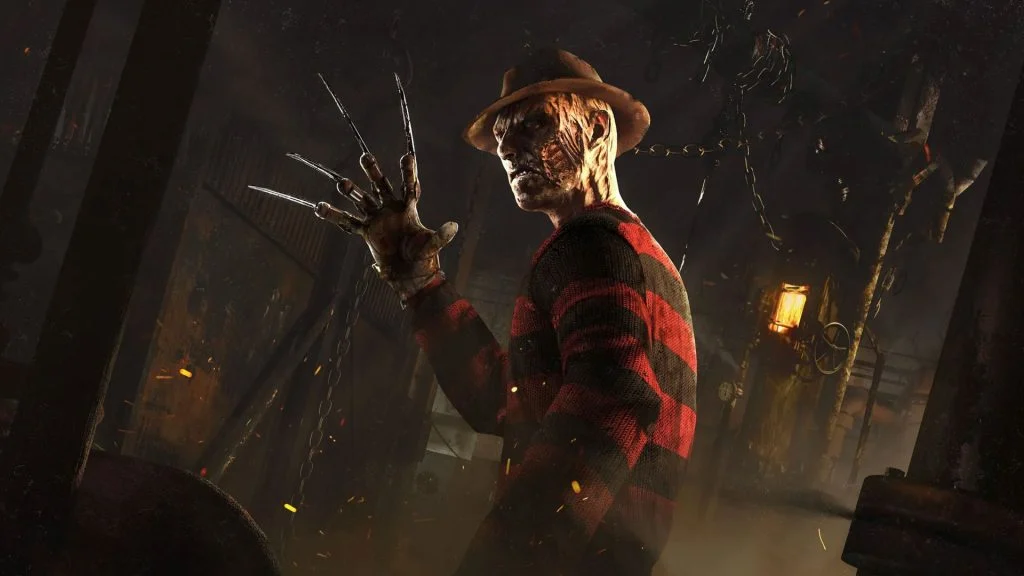 Another for the Entity: Killer Master Challenge
Sacrifice 3 Survivors to the Entity in a single Trial.
This Challenge requires a big margin of victory. Bring your strongest Killer build (we've covered a few) and remember that only Sacrifices count. Survivors that bleed out or are killed by Mori Offerings or special Killer mechanics don't work.
Trapping the Survivors in the Trial past the Endgame Collapse timer also counts as a success. Use the Perk Blood Warden from The Nightmare for this and wait for the progress bar to reach at least half before triggering. This tactic is risky but offers another option.
Front Page News: Killer Master Challenge
Hook the Obsession 2x in a single Trial while using the Perk Furtive Chase
This Challenge isn't as bad. We're not restricted in terms of Killers or other Perks, so we can build around getting this Challenge done. Nemesis from The Oni swaps the Obsession status to Survivors that stun the Killer. This way we don't have to find our Obsession each time.
Dead by Daylight Tome 13 Level 3 Rewards
Completing enough Challenges to reach the far side of Level 3 will unlock the following:
15 extra Rift Fragments,
Rehabilitated Plane Charm
Access to the Level 4 Challenges
The Challenges themselves offer more Rift Fragments and Bloodpoints as usual.
For more Dead by Daylight content, see our Dead by Daylight Section.