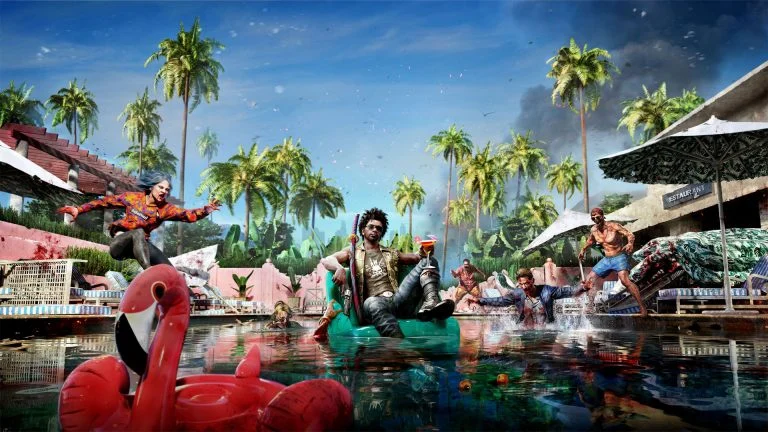 Developed by Deep Silver and Dambuster Studios, Dead Island 2 is the perfect upcoming game to satiate your zombie-killing tendencies and releases on consoles and PC on April 28, 2023. 
If your fill of zombie bloodlust wasn't satisfied with the original Dead Island, you'll be happy to hear the sequel, Dead Island 2, is releasing later this year. 
Dead Island 2 Release Date
Dead Island 2 releases on PlayStation 4, PlayStation 5, Xbox One, Xbox X|S, and PC on April 28, 2023. For PC, the game will initially be released as an Epic Games Store exclusive. 
Dead Island 2 Trailer
The three-minute trailer showcases some of the new and gory graphics available in the title. Set to Hollywood Swinging by Kool & The Gang, the preview mainly showcases the adventures of Jacob, a new & unique character in Dead Island 2. 
It ends with Jacob equipping a samurai sword — a melee weapon we hope makes it to the game's final cut.
This time, players will be thrust into a quarantined Los Angeles where you and a handful of other survivors are resistant to the deadly pathogen turning the populace into mindless undead hordes. With even more ways to dismember, explode, and generally devastate zombies and all-new UHD graphics, the game is bound to be popular among horror fans and gorehounds alike.
Gamers can pre-order the game on the official Dead Island 2 website. 
Meet all the personalities in the game with our guide to the new Dead Island characters.
For more news updates on the latest titles, see our News Section.