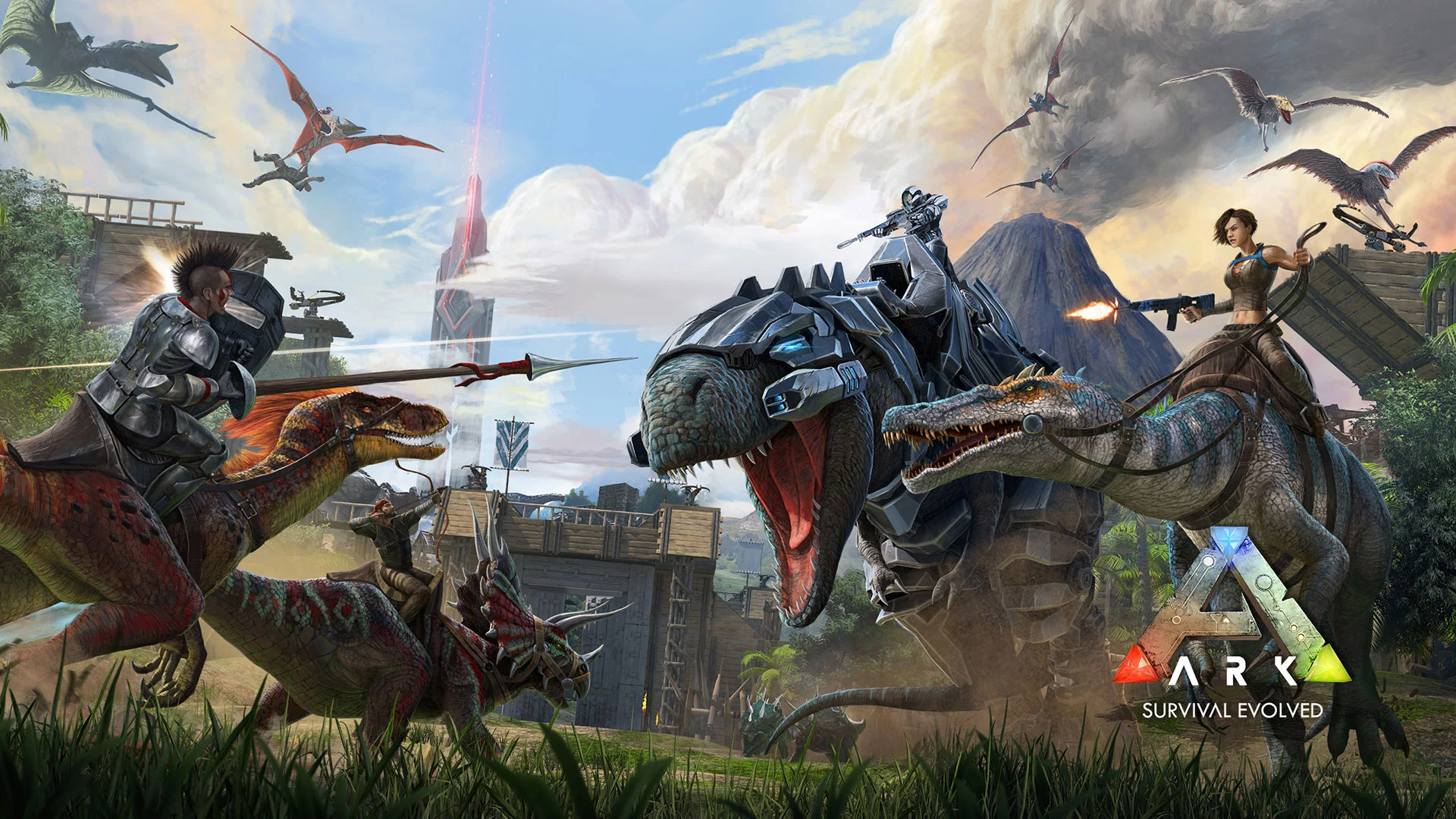 If the hype of Vin Diesel riding on the back of a dinosaur did not get you hyped on the ARK franchise already–this might. As of writing, the first installment in the series, ARK: Survival Evolved, will be free to keep on Steam.
What is ARK: Survival Evolved?
ARK: Survival Evolved is a PvP survival game created by Studio Wildcard. ARK is set in a universe where dinosaurs still roam the land, and your objective is to build a base, collect food, and tame dinos.
Wildly popular online, ARK is one of the most successful games to ever come out of a smaller studio.
How Long is ARK: Survival Evolved Free on Steam?
ARK: Survival Evolved won't be free on Steam forever. In fact, to keep the game forever, you'll need to get it between the dates of June 14 – June 19, 2022, and the game reverts to a paid game at 1 p.m. EST.
Though ARK isn't an expensive game, it typically costs $29.99 USD, so that's a pretty decent savings for logging in and hitting a button.
The developers have not stated why the game is free, but we can speculate that it's likely to start building hype for the second installment of the game that debuted at the Xbox and Bethesda Games Showcase 2022.
Where Can I Download ARK for Free?
ARK will be free on the Steam Store Page until June 19, 2022. Adding it to your Steam library will give you the game to keep, forever.
Is ARK Free on Xbox or Playstation?
As of the writing of this article, ARK is not free for Playstation or Xbox. However, keep an eye out on our News Page for more updates, as both consoles have held free ARK specials in the past. In fact, right now, ARK: Survival Evolved is 67% off on the Playstation Store.
Are you looking for more free games? Keep an eye on our News Section for frequent updates.