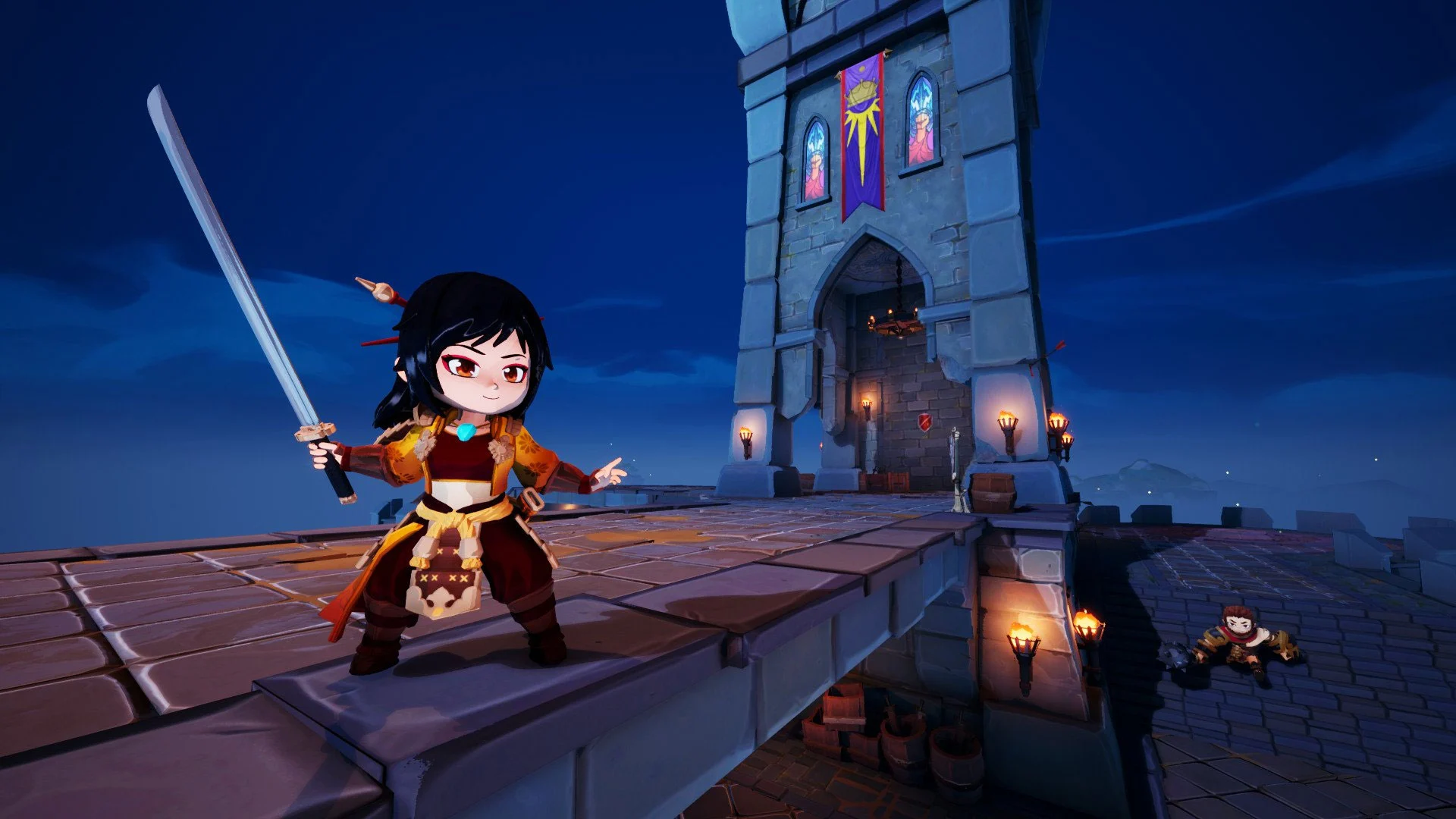 Hi-Rez Studios had several exciting announcements today at the OTK Games Expo. Announcements included some exciting new content for SMITE, Rogue Company, Paladins, and a brand new game announcement: Divine Knockout. The third-person "physics brawler" known as Divine Knockout miniaturizes the mythological Gods from SMITE and brings them to bite-size game modes like King of the Hill, Oddball, 1v1, and 3v3.
The official first-look trailer for Divine Knockout is now available on YouTube. Check out a behind-the-scenes look at the mythological multiplayer mayhem firsthand. 
Pick from an extensive roster of deities and hop into some fast-paced third-person combat. Each character has a few unique moves that are simplified and bound to single buttons, which enables anyone to pick up the game and enjoy it no matter your platform of choice. The game will launch with cross-platform play and progression on all platforms.
The game is set to launch later this year but is currently in its alpha registration phase. If you want to be one of the first players to try this game out, you can head to the website to sign up now. For more information, you can also follow the KO Crew on Twitter, Instagram, Facebook, and TikTok.
Divine Knockout is the first title from Red Beard Games, a game studio based out of Brighton, UK, owned by Hi-Rez Studios. Red Beard Games has several career opportunities available for Engineers, Artists, Producers, Designers, and other roles in the games industry.
Divine Knockout alpha registration is currently open on their website. Sign up today to check it out and wishlist it on Steam, Epic Games, and PlayStation. It will be available on PC, PlayStation, and Xbox in 2022.
Stay tuned to our news section for more gaming announcements, news, and reviews.