Vampire Survivors brought new life to the action roguelike genre, a style of game where it's all about surviving at any cost, inevitably hitting the Game Over screen and then doing it all over again. Needless to say, games in this genre focus on high replayability value, often offering a way to perma-upgrade stats and characters that persist upon death.
Since its release in 2021, Vampire Survivors has gone on to amass a cult-like following. It has also inspired thousands of new games, some low-effort clones, but others that innovate and bring something truly unique and special to the table. These are 7 bullet hell, bullet heaven, action roguelike — and whatever else you want to call it — games like Vampire Survivors that are well worth your time, in no particular order.
7. Boneraiser Minions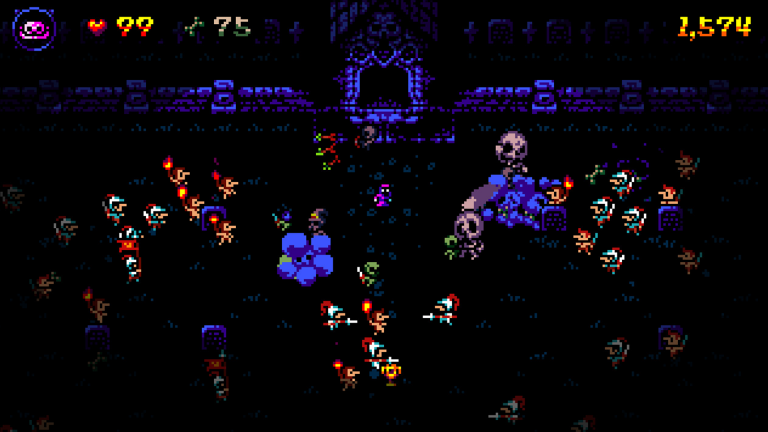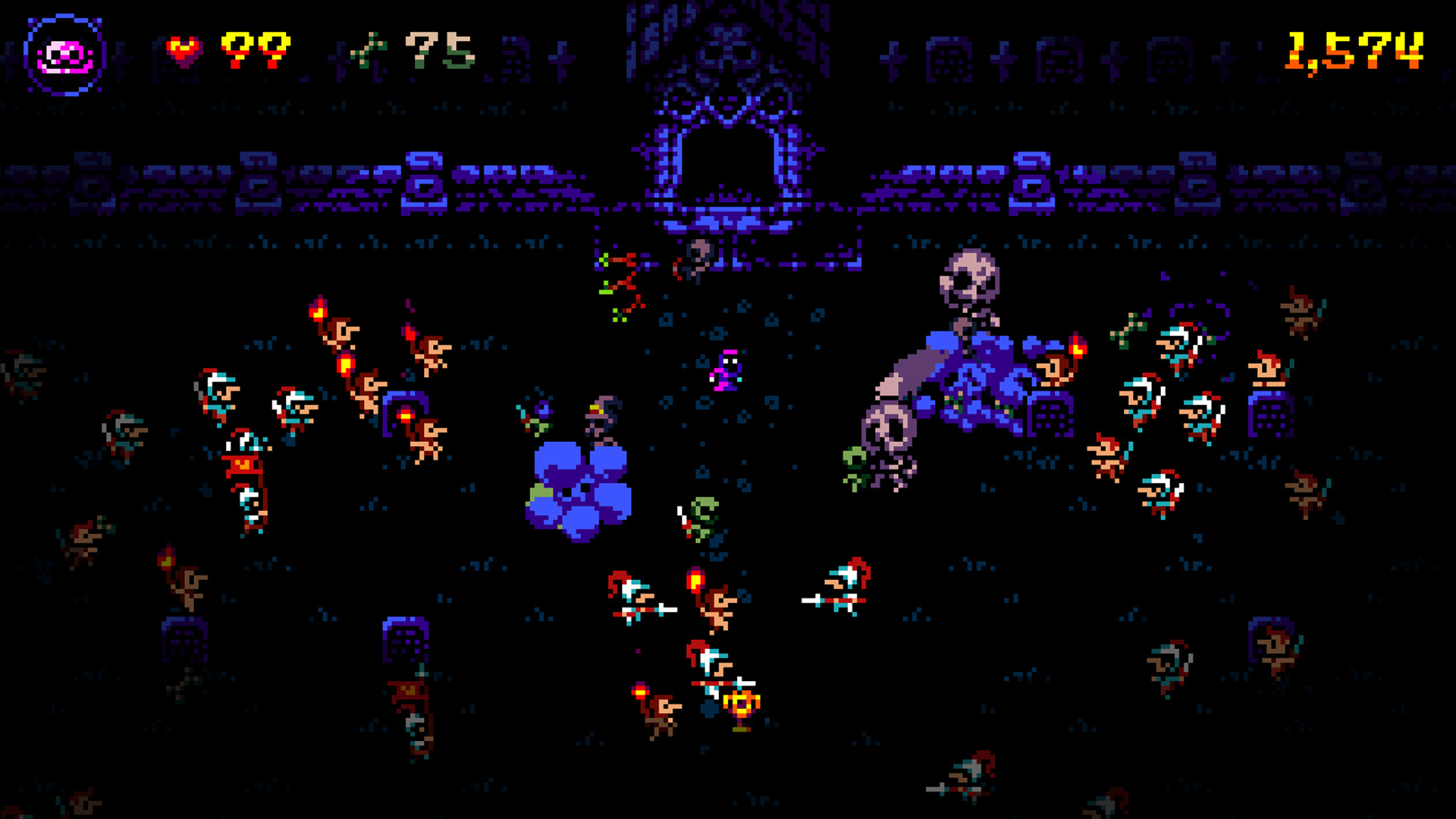 Fancy the art of necromancy? Released on August 5, 2022, Boneraiser Minions is a game where players control a necromancer who raises an army of minions to fight off endless waves of enemies. There are tons of minion types, power-ups, persistent upgrades, and content that make the game highly replayable and well worth the $4.99 price tag on Steam.
Aside from being very addicting and replayable, the developers seem dedicated to updating this game, improving things, and giving the player base new content to enjoy. It's always nice to support these types of game devs, and the abundance of play styles and builds makes this game stand out from its competitors.
RELATED: The 8 Best Action Roguelike Games on PC
6. Brotato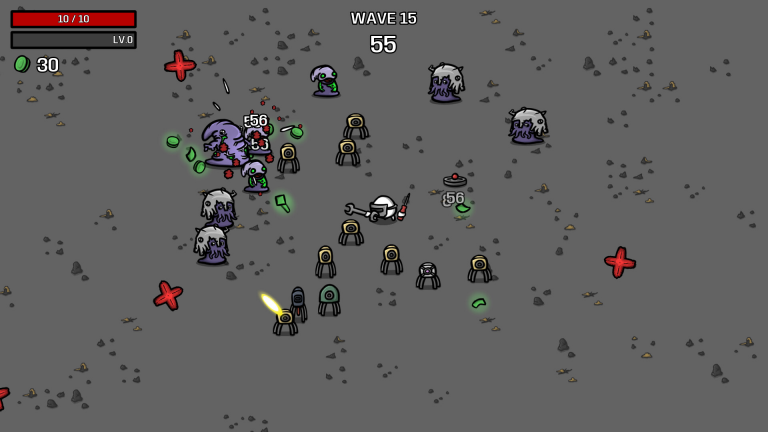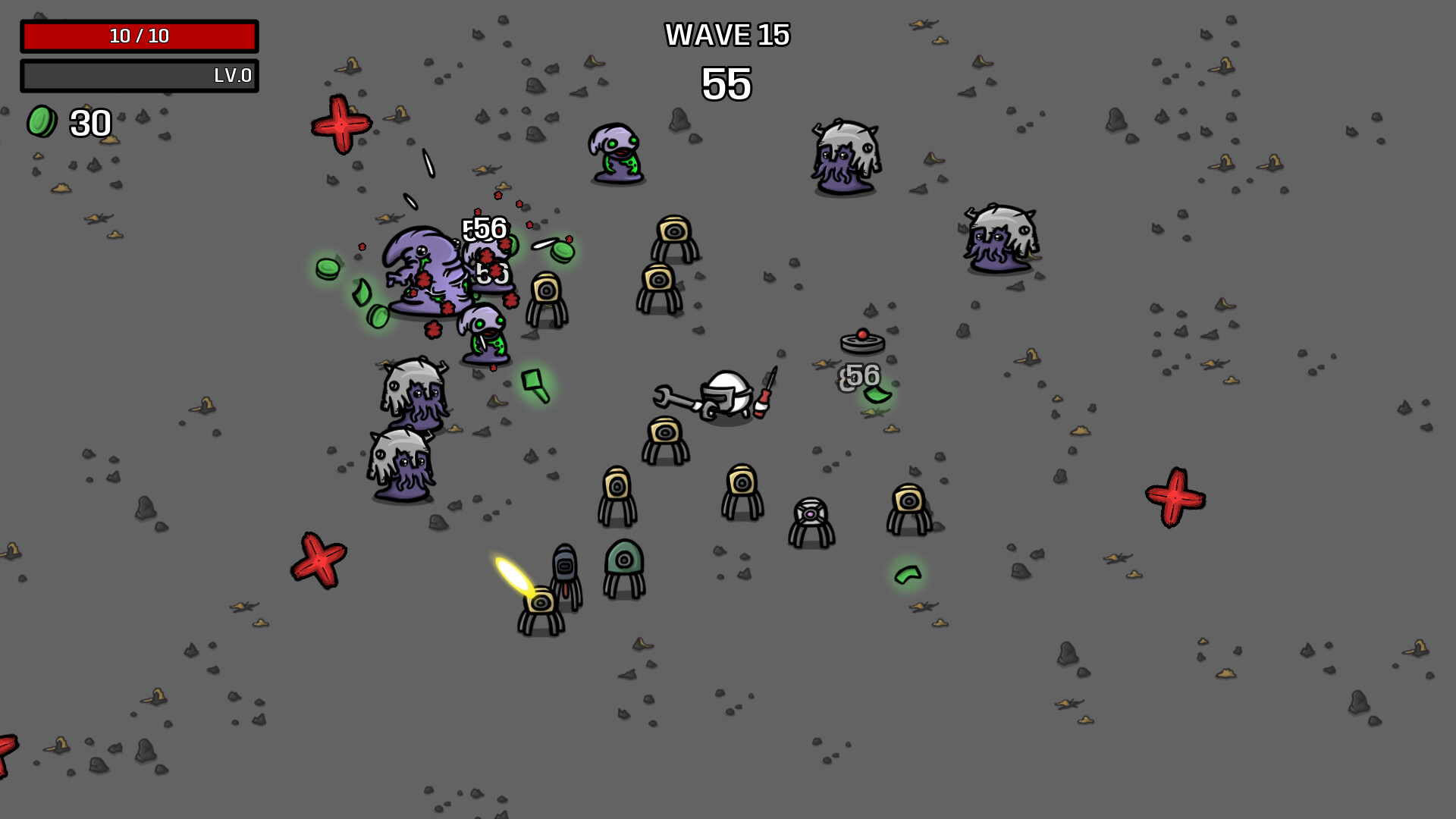 Brotato is perhaps the most successful Vampire Survivors-inspired game on this list. With an overwhelmingly positive review consensus of over 20,000 reviews, Brotato totally nailed the formula. The game keeps things simple but provides enough customization that min-maxing your character and trying out different builds keeps you coming back for more.
Released on September 27, 2022, by Blobfish, Brotato is a "top-down arena shooter roguelite" where players can equip up to six weapons simultaneously and wreak havoc on incoming hordes of aliens. Brotato is easy to get the hang of yet difficult to master and brings lots of new ideas to the table for fans of the genre.
5. Soulstone Survivors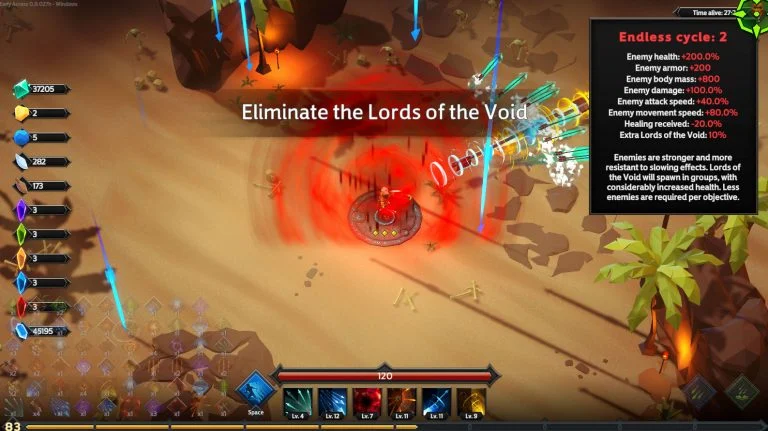 Soulstone Survivors is a game created by Game Smithing Limited. Released on November 7, 2022, it's one of my favorite action roguelike games of the year. The characters and art style give me serious Warcraft 3 vibes, and there are many heroes, skills, and builds to experiment with, level up, and unlock.
Pick from fantasy characters like the Elementalist, Pyromancer, Barbarian, Death Knight, and many more to kill the Lords of Void and their relentless minions. Every hero has a unique starting weapon and skill, but the talent tree really allows you to hone in on specific playstyles, which is where I think this game really shines.
4. 20 Minutes Till Dawn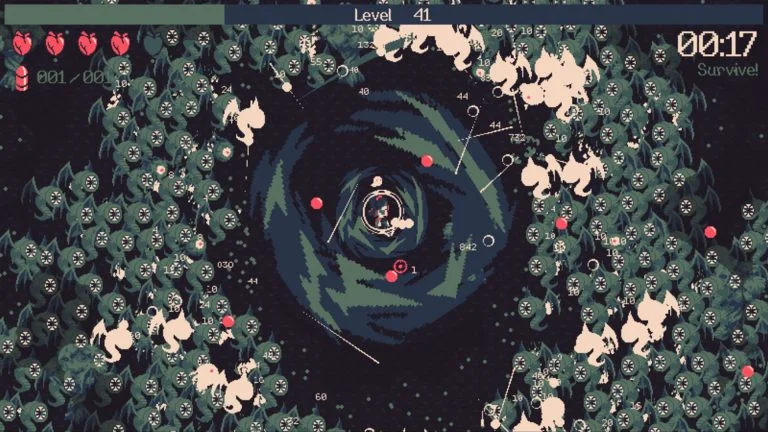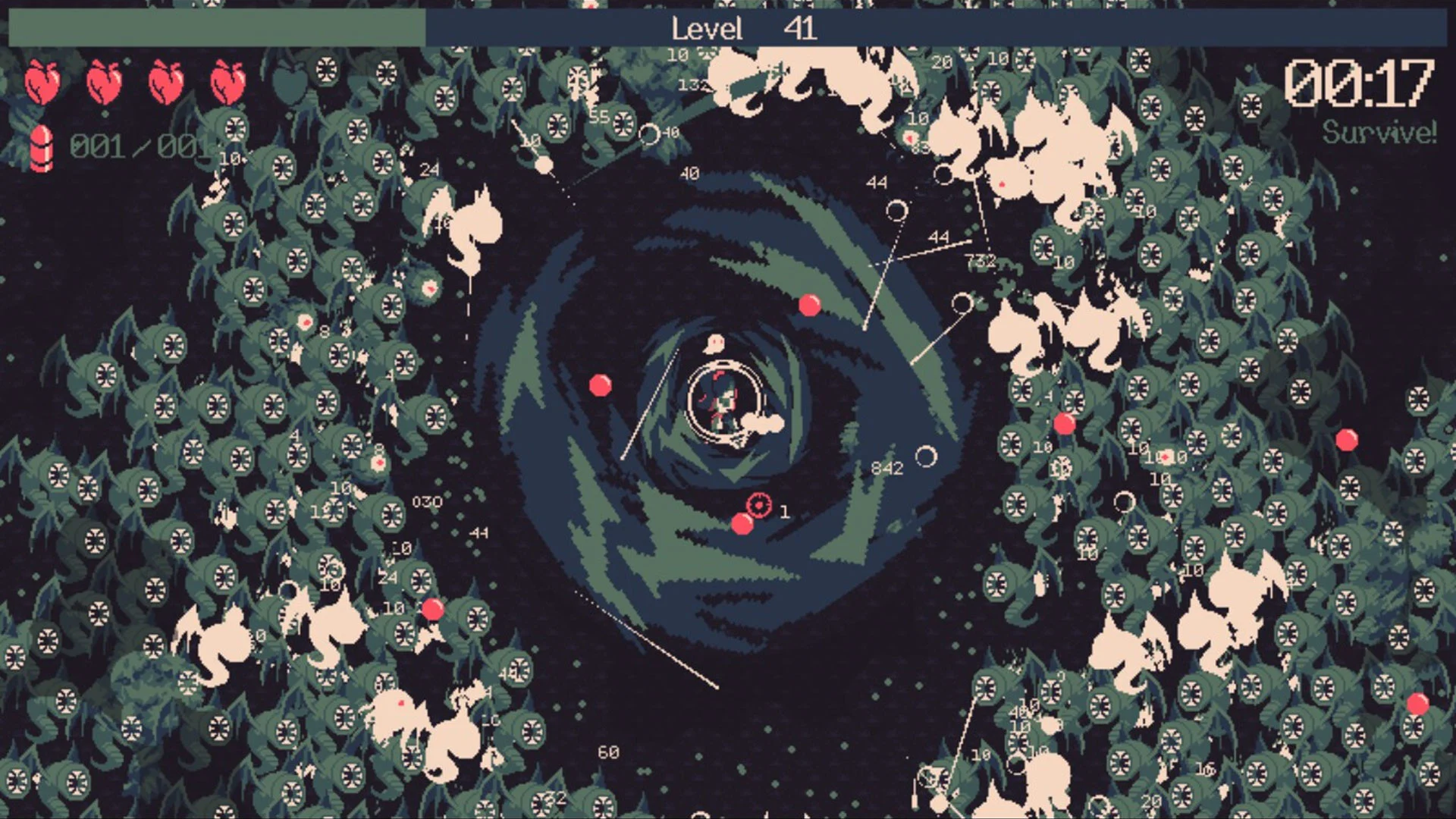 20 Minutes Till Dawn is another game inspired by Vampire Survivors that went on to see a lot of success. It plays like your traditional top-down arena shooter and doesn't have quite as much content as Vampire Survivors, but playing through the game and trying to unlock everything is a blast. Launched on June 8, 2022, by flanne, the game currently has a 92% rating on Steam, with nearly 20,000 reviews.
The game also has an interesting aesthetic, with a limited color palette and Lovecraftian-style enemies, which may or may not be your cup of tea. Regardless, for me, it's easily worth the $4.99 price tag, and mobile gamers can pick it up even cheaper on Google Play and the App Store.
3. Tiny Rogues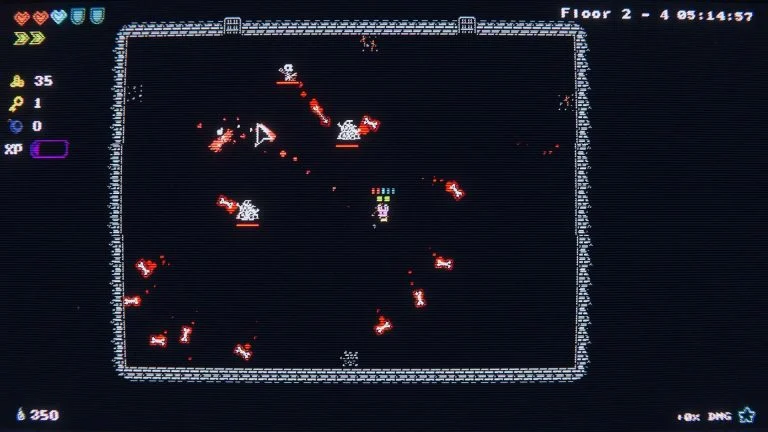 Tiny Rogues is a game from indie developer RubyDev that was released on September 23, 2022. While simple on the surface, diving deep into the dungeon crawler reveals loads of weapons and potential builds to explore that keep things interesting and get you into that "just one more run" mentality.
The reviews for Tiny Rogues have been overwhelmingly positive, and we can vouch for that. Each run feels unique, and the flow of new updates and content from the developer keeps players coming back months after release. If you're a fan of bullet-hell action roguelike games, consider picking this one up from Steam for $5.99.
2. Rogue Genesia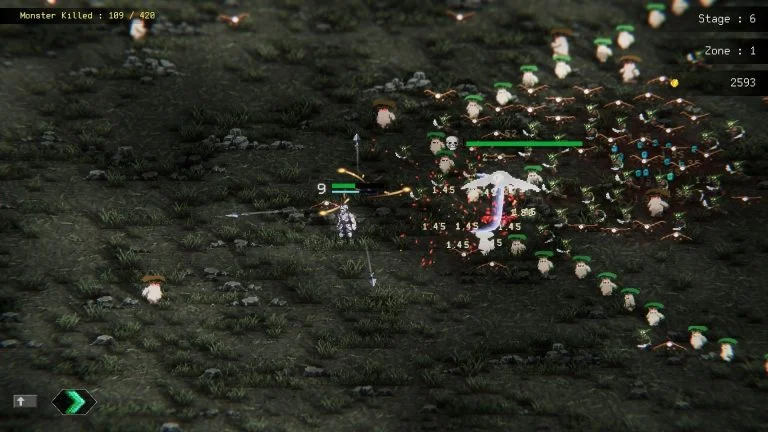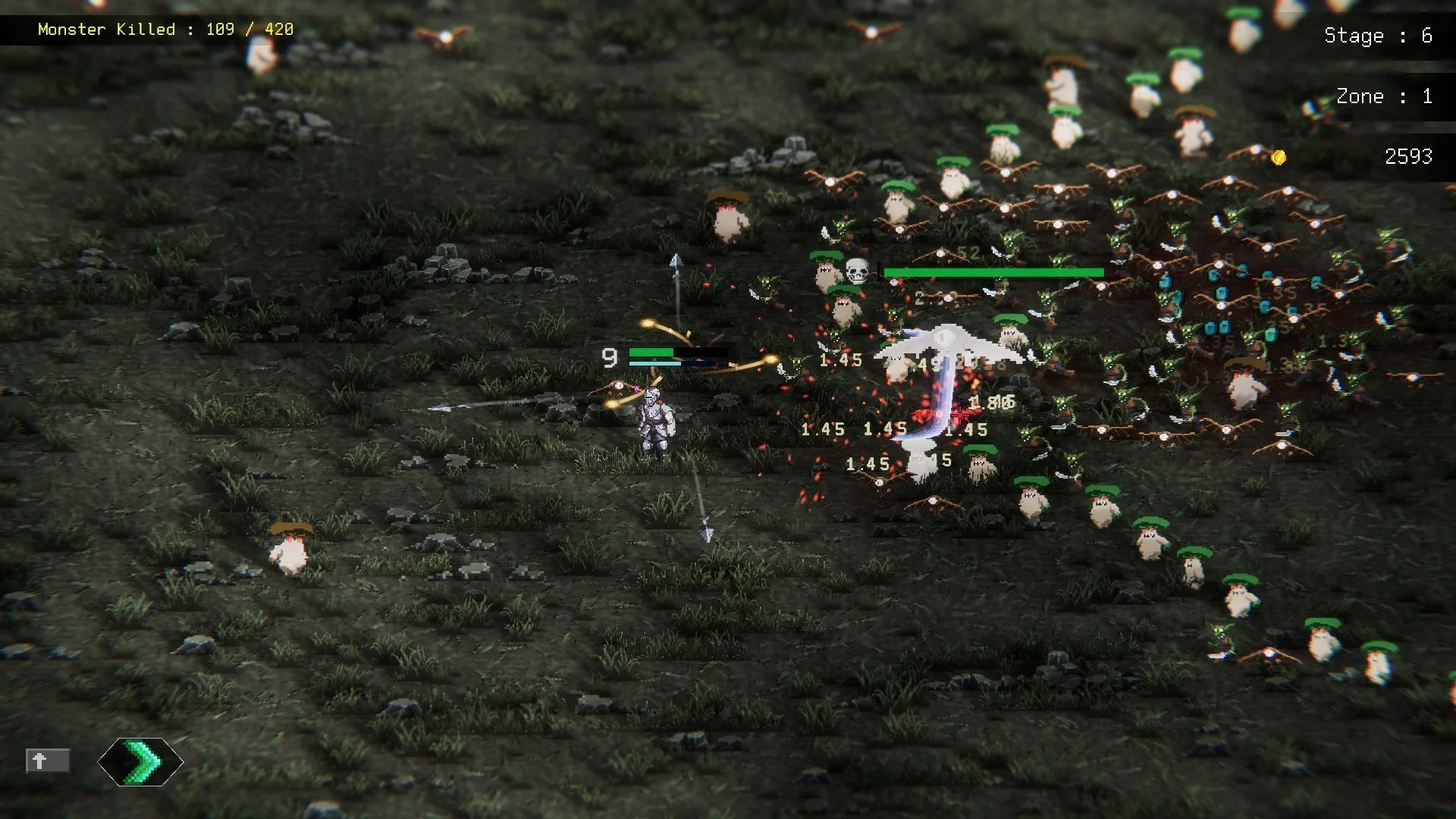 At first glance, one might peg Rogue Genesia as a Vampire Survivors clone. While there was clearly inspiration from VS, it has really got its own thing going on, and players love it. With Very Positive reviews on Steam, players can pick up Rogue Genesia for just a few bucks and give it a go.
The game offers nice progression systems, visually appealing art, fun music, and addicting gameplay. The randomly generated roguelike-style map system is a new touch for this particular game style, and it works. If you're looking for something new and Rogue Genesia has flown under your radar until now, we recommend checking it out.
1. Scarlet Tower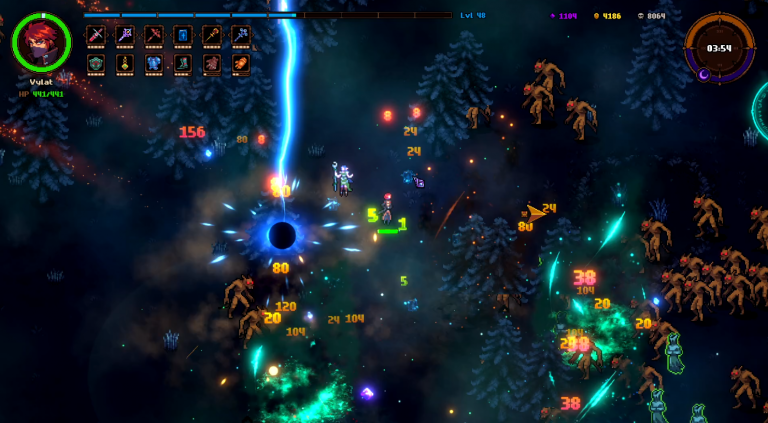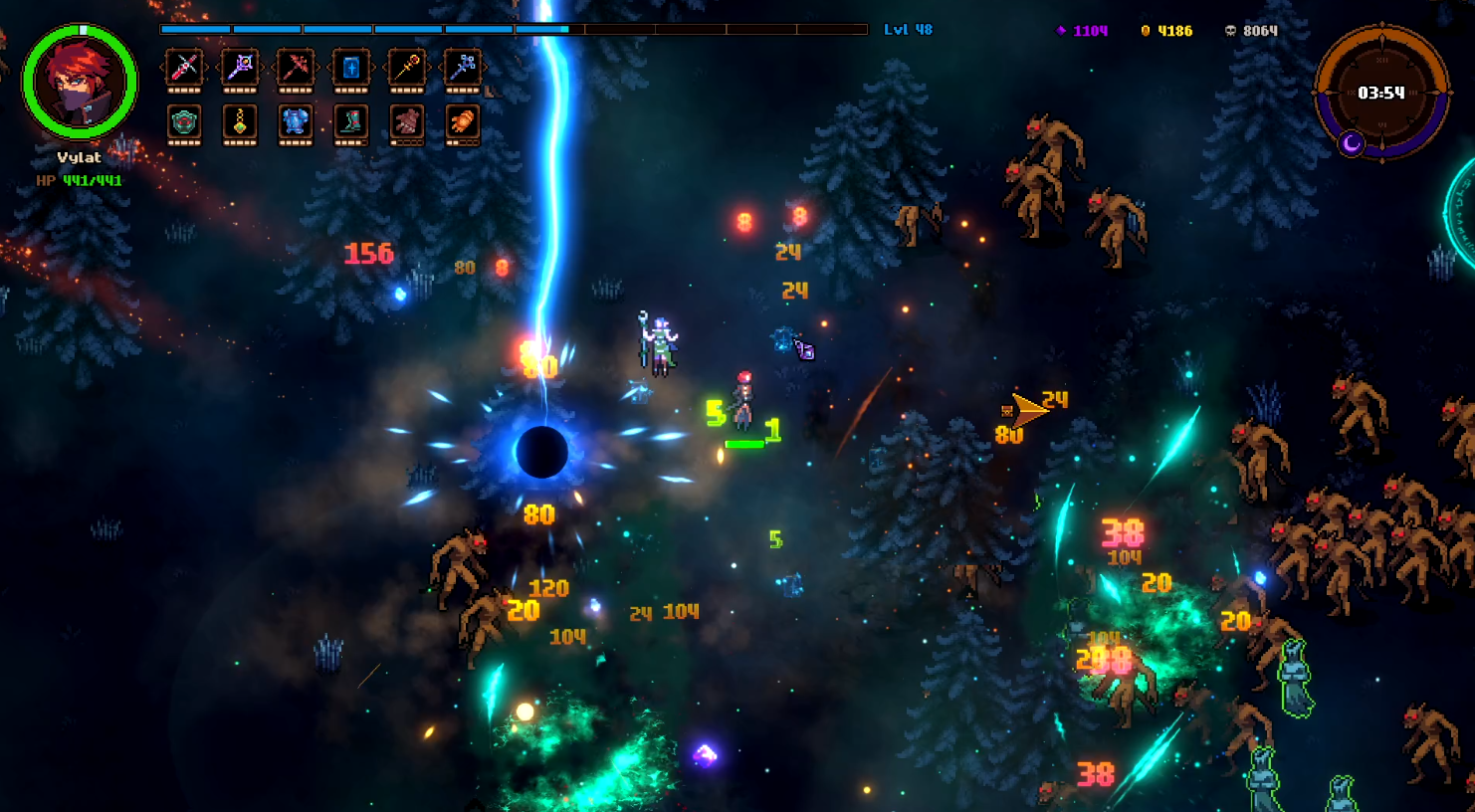 Scarlet Tower is one of the lesser-known titles on this list, as it's currently in early access, but it also has potential. The pixel-art visuals are top-notch, and the game's difficulty and systems keep it interesting for me. Each character has a race and unique passives, both of which can be upgraded to provide more buffs and bonuses.
Scarlet Tower really excels in the replayability category. Vampire Survivor-like games are all somewhat addicting, but this game feels different due to the pace of the game, the difficulty, and the play styles. Due to all the different upgrades and weapons available, there are a lot of builds to test out to see what works best for your style of play. We highly recommend giving this title a playthrough or ten.
How did we pick these games? We focused on games similar to Vampire Survivors in more ways than one. Titles can carry the action roguelike tag but not be survival games, so we honed in on the survival aspect and also tried to include newer games that are well-received by the community. We also made sure to include games we played and enjoyed ourselves.
Do you have other games you think we should have included on our list? Let us know in the comments below.