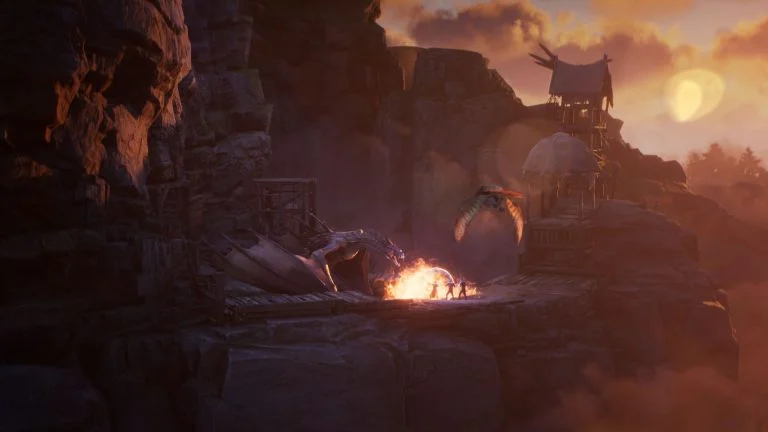 The new 4K Hogwarts Legacy cinematic trailer shows some of the adventures gamers will see in the upcoming action RPG.
The Hogwarts Legacy hype is real, and with it comes a new & shiny trailer from W.B. Games. Releasing on February 10, 2023, Hogwarts Legacy is an open-world action-adventure game based on J.K. Rowling's Harry Potter series. 
The game will be available for next-gen consoles, including PlayStation 5, Xbox X|S, and PC. Players that preorder the game will receive a 72-hour early access period. Delayed since 2021, eager fans are ready to jump into the wizarding world.
Hogwarts Legacy Cinematic Trailer
The over one-minute trailer showcases some potential adventures gamers can expect to see in the actual game itself. We follow a mail owl as it flies around Hogwarts, as we see some first-years experiment with their wands, and we pass by Professor Weasley's class.
We then get a bit darker and scarier with a few wizards fighting off giant spiders, a dragon, and a group practicing the dark arts. It all culminates with you — the user-generated character you'll be making in the game — enabling players to create their own Harry Potter adventure. 
You can preorder Hogwarts Legacy on the official Hogwarts Legacy website.
For more news updates, trailers, and release dates on upcoming and highly-anticipated games, see our News Section.