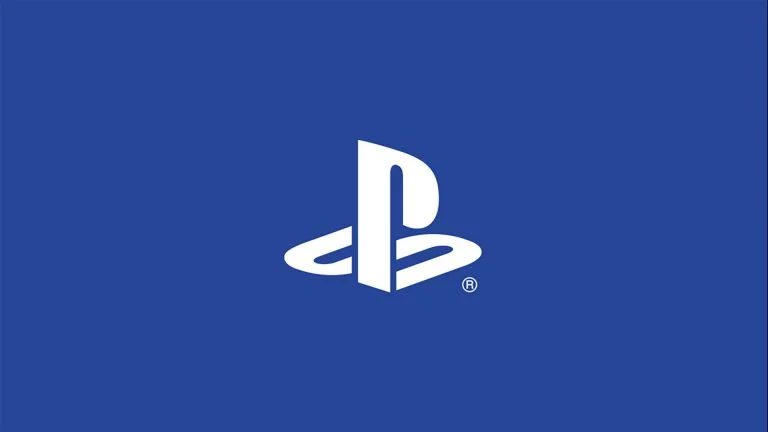 Are you looking to take advantage of the new Discord integration that the PlayStation 5 just rolled out? Here's how you can get it set up on your console.
Gamers worldwide gave a sigh of relief when PlayStation finally announced that Discord would be coming to the console. Without it, many gamers were left relying on the in-game chat, which is less than ideal for many reasons. If you're wondering how to get set up, you've come to the right place. Here's how to add Discord to PlayStation 5.
How to Add Discord to PlayStation 5
To add Discord to PlayStation 5, you'll need to link your Discord account by accessing Linked Services on your PS5. From here, log into Discord on your mobile phone or Desktop, then click the Tablet/Controller icon and select Transfer to PlayStation. Once transferred, you'll have an on-screen display on your PS5 that you can use to adjust the volume, mute yourself, and access other voice options. You'll be able to speak directly through your DuelSense controller.
Linking Your Discord Account to PlayStation 5
To link your Discord account to PlayStation 5, plug in your DuelSense controller and navigate to Settings>User and Accounts>Linked Services. Select the Discord icon, then follow the prompts to log into your account and complete the linking process. Users will be able to scan a QR code to complete the linking or can visit the Discord Activation page and insert the code on their screen.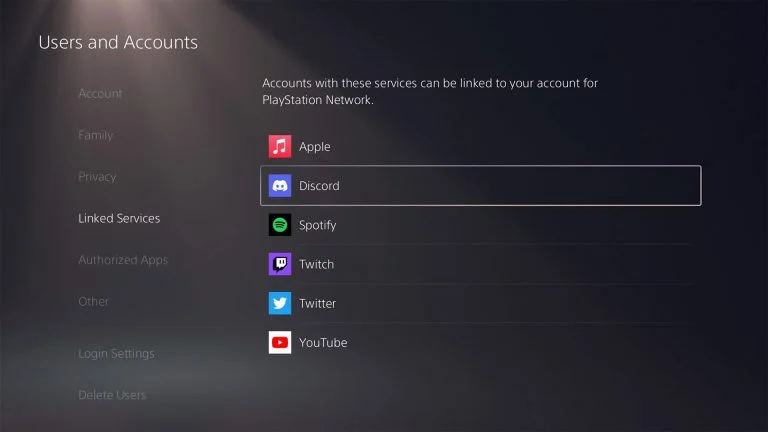 If your Discord is already linked to your PlayStation 5, unlink it and connect it again because it needs special permission to access voice chat.
Using Discord on PlayStation 5
Once your account is linked, and you've enabled voice permissions for Discord, open the Discord App on your phone or Desktop. Here, you'll be able to toggle your Discord to your PlayStation 5 by clicking the Tablet/Controller icon and selecting Transfer to PlayStation.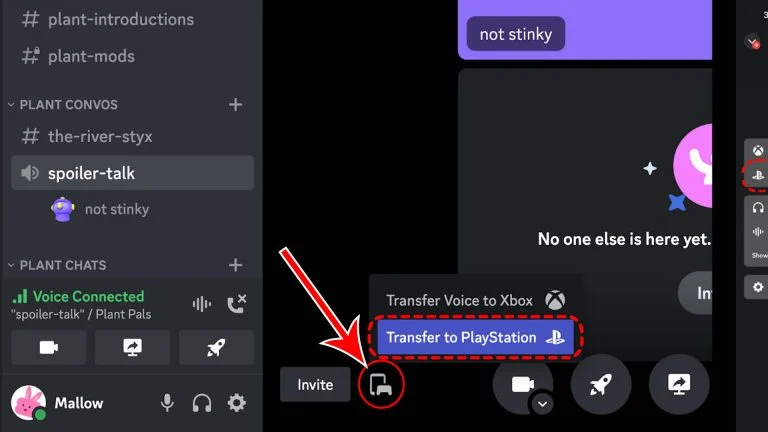 Once you've finished this step, you'll be able to use a microphone connected to your PS5 to talk to friends in Discord.
Did the new integration work for you? Let us know in the comments section below.