One objective that's been recurring in BitLife challenges is making enemies. Most recently, this has been an objective in the Lex Luthor Challenge and the Under the Sea Challenge. Everyone has enemies, so it only makes sense to learn how to get some in the most popular mobile life simulation game. It's not a tough thing to do, especially if you know which buttons to press. Here's a guide on how to make enemies in BitLife in a few simple steps.
How to Make Enemies in BitLife
To make enemies in BitLife:
Tap on the Relationships tab.
Click on a Friend's name.
Tap on the friend's name again.
Click "Change our status."
Select "Enemies" from the dropdown menu.
Making an enemy in BitLife is that simple. Luckily, you can change the status with your friends by clicking a button. If the person you're looking at is your friend, you'll have the option to make them your Friend or Enemy. However, this is not the only way to make enemies in the game–sometimes, they'll come naturally.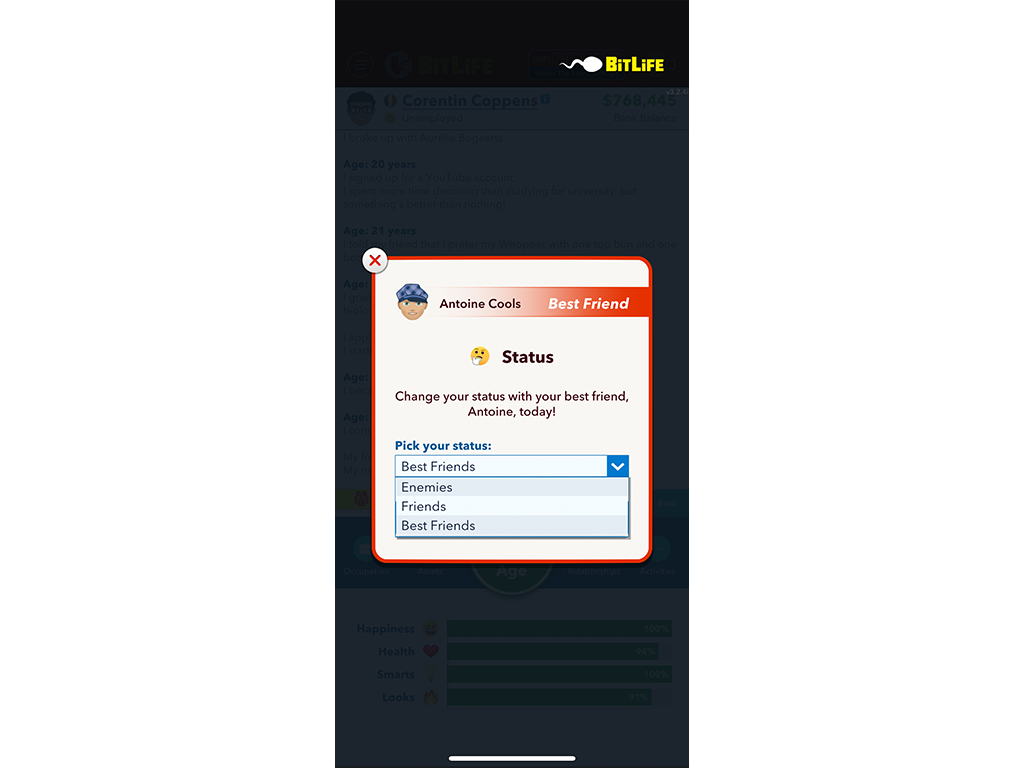 Another way to make enemies in BitLife is to relentlessly insult them, play pranks, and start rumors about them. Sometimes, unfriending them out of the blue can also create an enemy. To do all these things, head to the Relationships tab and select any friend. From there, you will see a list of activities you can do with your friend.
For the sake of this tutorial, choosing Insult is a good way to make someone angry and eventually become your enemy. Repeat this process enough times, and your friend will end up hating you and becoming your enemy.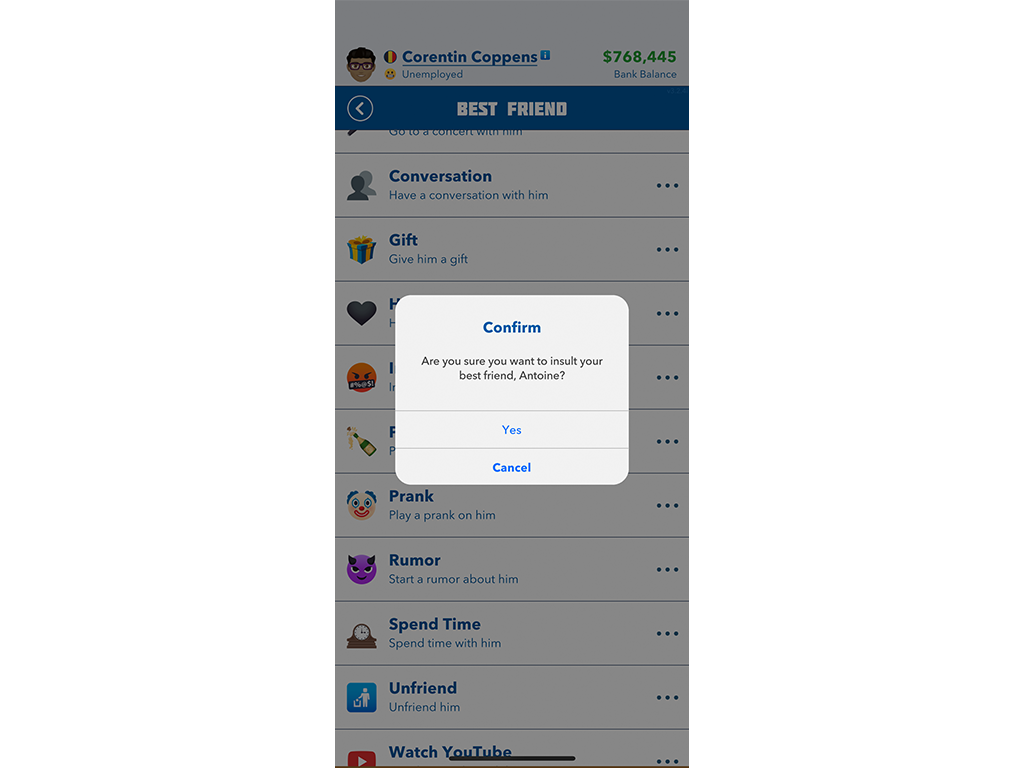 There you have it. That's how to make enemies in BitLife.
For more related guides, walkthroughs, and content, check out our website's BitLife Section to learn more.