Throughout your necromancer adventures in Necrosmith, you'll collect tons of different body parts from various monsters. We're talking zombies, skeletons, harpies, orcs, and even robots. But what good are all these parts if you have no mana to turn them into armies of the dead? Well, you can sell these parts for Mana to fund your necro rituals. Here's how to sell body parts in Necrosmith.
How to Sell Body Parts in Necrosmith
To sell body parts in Necrosmith, drag the parts to the Mana Extractor or simply right-click the part from your inventory. Each part is worth different amounts of Mana, depending on the quality and rarity. For example, a Zombie arm with armor and a crossbow is worth 7 mana, whereas a Skeleton leg is only worth 1 mana.
As you probably already figured out, combining different parts can unlock new recipes. Better units cost more Mana to revive. You can tap on the little person icon to quickly craft units at the click of a button instead of dragging each body part into its proper slot. Better body parts can be acquired by upgrading your tower's Alchemy Lab or exploring deeper into the game.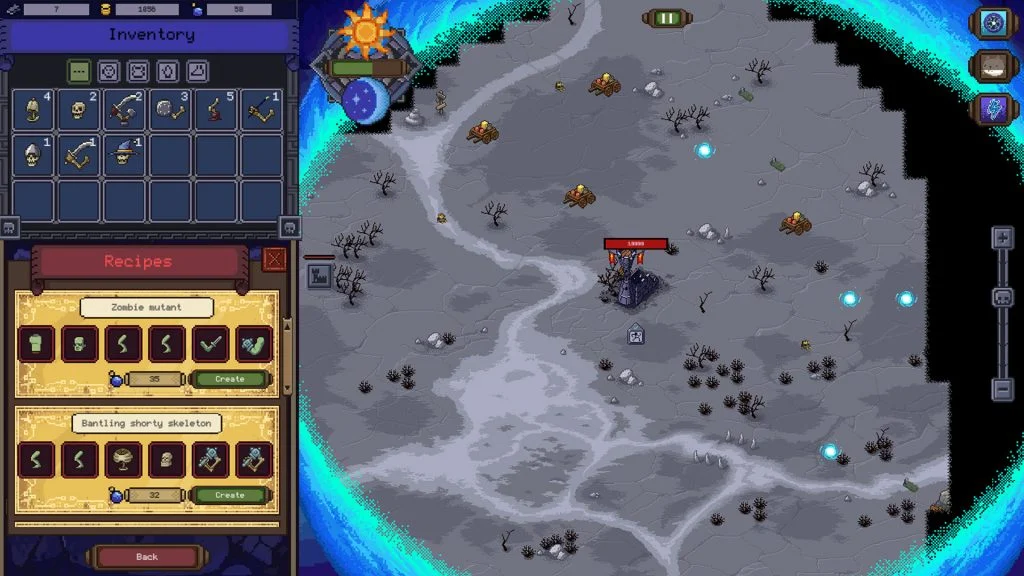 If you've unlocked it, you can also send out your Cat to collect resources and body parts for you. There are a lot of items scattered around the map at the start of each game, and you get more by killing the hordes of attacking enemies. So remember to pick them up with your units or your Cat and experiment with them to unlock hidden unit recipes.
That's everything you need to know about how to sell body parts for Mana in Necrosmith so you can revive more units and create bigger undead armies.
For more game walkthroughs, check out our Necrosmith Section.