Mr Mine is an idle clicker game developed by Playsaurus. It's available on a variety of platforms, including web, PC, and mobile devices. Players can use our list of Mr Mine codes to get free in-game rewards and stay one step ahead of the curve.
You can find a full list of active Mr Mine codes below, which we check and verify daily. Check back at any time for updated codes, and make sure to take advantage of them before they expire. Check the section below to find out how to redeem codes if you're unsure of the process.
Mr Mine Codes (May 2023)
Here is the complete list of working Mr Mine codes. These codes update often, and after a while, the working codes will stop working and get moved to the expired section below. Codes usually grant things like free chests, tickets, and timelapses. Here is the active Mr Mine codes list:
| | |
| --- | --- |
| Code | Reward |
| 7X22DVC4C151E | Ethereal Chest |
Mr Mine Expired Codes (May 2023)
Mr Mine codes have a shelf life, meaning they expire after a set period. While unlikely, codes can become active again. You can try the list of codes below to see if they still grant any rewards. Here are the expired Mr Mine codes:
MRMQPEA4C0310T: 10 Tickets
MRM83UD4BA720T: 20 Tickets
8XGXDAA4B701E: Ethereal Chest
MRMW78E4AE610T: 10 Tickets
MRMDE4E4A7B10T: 10 Tickets
ZXVDXAB4A5160L: 60-minute timelapse
5BGHPBA4A2F120L: 120-minute timelapse
V7AN4ND4A1110T: 10 Tickets
5UXXK5D49F460L: 60-minute timelapse
CUWSJCC49E350T: 50 Tickets
SMRJJBF49C410T: 10 Tickets
NE2VUCE49B310T: 10 Tickets
VRQM73F495C240L: 240-minute timelapse
How to Redeem Mr Mine Codes
You'll need to know how to redeem the codes inside Mr Mine in order to receive the rewards. Luckily, it's a fairly straightforward process. To redeem codes for rewards in Mr Mine:
Open Mr Mine and load into a game.
Click on the in-game Garage.
Click the "Use Tickets" button.
Press "Redeem" and enter the code.
Press "Redeem Code" to claim the reward.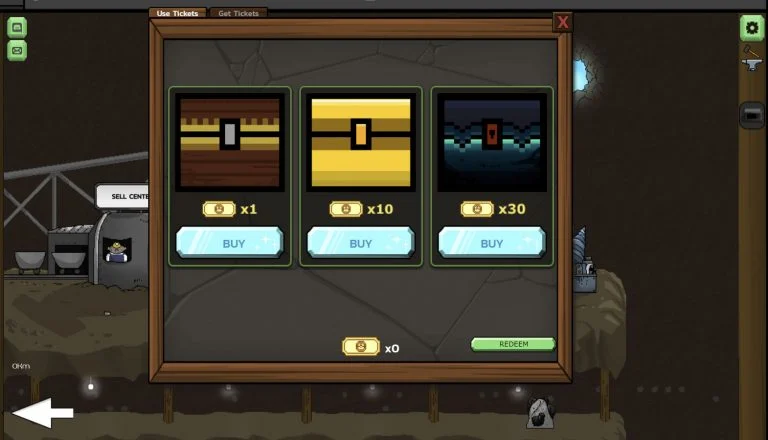 The Apple iOS version of Mr Mine does not support code redemptions. These codes will only work on Android, web, and PC.
That's all you need to know about Mr Mine codes. You can get the full list of active codes above and find a list of associated rewards. Remember to bookmark this page and check back daily for new ones if you don't want to miss out on any freebies.
More mobile game codes: