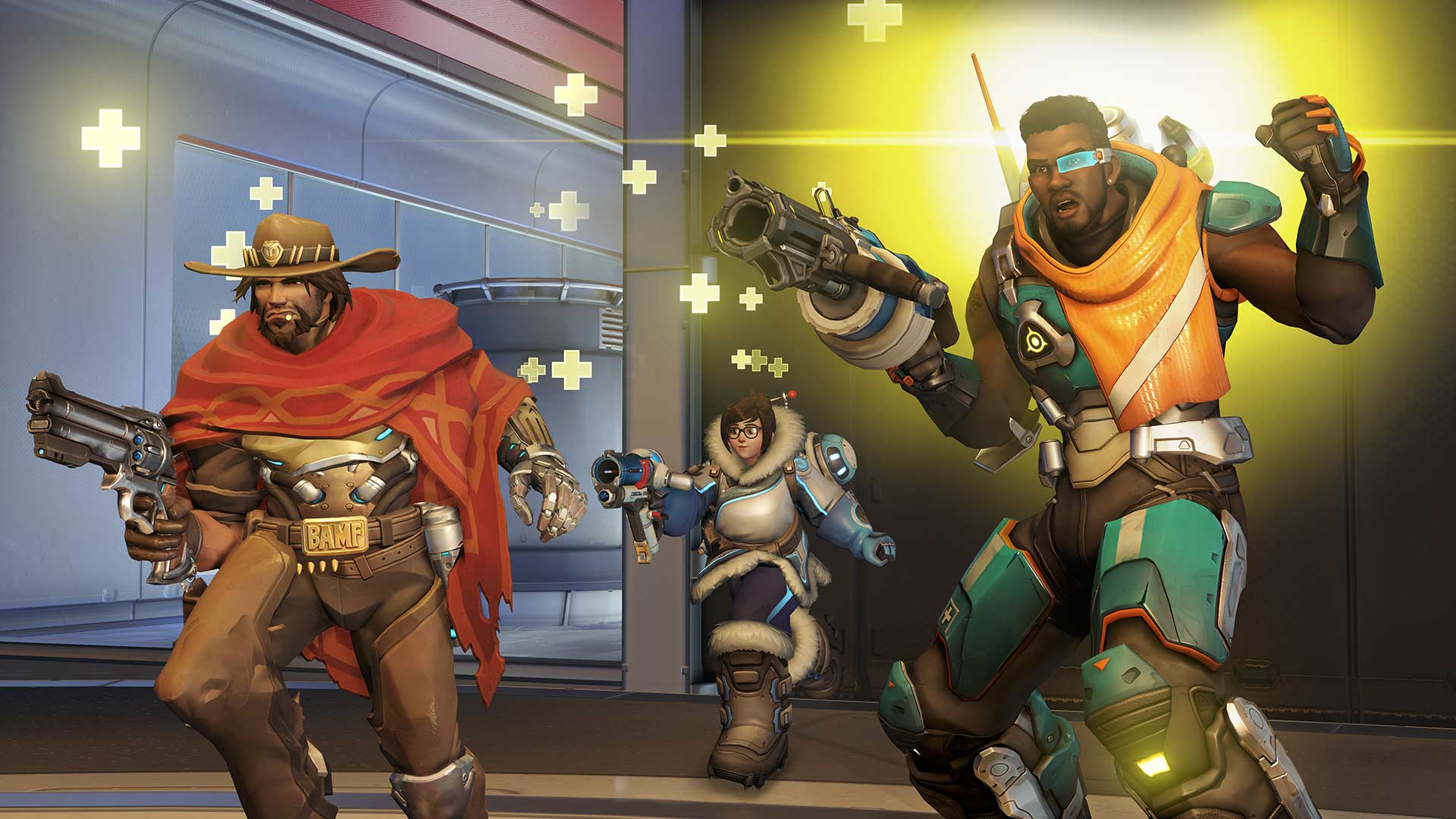 One of the most important skills a first-person shooter gamer can possess is aiming, and one element that can help you aim better is a good crosshair. The best crosshair comes down to personal preference, so it's a good idea to experiment with a few different ones to see what you like most. In Overwatch 2, there are many crosshair and reticle customization options to test. Here's a rundown on how to change your crosshair in Overwatch 2.
How to Change Crosshair in Overwatch 2
To change your crosshair in Overwatch 2, open the in-game options and navigate to the Controls tab. Adjust the settings under the Reticle section to adjust your in-game crosshair.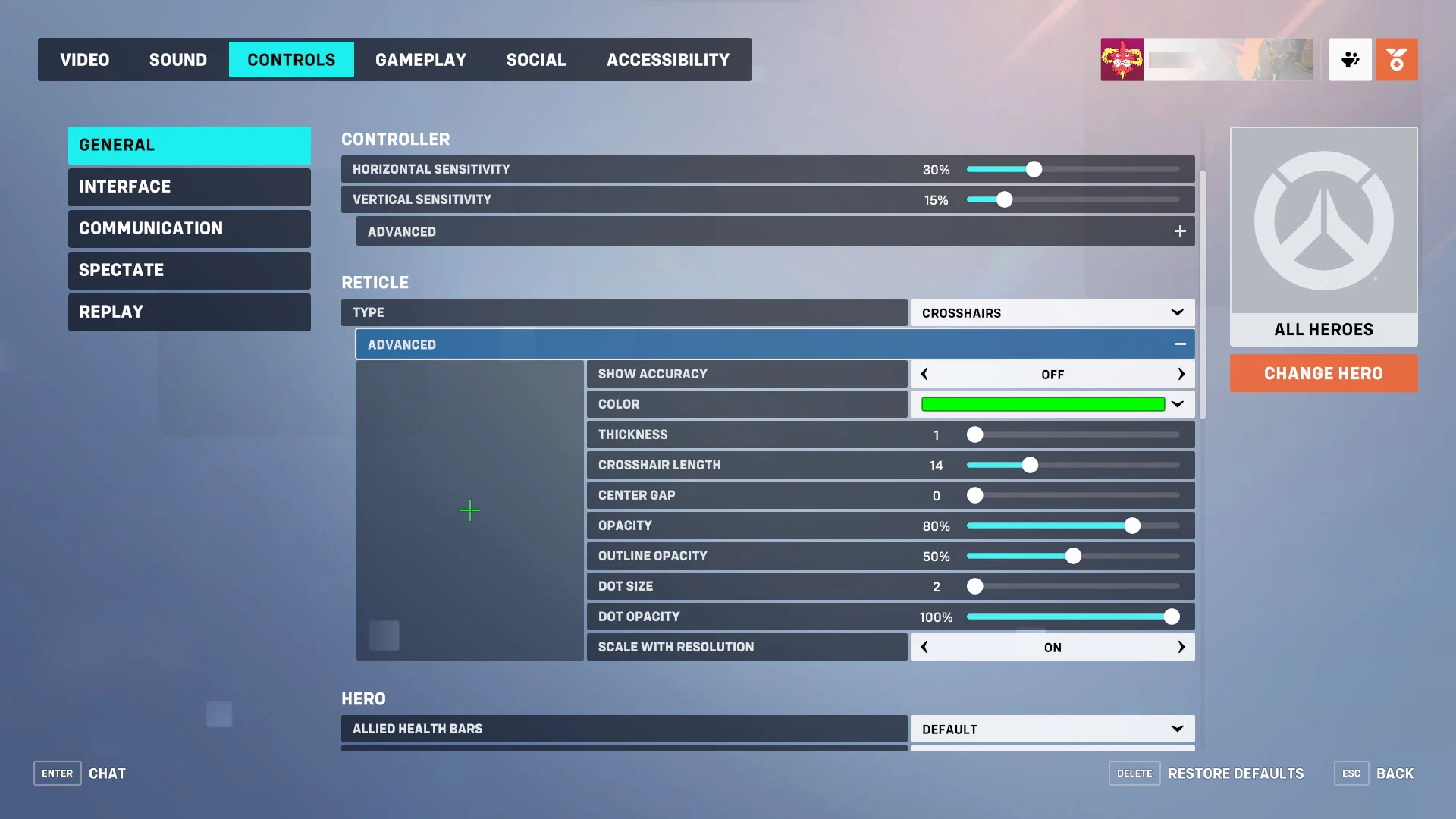 The Type setting allows you to select between Default, Circle, Crosshairs, Circle and Crosshairs, and Dot style reticles. The Advanced menu allows you to change Color, Thickness, Crosshair Length, Center Gap, Opacity, Outline, Dot Size, and Dot Opacity.
Here's a quick rundown on what these settings do:
Show Accuracy: static or dynamic crosshair (bloom)
Color: the color of the crosshair
Thickness: the thickness of the crosshair
Crosshair Length: length of the crosshair
Center Gap: the gap in the center of the crosshair
Opacity: transparency of the crosshair
Outline Opacity: transparency of the crosshair outline
Dot Size: the size of the dot-style reticle
Dot Opacity: the transparency of the dot-style reticle
What's the Best Crosshair in Overwatch 2
There is no best crosshair in Overwatch 2, as a crosshair is entirely a personal preference. What one player prefers to use may not work for you, so the only way to decide what crosshair is best for you is to experiment with multiple crosshair types, sizes, and colors.
First-person shooter gamers who come from games like Counter-Strike: Global Offensive may prefer a basic Crosshair type reticle. Players who put a lot of emphasis on precision-based aim may benefit more from a dot-style reticle.
Other players benefit from using both Circle and Crosshairs, with a large center gap. Turning on the Show Accuracy setting is common practice for Soldier 76 mains. However, at the end of the day, it's all personal preference, and we can't stress that enough!
That's how to change your crosshair in Overwatch 2, what all the settings do, and some recommendations for which crosshair you should use.
For more guides, walkthroughs, and content, check out our Overwatch 2 Section.