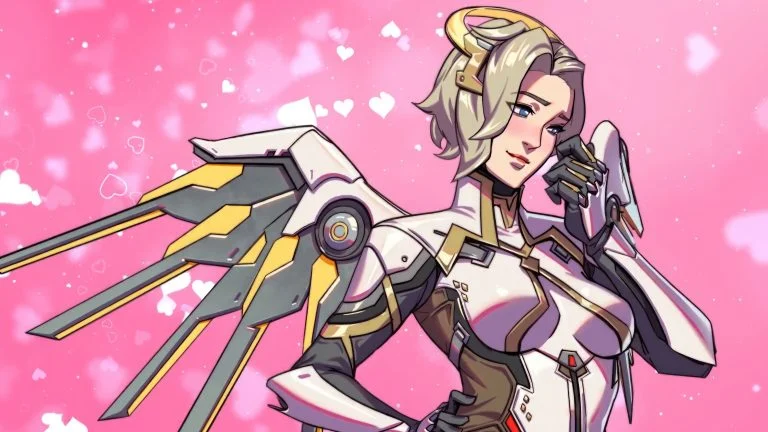 Overwatch 2 announced Loverwatch: Love Never Dies, a Valentine's Day minigame for fans of the free-to-play FPS game. It offers the opportunity for players to experience a creative dating sim featuring popular Overwatch characters and a chance to unlock some in-game rewards. And let's be honest, who doesn't want some in-game freebies? Here's a rundown on how to get rewards in Loverwatch.
How to Unlock Rewards in Loverwatch
To get rewards from Overwatch 2's Loverwatch game, launch the Loverwatch website, log in using your Battle.net account, and play through a game. You'll get new rewards after completing a playthrough and winning over your chosen character's heart. You can playthrough the game and win over Mercy, Genji, and Hanzo to unlock the following rewards:
Mercy's Angel: Icon, Title, and Highlight Intro
Genji's Peace: Icon, Title, and Highlight Intro
Cupid's Arrow: Icon and Title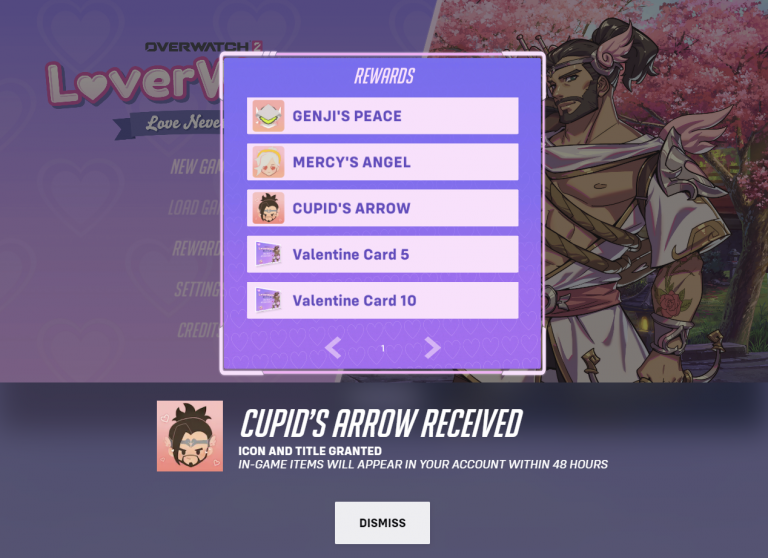 RELATED: How to Romance Hanzo in Loverwatch
After you finish the game and unlock the rewards, go to the main menu in Loverwatch and tap on the Rewards option. Click on the individual reward and then click Yes when it says, "redeeming this reward may refresh the page, you may return to this screen at any time and redeem earned rewards."
The Loverwatch in-game rewards will appear in your account within 48 hours of claiming them. Launch Overwatch and go to your Career Profile to find the rewards.
In addition to the three main rewards listed above, players can also unlock a few different Valentine's Day cards. These are basically just fun little Overwatch 2 images that you can share with your friends or maybe your significant other who also enjoys Overwatch! There are some more of these Overwatch-themed Valentine's Cards on the official Overwatch Twitter.