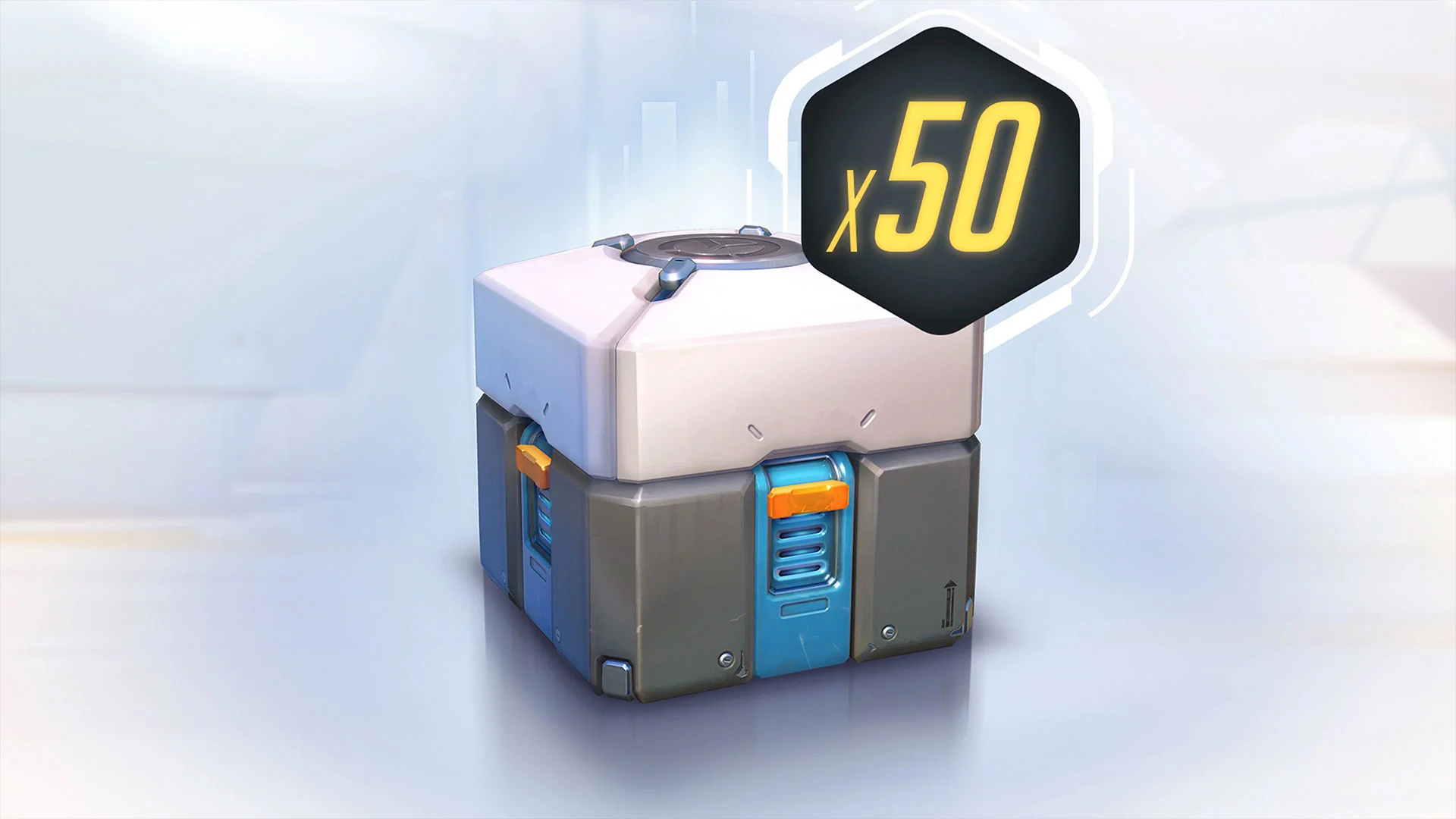 Overwatch 2's reveal event dumped a lot of information on gamers about what to expect in the upcoming sequel to Blizzard's 2016 hero shooter. One of the biggest announcements is Overwatch 2 being free-to-play. The original had a $39.99 price tag, so the shift to a free-to-play model is a nice change of pace–in theory. Of course, a premium battle pass will be available for purchase, as is common practice in live-service games, offering up a separate track of rewards for players who own it.
Overwatch 2 will not have loot boxes and will effectively replace them with a battle pass. In addition to the battle pass, there will also be an in-game shop. During the reveal event, Geoff Goodman, the lead hero designer on Overwatch 2, explained, "Players have a lot more control about how they interact with the game and how they acquire new content."
Loot boxes are a controversial topic, and national gambling laws have even regulated loot boxes in various countries. According to a study done in Australia, gamers who purchase loot boxes are likely to have gambling-related problems. The study states, "Buying and selling loot boxes was associated with higher 12-month gambling frequency and gambling problems in young adults, aged 18–24 (Problem Gambling Severity Index)." With the battle pass and in-game shop, players can choose what they want rather than rely on pure luck.
We don't know exactly what content the battle pass will offer or even how much the battle pass will cost. It's also a bit of a mystery what type of items the game will feature in its shop. In-game shops generally offer a rotating pool of cosmetics like character skins, weapon skins, and skill effects in exchange for an in-game premium currency. Any item not granting in-game advantage is usually welcome.
However, with Blizzard's Diablo Immortal launch and accusations about it being pay-to-win, some players may be skeptical about Overwatch 2's monetization scheme. For now, we don't have many details about how Overwatch 2 plans to monetize the game, but we'll keep you posted when we learn more.
If you want to get in on the action as soon as possible, you can find out how to sign up for the Overwatch 2 beta on June 28.
Overwatch 2 is a multiplayer first-person shooter from Blizzard Entertainment slated for an October 4, 2022, early access release date.