Pet Simulator X introduced Shiny Pets in the update on December 10, 2022. The new pet variant is a step up from Rainbow Pets, so there's no doubt every player will wonder how to get these powerful new pets. In this guide, we'll explain how to get them.
How to Get Shiny Pets in Pet Simulator X
To get Shiny Pets, follow these steps in Pet Simulator X:
Go into Hardcore Mode and head to the Fantasy area.
Open the door to the left side of the portals to enter the Secret Cave.
Interact with the Shiny Relic (the Golden Cat) and sacrifice 250 million Diamonds to it.
After sacrificing your Diamonds, your chances to obtain Shiny Pets increase drastically.
The new Secret Cave area features a Shiny Relic in the form of a Golden Cat. The cave is located to the left of the portal in the Fantasy World area (you must be in Hardcore Mode). You will need to sacrifice 250 million Diamonds to it before you can get a chance to obtain Shiny Pets. Once that's done, Shiny Pets can appear whenever you hatch any sort of pet from an egg.
Shiny Pets are extremely rare, but without this buff, you have little to no chance of getting one. But there's more — you can also further increase your odds of finding shiny pets by purchasing the Shiny Hunter game pass for 1,299 Robux from the in-game Exclusive Shop. The Shiny Hunter buff significantly improves your odds of hatching a Shiny Pet.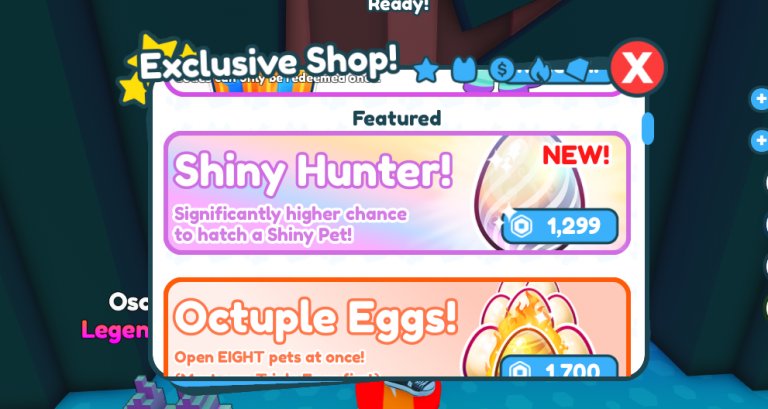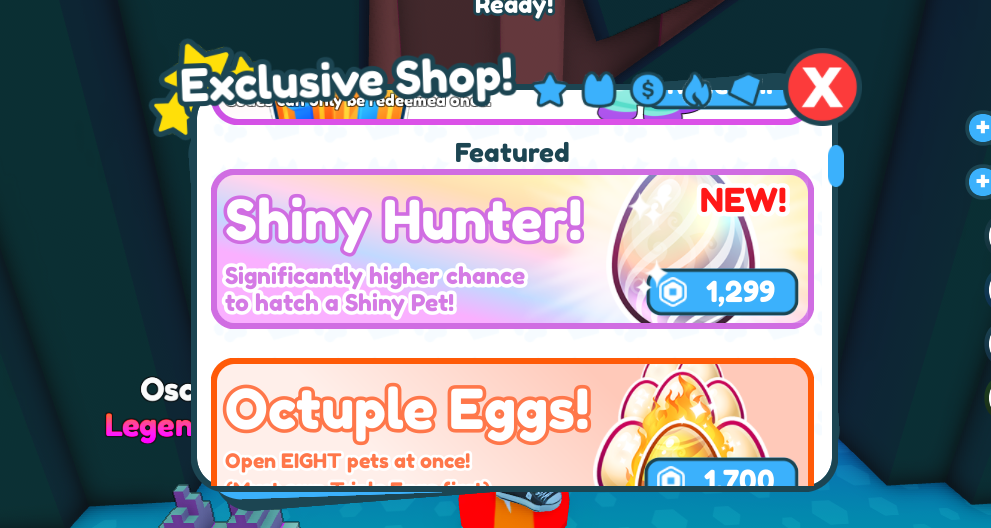 Again, hatching a Shiny Pet in Pet Simulator X is all luck, but by getting these two buffs, your odds of actually finding one will skyrocket. Now you can pop some lucky potions and crack open some eggs to try your luck! Hopefully, you can find what you're looking for and complete your collection.
You can visit our Pet Simulator X Section for more guides and our Pet Sim X codes page for more freebies.