Pet Simulator X introduced Shiny Pets, and getting them is probably your number one priority. These powerful pets boast incredible damage and look cool, too, so what's not to love about them? Before you can hatch some, you'll need to find the Shiny Relic.
Where to Find the Shiny Relic in Pet Simulator X
The Shiny Relic is located inside the locked door to the left of the portal in the Fantasy World area. Teleport to Fantasy World using your in-game teleporter, face the portal, and head left. You should see a locked wooden door with some chains on it. You can open it for free, but only if you're in Hardcore Mode.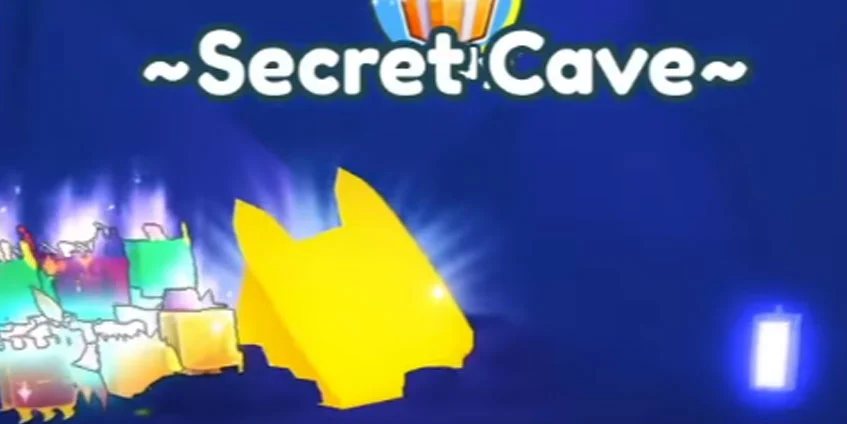 Once inside the Secret Cave, you'll easily see a large Golden Cat, and that's the Shiny Relic. Interact with the Shiny Relic, and you'll see a message that says, "Are you willing to sacrifice 250m Diamonds to the Shiny Relic?" If you have the Diamonds to spare, sacrificing them to the Shiny Relic will increase your odds of finding Shiny Pets when you hatch eggs.
After sacrificing the Diamonds, another message will pop up, saying, "Offering accepted! Shiny pet chances have been increased!" You can think of this as a buff — now you have a chance to obtain Shiny Pets from hatching eggs. The drop rate is very low, as these pets are super rare, but you can increase your odds of finding Shiny Pets even more by purchasing the Shiny Hunter game pass from the in-game shop.
Regardless of whether or not you have the Robux to spare to buy the Shiny Hunter pass, you can still find yourself some Shiny Pets now that you know where to find the Shiny Relic in Pet Simulator X.
You can visit our Pet Simulator X Section for more guides and our Pet Sim X codes page for more freebies.