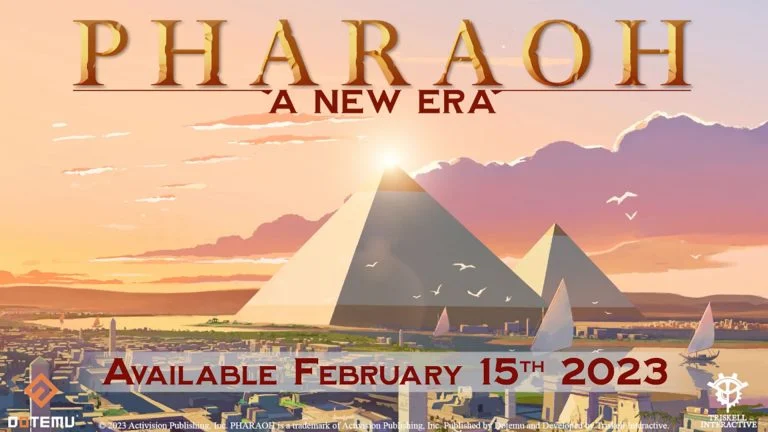 Pharaoh, the highly-acclaimed and beloved city-building sim based on Ancient Egypt, is getting a reboot called Pharaoh: A New Era. Here's what you need to know.
If you gamed in the 90s and enjoyed every city builder that came out, you probably remember the Pharaoh + Cleopatra series of games that were originally released in 1999 by Sierra Entertainment. Pharaoh: A New Era, developed by Triskell Interactive and published by Dotemu, is an upcoming reboot of the classic title.
Pharaoh: A New Era Release Date
The Pharaoh: A New Era release date is February 15, 2023. Pharaoh: A New Era will release for PC via Steam and features updated graphics, mechanics, and a fresh user interface. 
The game's Campaign will guide players to developing massive cities through six ancient periods in Egyptian history.
Pharaoh: A New Era Trailer
The minute-long trailer includes the graphics and mechanics players will have access to in the game and the different eras and phases your society will go through.
In Pharaoh: A New Era, you'll be controlling one family — across several generations from pre-history to a powerful empire.
Like many other city-building sims, players will have to figure out clever solutions to issues and problems facing their people. From a lack of food to boredom, your goal as Pharoah is to maintain a happy and thriving populace.
Players can wishlist Pharaoh: A New Era on Steam. 
Was this article helpful? Get more gaming news in our News Section.